With a budget upwards of $400 million, an expected haul of nearly $900 million this weekend, a cast of over 30 main actors, and a run time of 3 hours, one's expectations are high. Avengers: Endgame delivers. Yes, it is bloated, what with all taking time to reflect on the past and those lost. That is to be expected with so many characters. Yet, with wit and heart, the movie brings a fitting and satisfying "end" to this saga. No one really believes this is the end, although it is the end for some of these actors. I give this flick 4 Gavels and it receives a 96% Rotten Tomatoes rating. There is no Audience rating as of this writing.
Plot
Endgame begins three weeks after Infinity War with half of all life killed by Thanos. Captain Marvel rescues Tony Stark and an attack on Thanos resumes. Five years later, the remaining Avengers are still mourning the loss of their friends when time travel is proposed. Will it work? Can they find the Infinity Stones? Will new wars break out? Despite the unknowns, they must rescue their compatriots!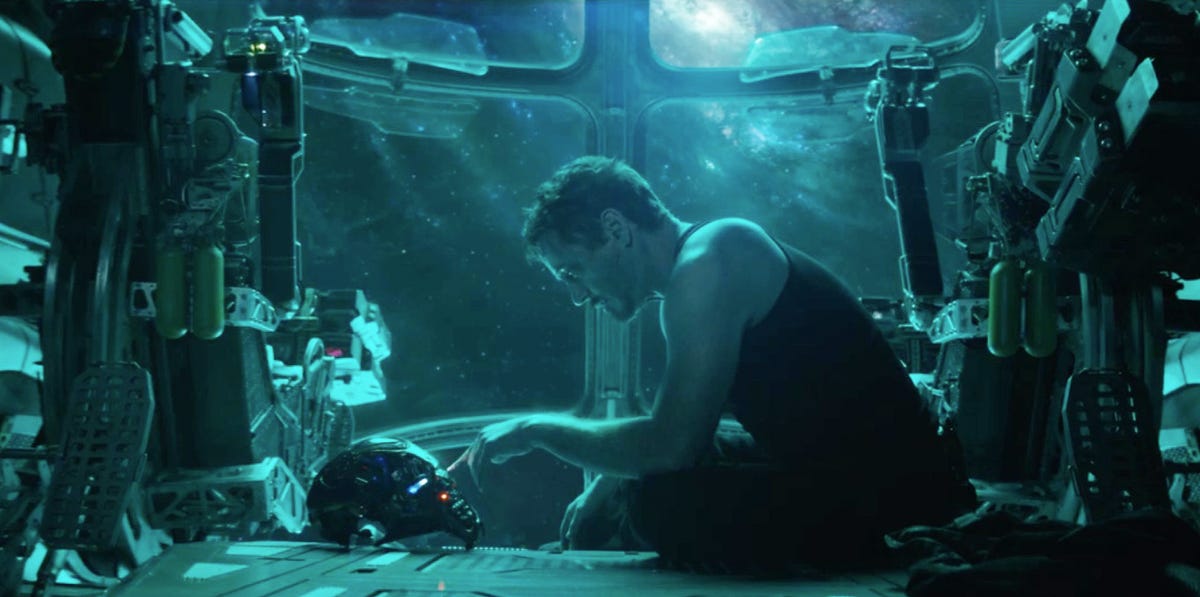 Actors
In mentioning actors, it is impossible to list them all. To talk about a few is a slight to others. Still, one must note the likely final appearances of Robert Downey, Jr. as Iron Man, Chris Evan as Captain America, and Gwyneth Paltrow as Pepper Potts. They have been the mainstays of these adventures. It is time for a new generation to step in, the Brie Larsons. Whatever happens, it's been a good ride.
Final Thoughts
Mark Ruffalo deserves special mention as The Hulk becomes prominent, with much more personality. On the other hand, Chris Hemsworth gets mentioned for a different reason. His drunken Thor seems wrong, just wrong. Casual Marvel viewers will, at times, find it difficult to keep up with the characters and the multiple storylines. Hardcore fans will sit back and enjoy the memories. Not often does a series attempt an end, too many sequels are already in the works. To its credit, Avengers: Endgame gives each character the time to give his/her perspective. It takes awhile to get there, but ultimately worth the time.