Watching DC League of Super-Pets, my first reaction was this is nearly as clever as the Lego movies. Small wonder. The director, the writer, and the animation studio are all involved heavily in that series of animation films. I admit to surprise; the DC League of Super-Pets is much better than expected. And, it is a great way to introduce the youngsters to the Superman and League of Justice characters, not to mention the dastardly and devious Lex Luthor. Early on, the film describes how Superman and Krypto came to Earth from Krypton. And, we get introduced to Orange Kryptonite.
Budgeted at a cost of $90 million, the experts project a $25-30 million opening weekend for DC League of Super-Pets. The Friday afternoon showing we attended was packed with the younger set. Are there any differences from previous Superman iterations? Let's say the Superman/Lois Lane relationship is much farther along than I remember. There's no coyness to this Lois Lane. She's all in. That sets up the film as Superman thinks Krypto needs a "friend," too. So, it's off to the animal shelter he goes. The viewer is about to meet Lulu, a guinea pig disciple of Lex Luthor. I give the film 4.0 Gavels and it receives a 71% Rotten Tomatoes rating with a very good 7.9/10 IMDB score.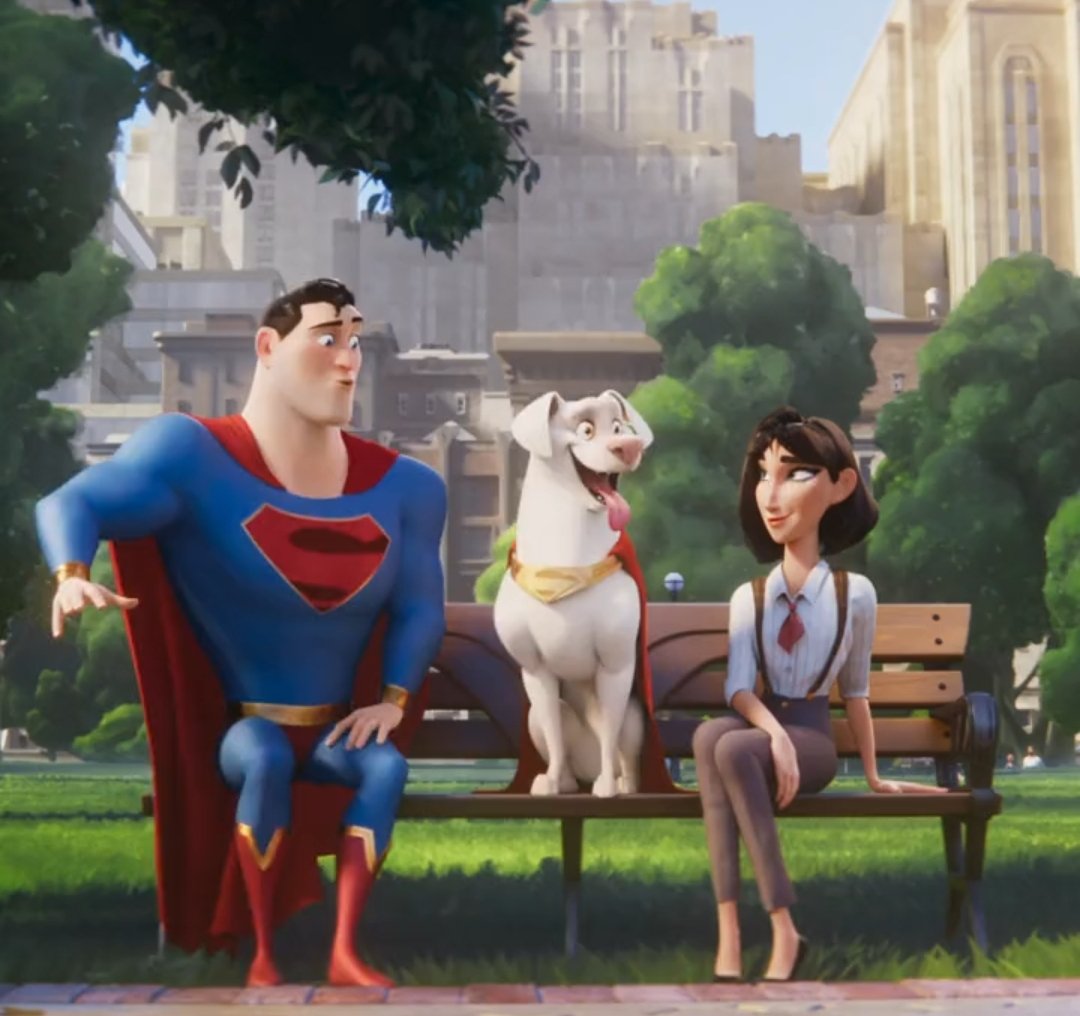 Plot
Lex Luthor hauls in a meteor composed of Orange Kryptonite to gain superpowers for himself, but suffers defeat at the hands and paws of Superman, Krypto and The Justice League. A small amount of the meteor breaks off giving powers to Lulu, Ace (boxer), PB (pot bellied pig), Merton (turtle), and Chip (red squirrel). Determined to use her powers to release Lex from captivity, Lulu uses Green Kryptonite to render Superman and Krypto harmless. Krypto must convince Ace, PB, Mertle, and Chip to save Superman. They will be reluctant heroes.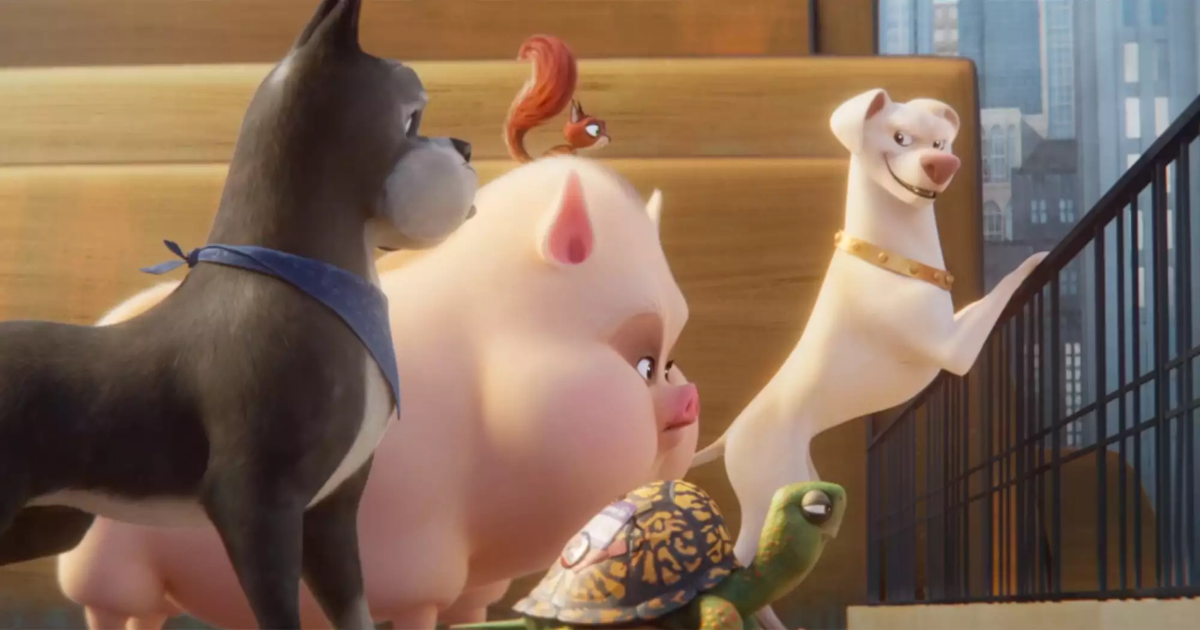 Actors
Dwayne Johnson (Red Notice) and Kevin Hart (The Man from Toronto) must have a blast voicing Krypto and Ace. You can hear the camaraderie developed over the years. With Kate McKinnon as Lulu, John Krasinski as Clark Kent, Keanu Reeves as Batman, and Olivia Wilde as Lois Lane, to name just a few, the film exudes talent.
Final Thoughts
Lulu, don't call her a hamster, "is a few guineas short of a guinea pig." In Don't Make Me Go, the film begins "you are not going to like the way this story ends . . ." Minor Spoiler Alert: You will like the way DC League of Super-Pets ends. Stick around for the post-credits and see Black Adam, now scheduled for release October 21.
"A high-concept animated film about animals with superpowers is brought to vibrant, endearing life by the superpowers behind the scenes: lively voice talent from an all-star cast, [and] a script that is smart, exciting, and very funny." RogerEbert.com
"More fun than Justice League." NOW Toronto
If you don't have the time to take the kids, be aware it will be on HBO Max in 45 days. If nothing else, you will keep them content for 105 minutes. I take no responsibility for the toys you will buy from Fisher-Price, nor the kids meals from McDonalds.