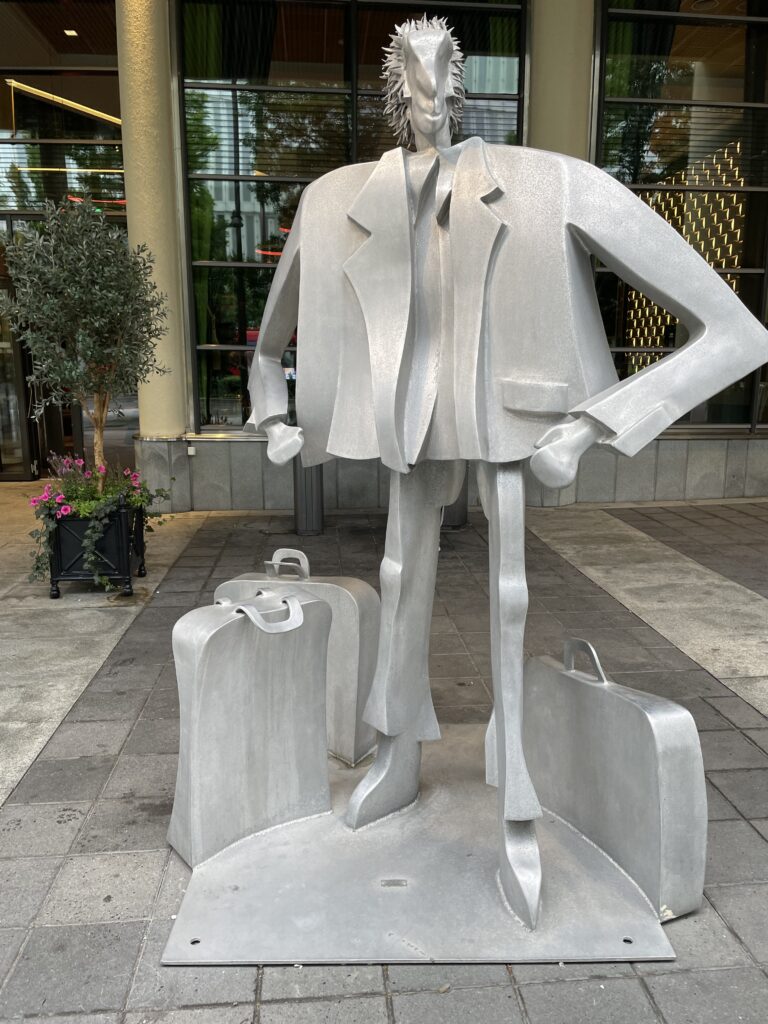 For some reason, this guy was too busy to help with my bags.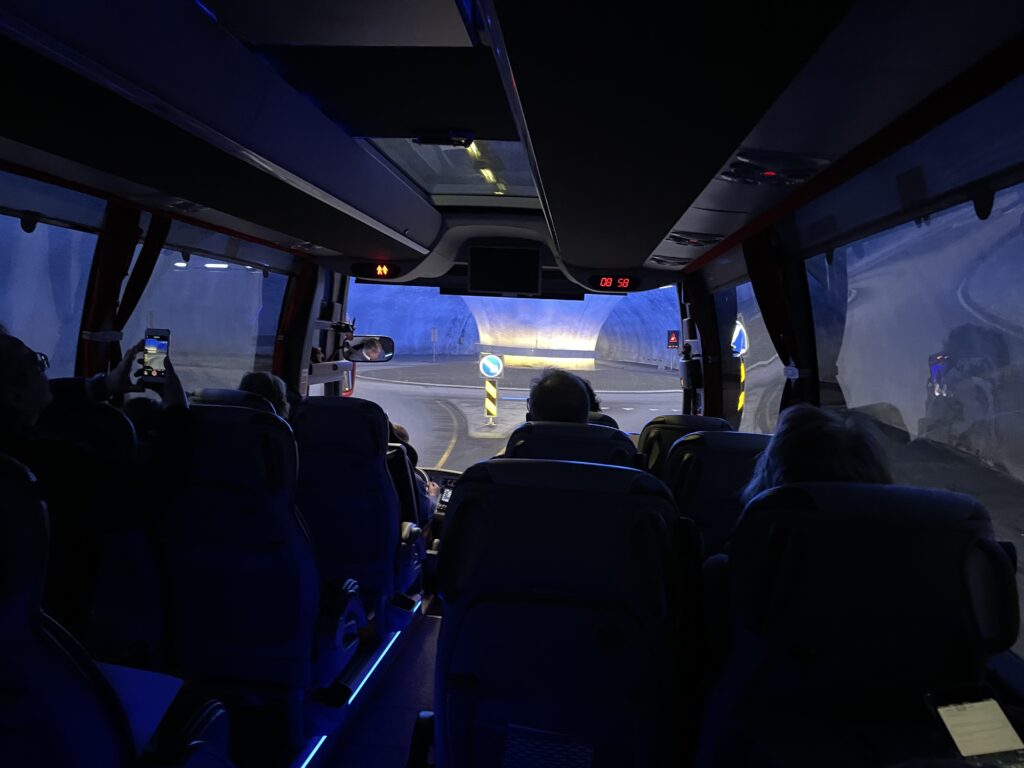 In what looks like a video game, this is actually a roundabout in a tunnel.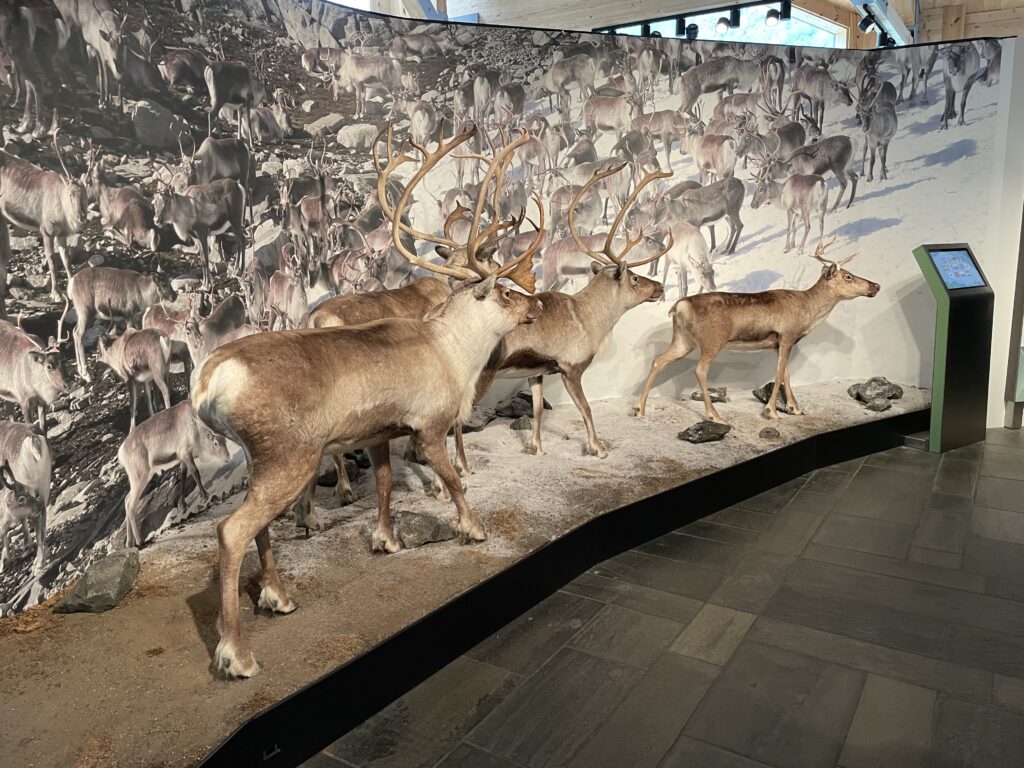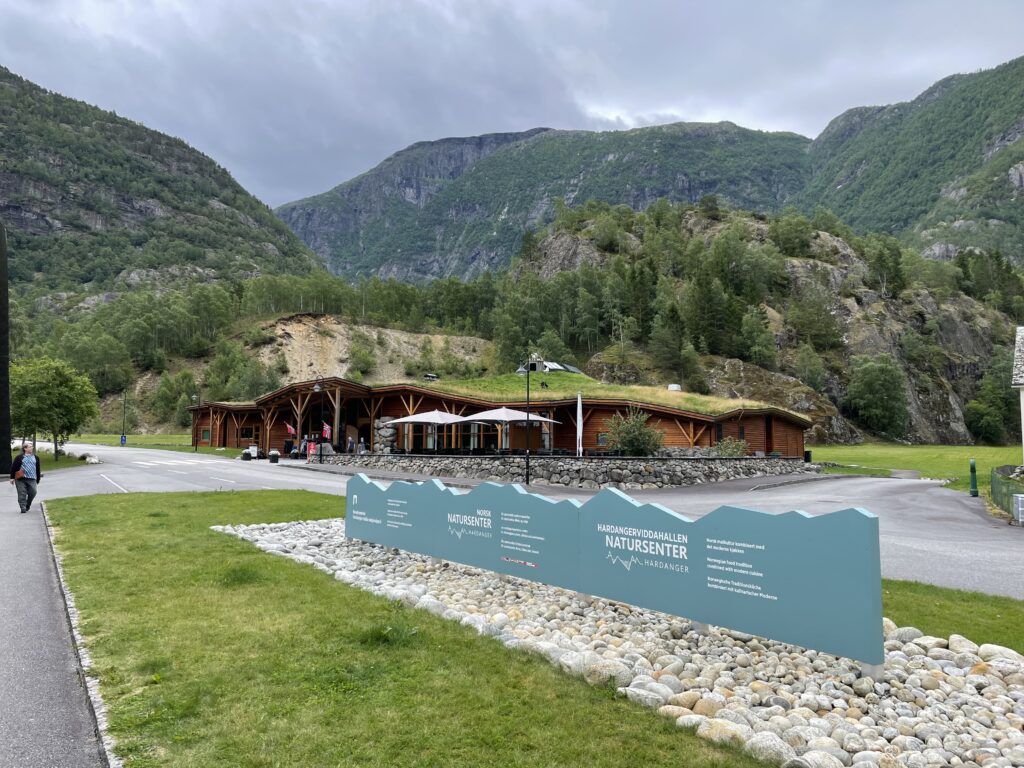 You can't go to a nature center without seeing reindeer and goats on a roof.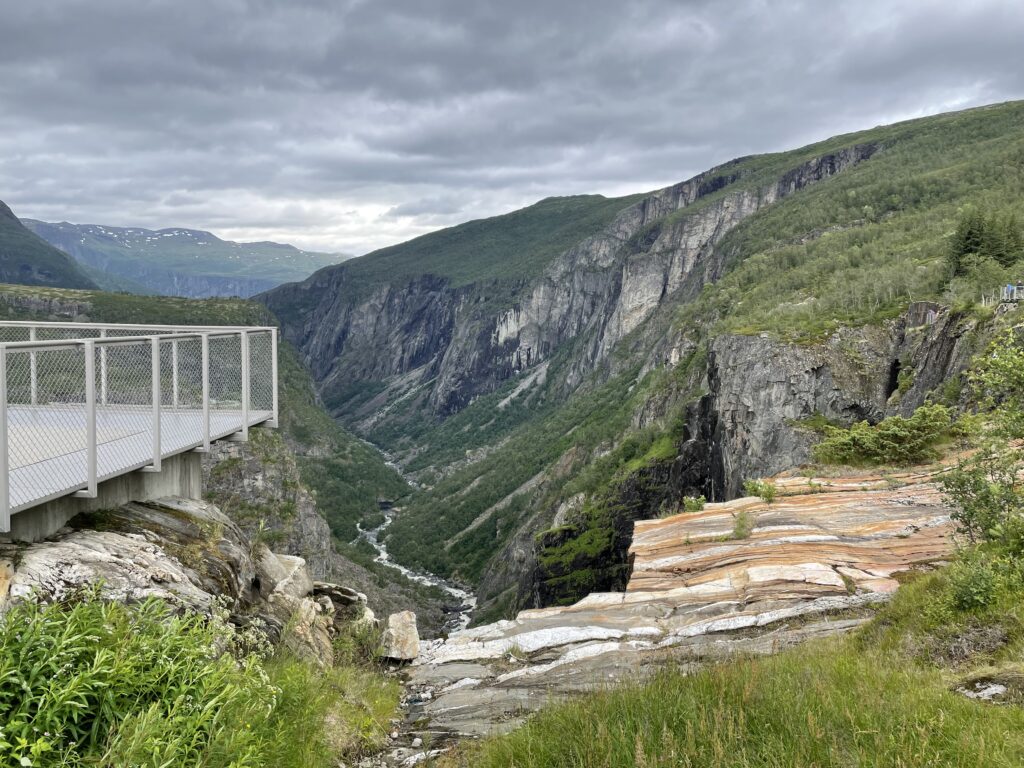 One last view of Mother Nature and we are on our way to Oslo.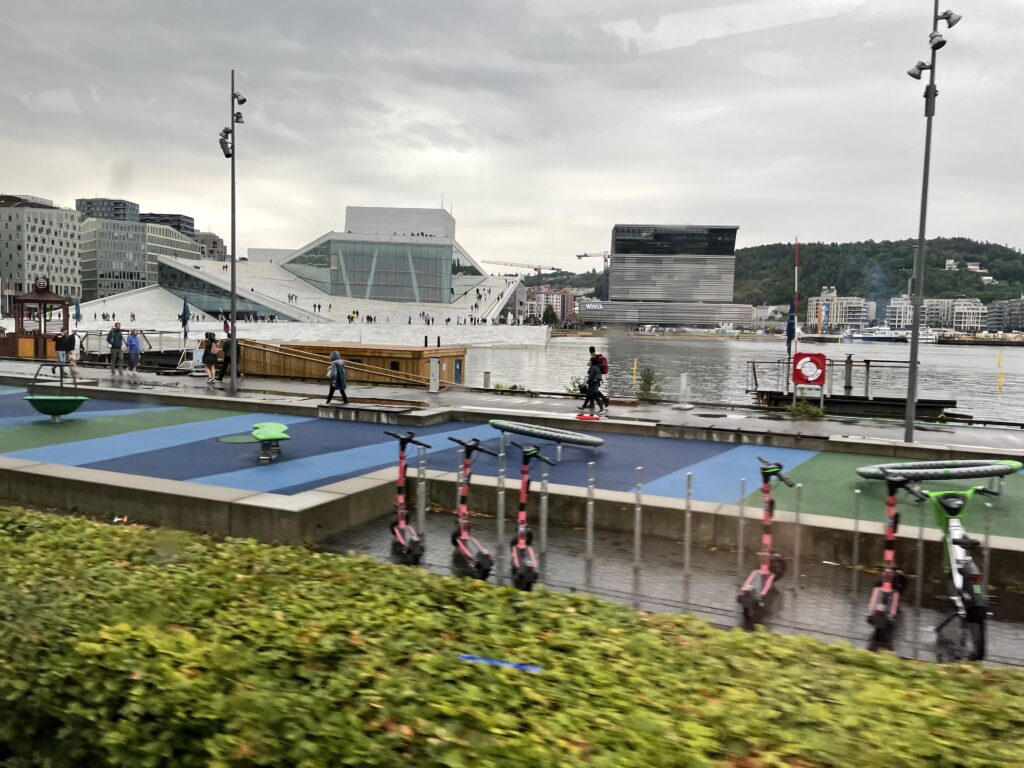 I'm sure I'll have better pictures tomorrow but this is our first view of the Munch Museum (right) and the Royal Opera House just across the street from our hotel.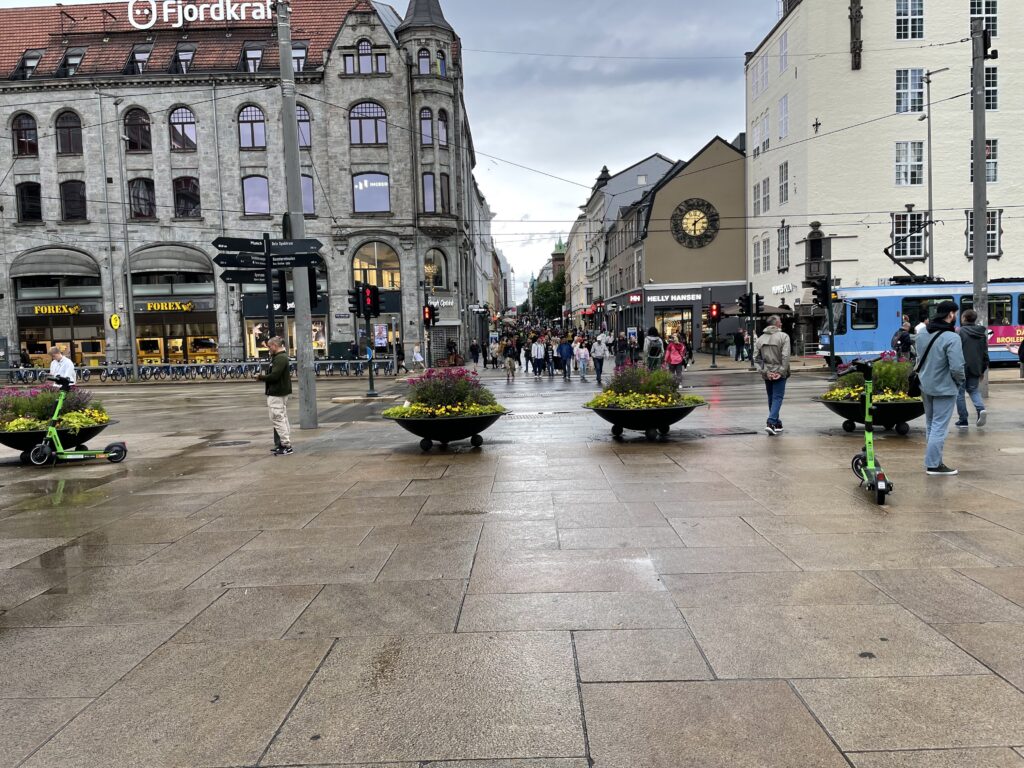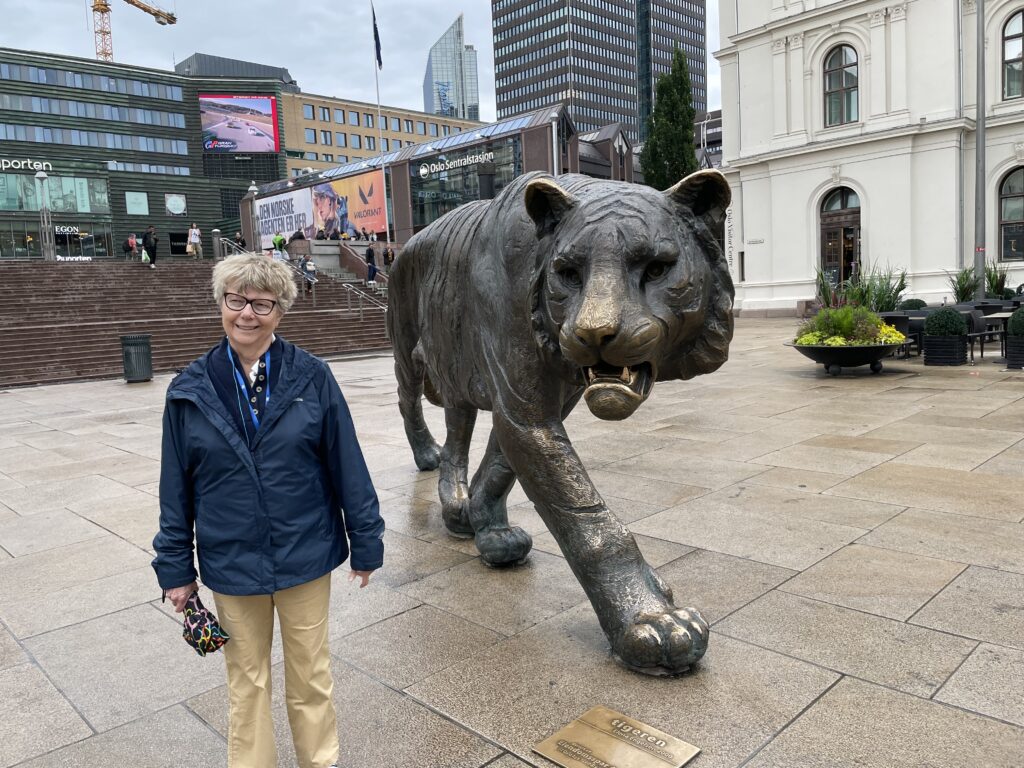 Square next to hotel. The animal is supposed to be their version of the Bull on Wall Street.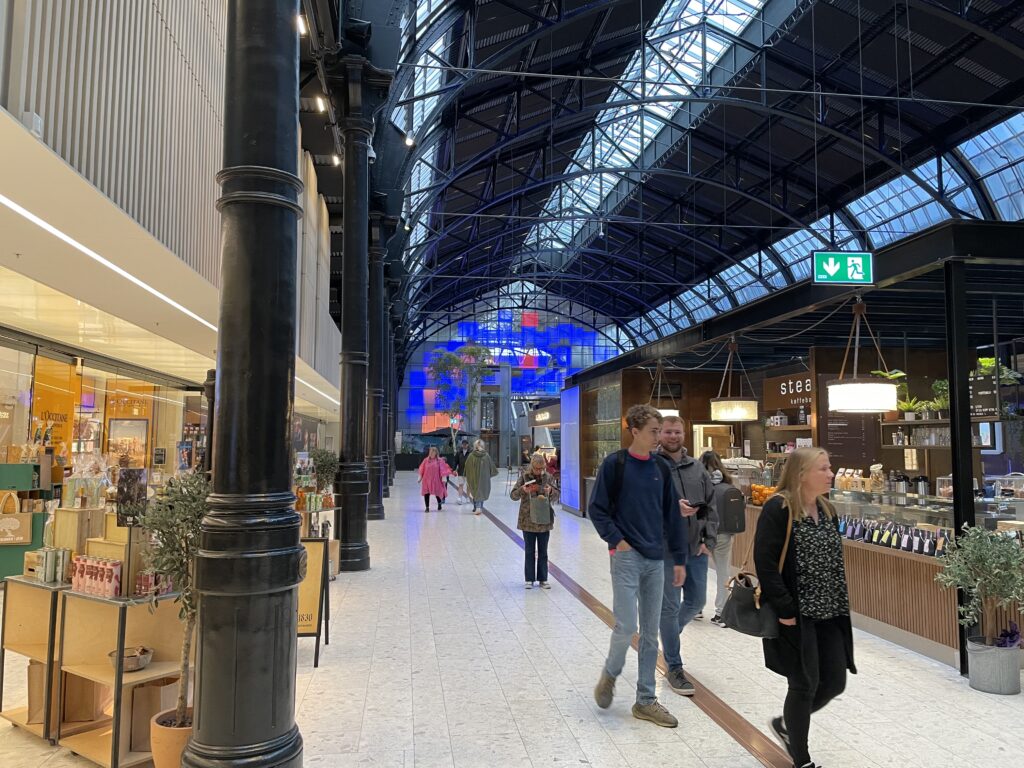 This entire area was once rundown, now refurbished and called the Barcode District. This is renovated Train Station now filled with shops and restaurants.
Tomorrow we get the city tour, History Museum and Vigeland Park.