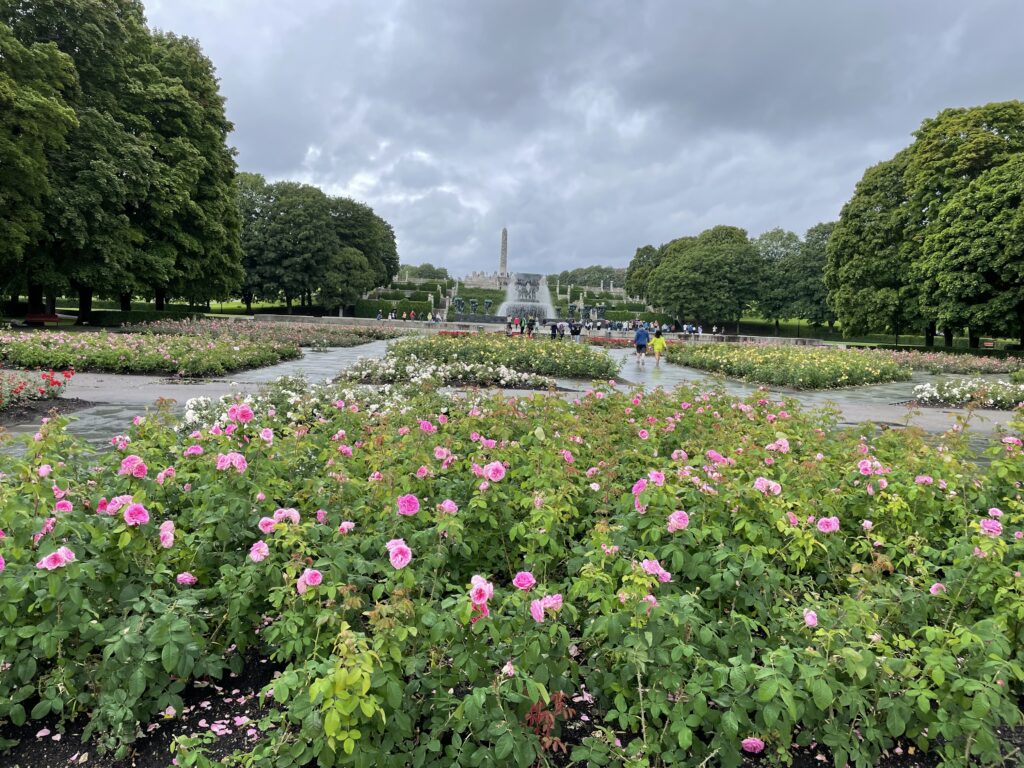 Our last day in Oslo begins at Vigeland Sculpture Park. Gustav Vigeland is a sculptor "world famous in Norway." Given the enormity of his accomplishments, perhaps we should know him, too .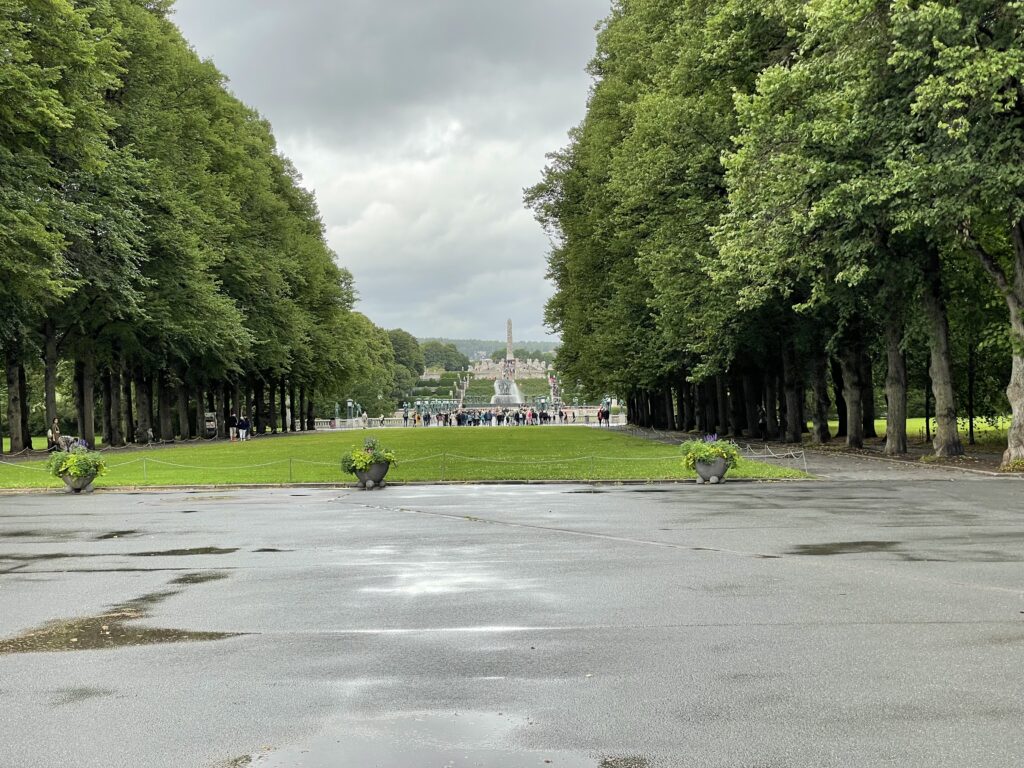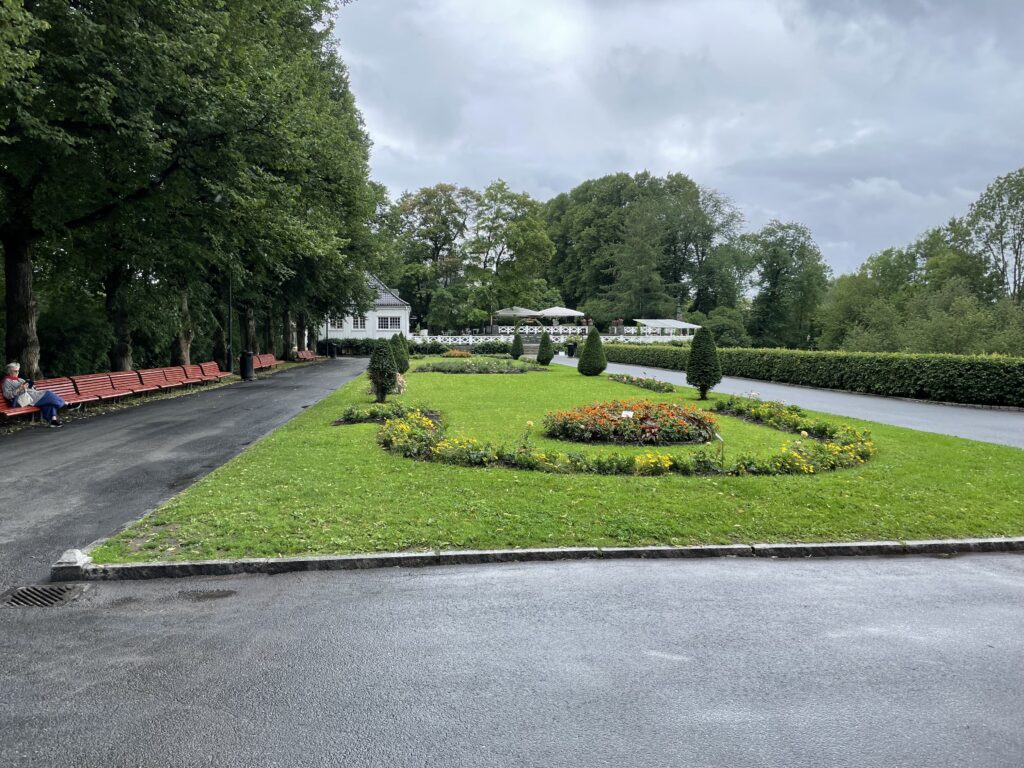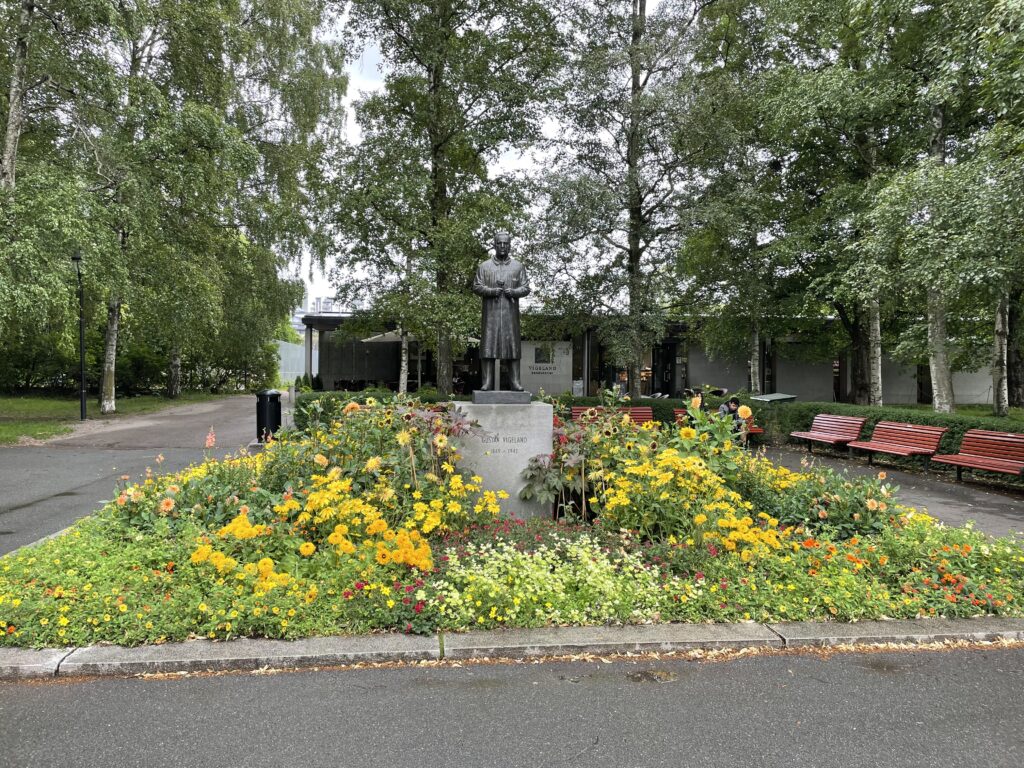 As we enter the park, you first notice its beauty and the crowds. The park was 120 years in the making. But it is Vigeland's vision that is primarily responsible after the 1914 World's Fair.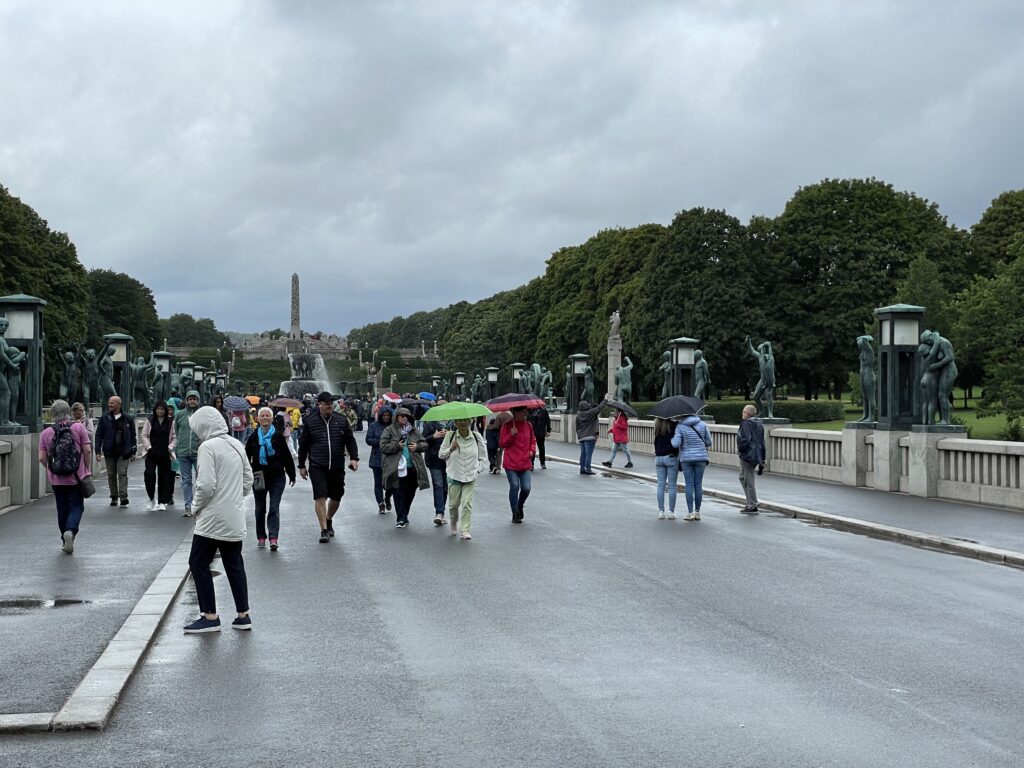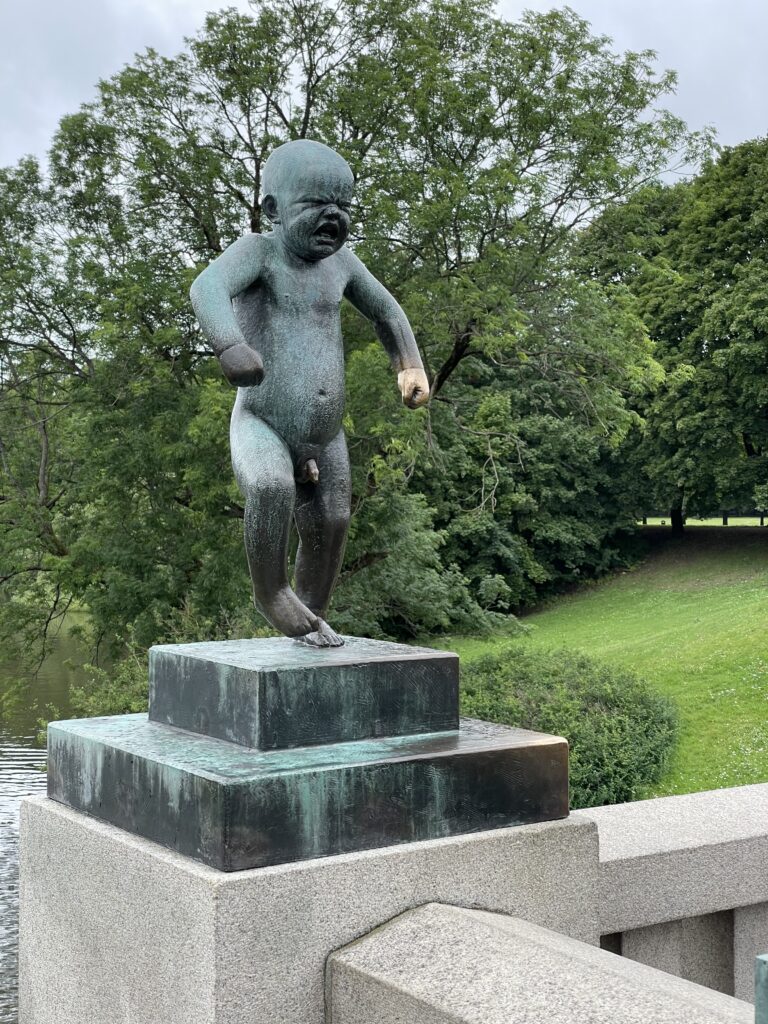 His sculptures line the bridge, the Angry Boy being the most famous.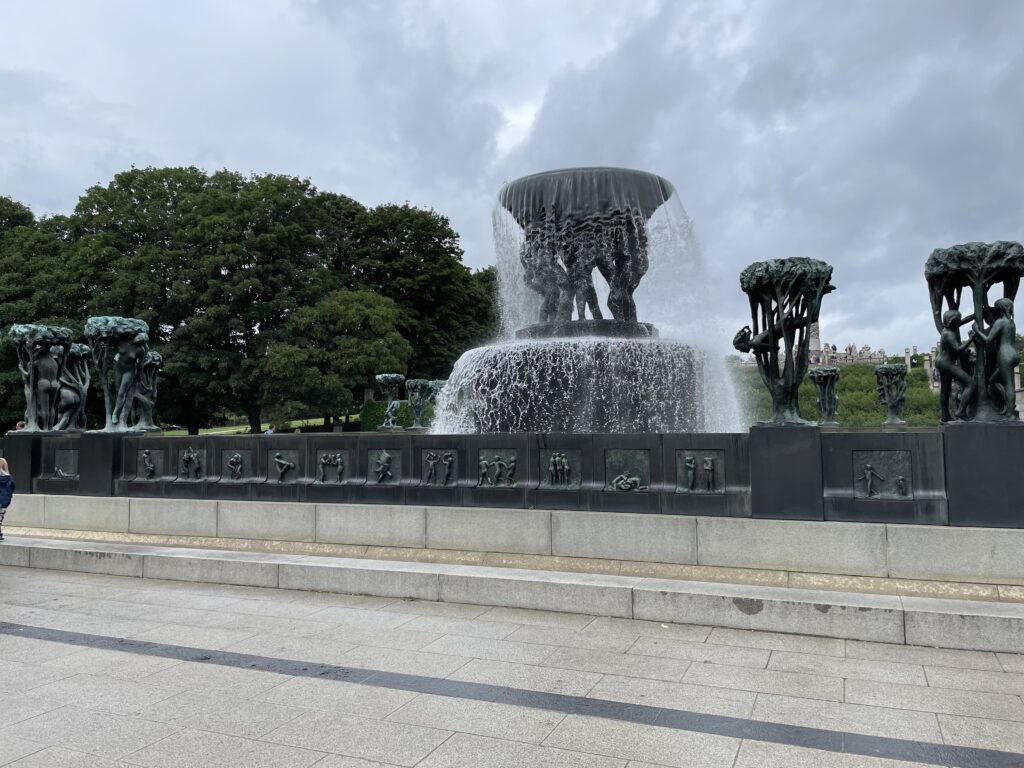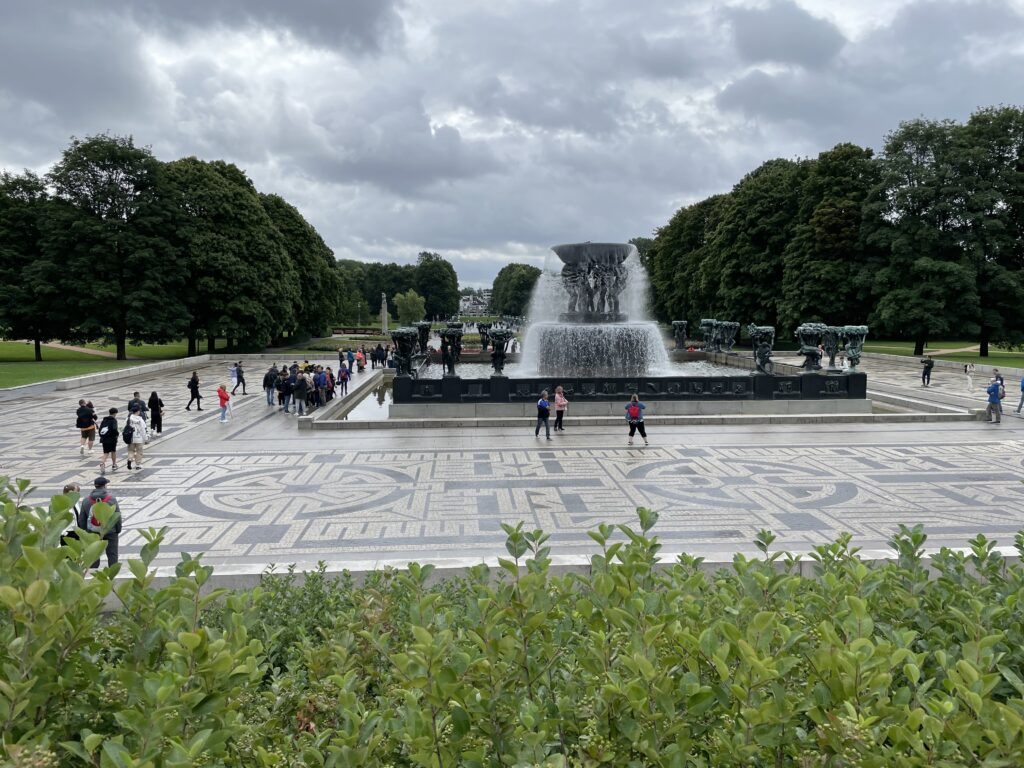 If that wasn't enough, he then designed the figures around the fountain, taking the viewer from life to death.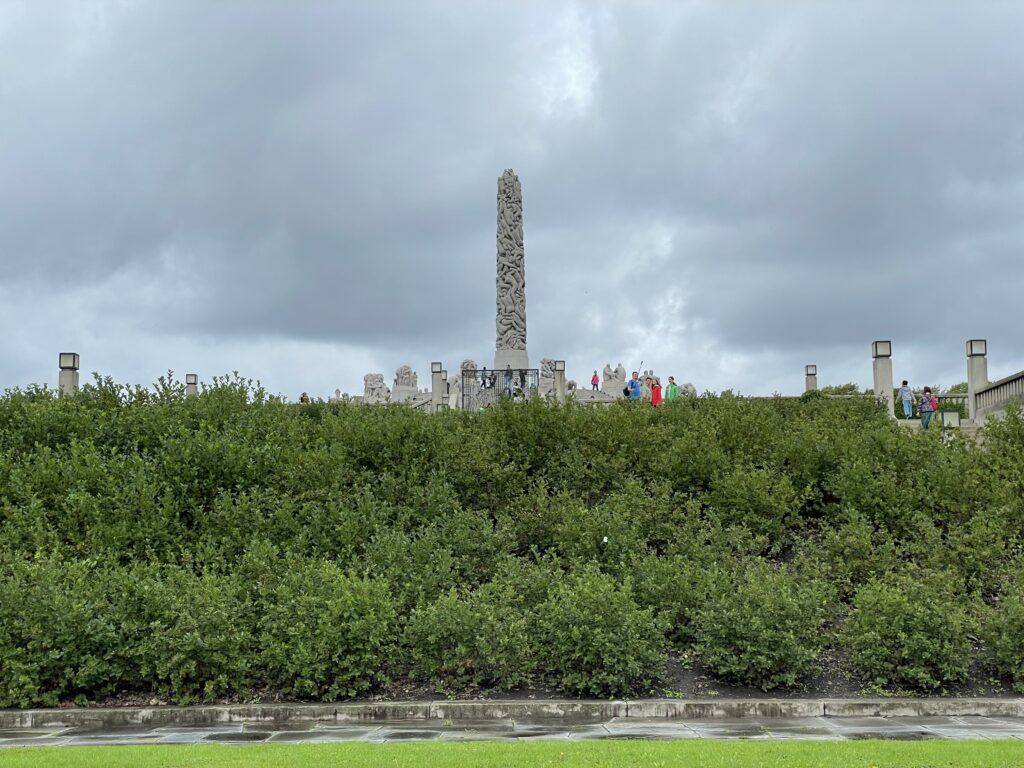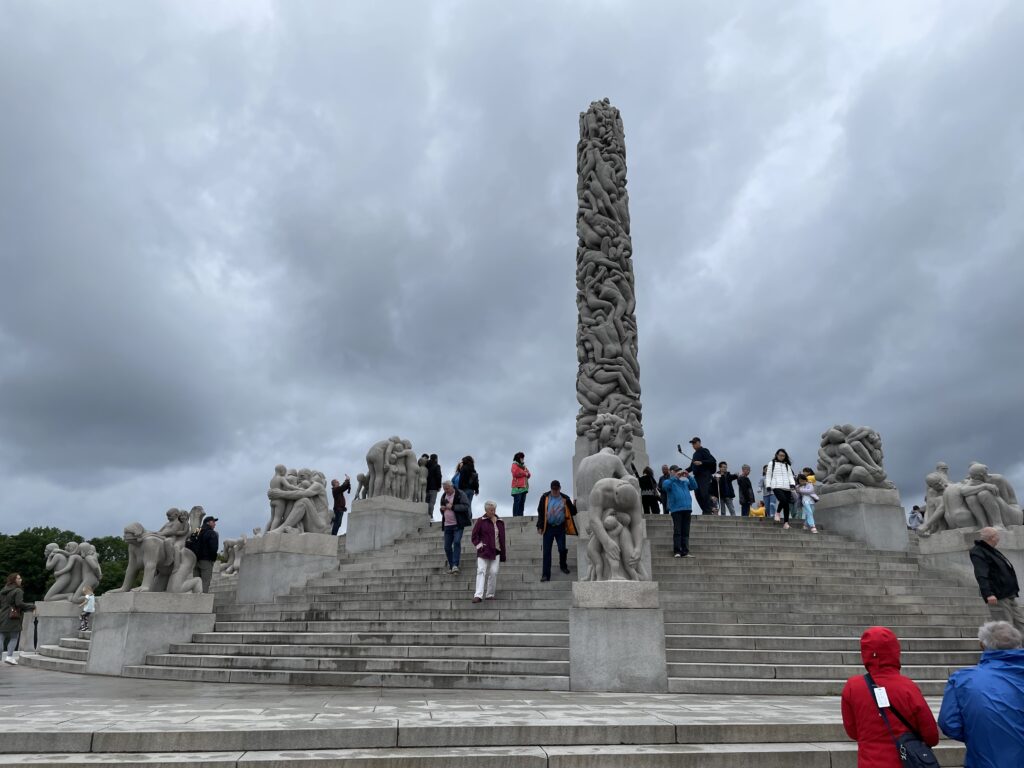 Still further up the rise is his obelisk.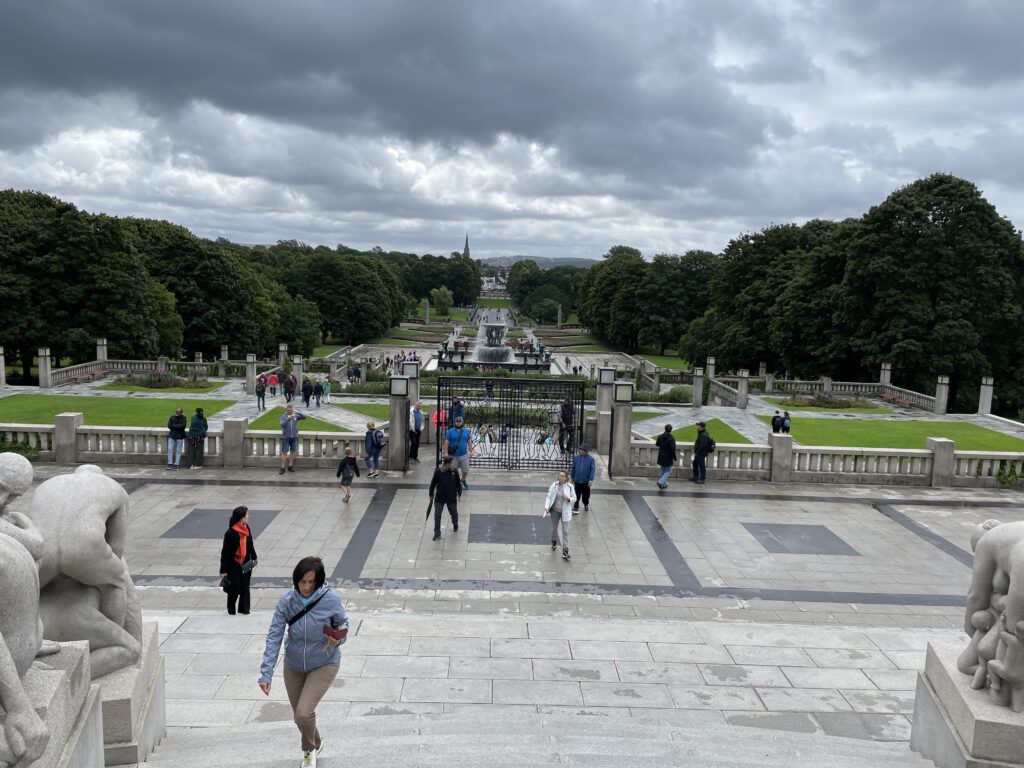 Looking back down the hill, his 200+ sculptures make quite the sight.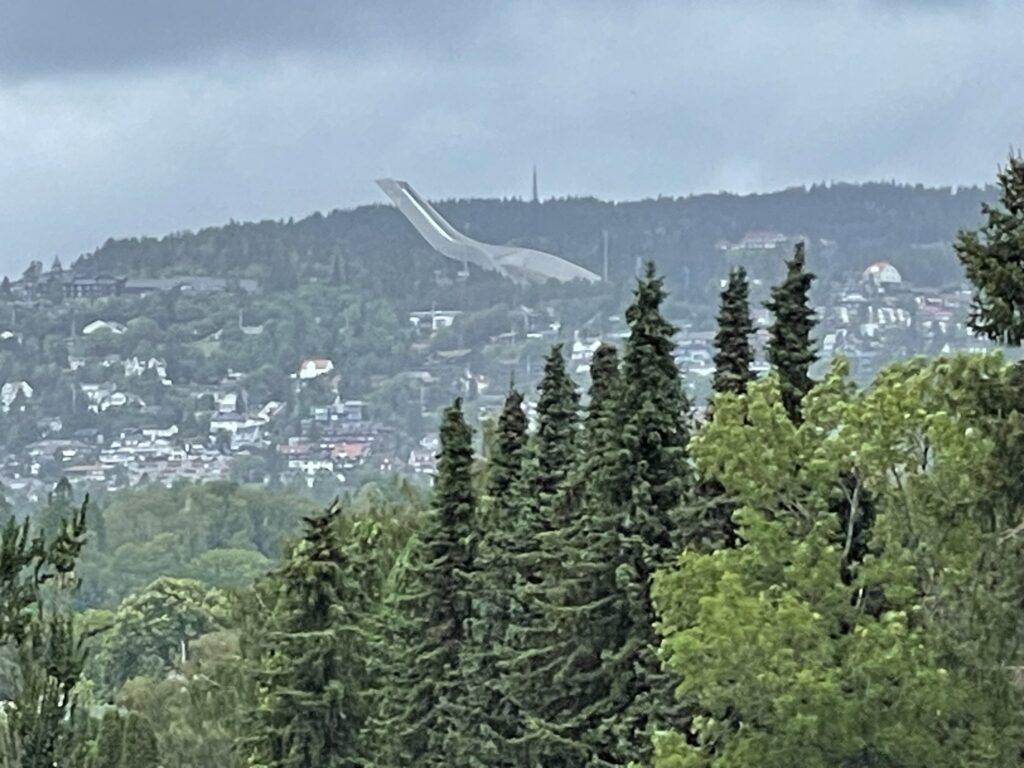 In the distance, we see a ski jump.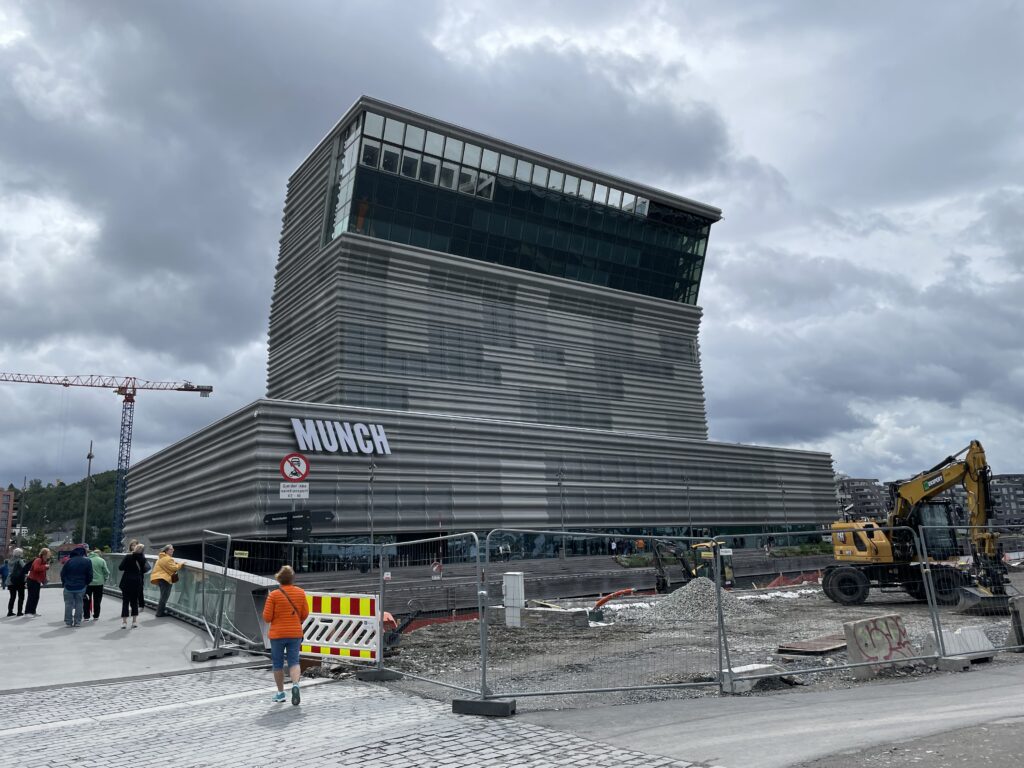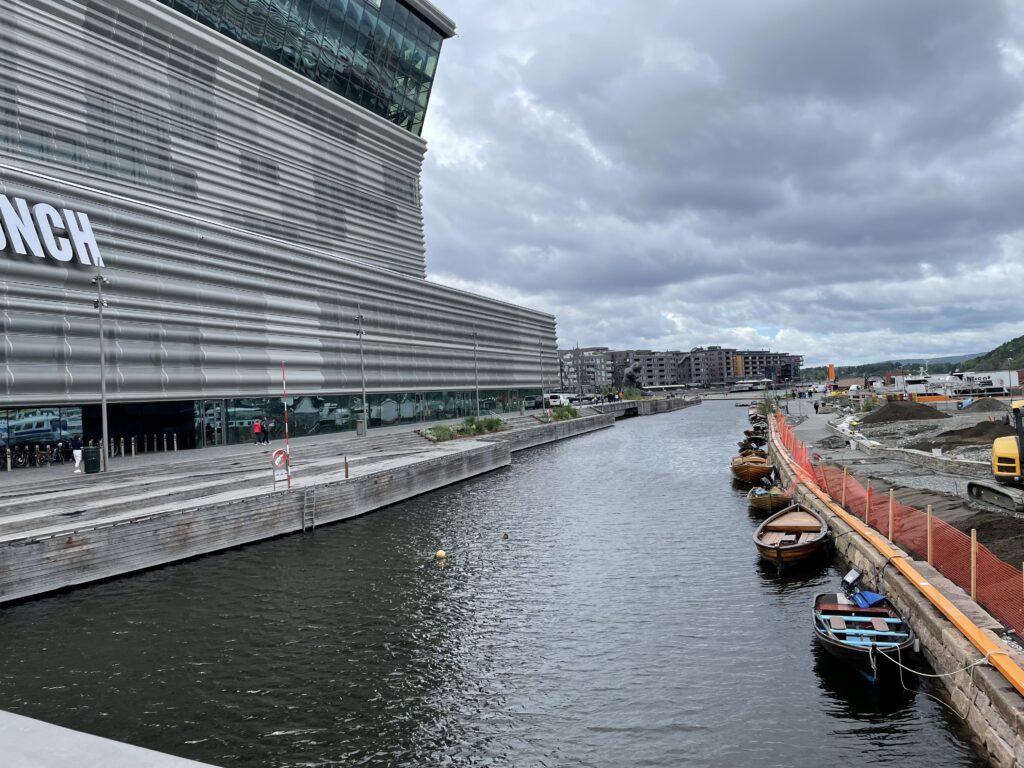 Then, it's on to the Munch museum. I can appreciate his art but still find it a bit morbid. Like Vigeland, he was also quite prolific.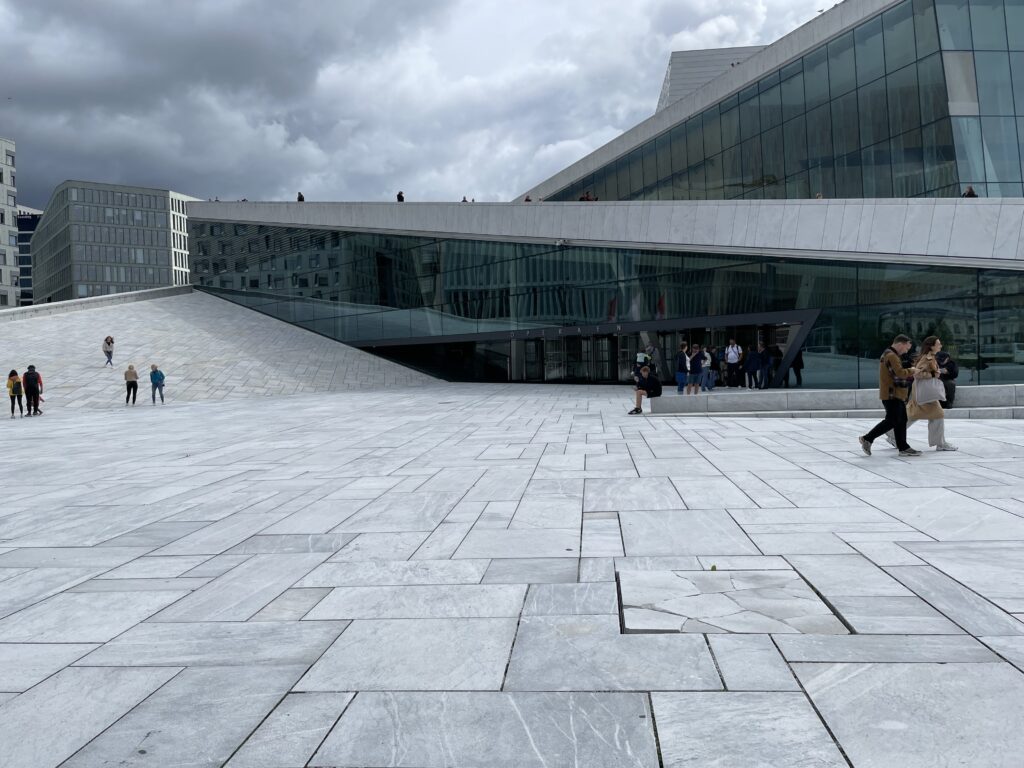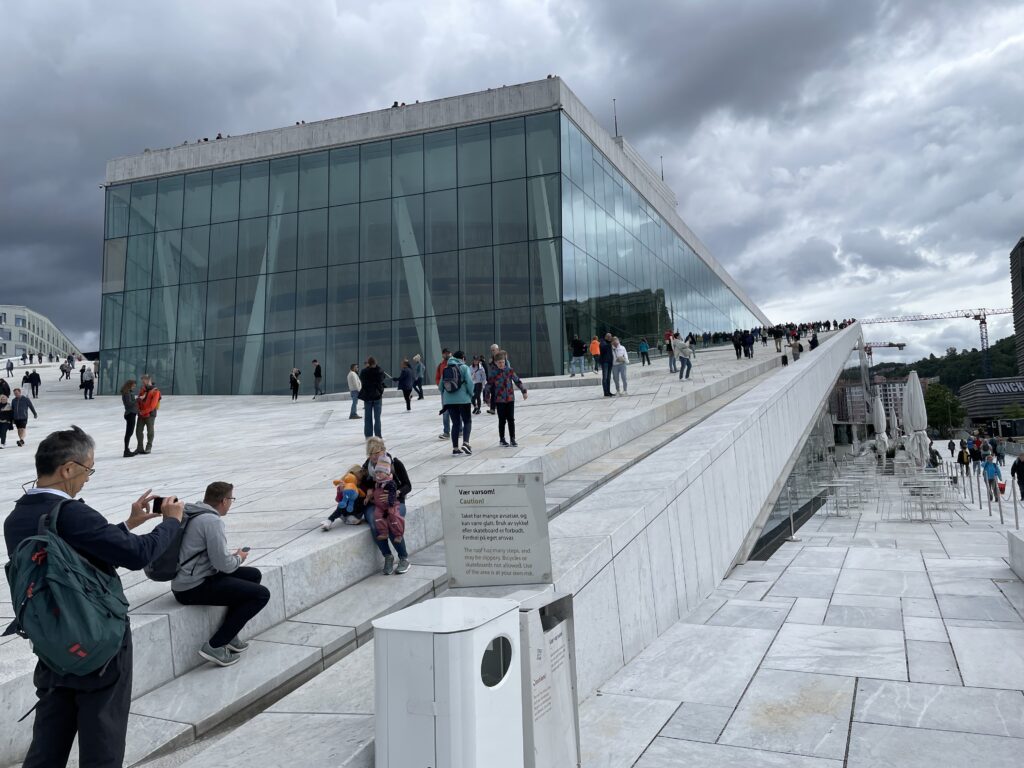 Are there many Opera Houses where you can climb onto the roof?

As our trip comes to an end, Norway reminds of other trips throughout Europe. How so? In most of Europe, the guide takes you through cathedral after cathedral, each more magnificent than the prior. You get cathedral overload. Norway is the same except substitute nature. Beauty abounds, all around, and one can never take enough pictures. Nature overload. I'm not complaining, just noting that it can be overwhelming ,the sheer vastness of it all. We're glad we came but also ready to see Ohio again.