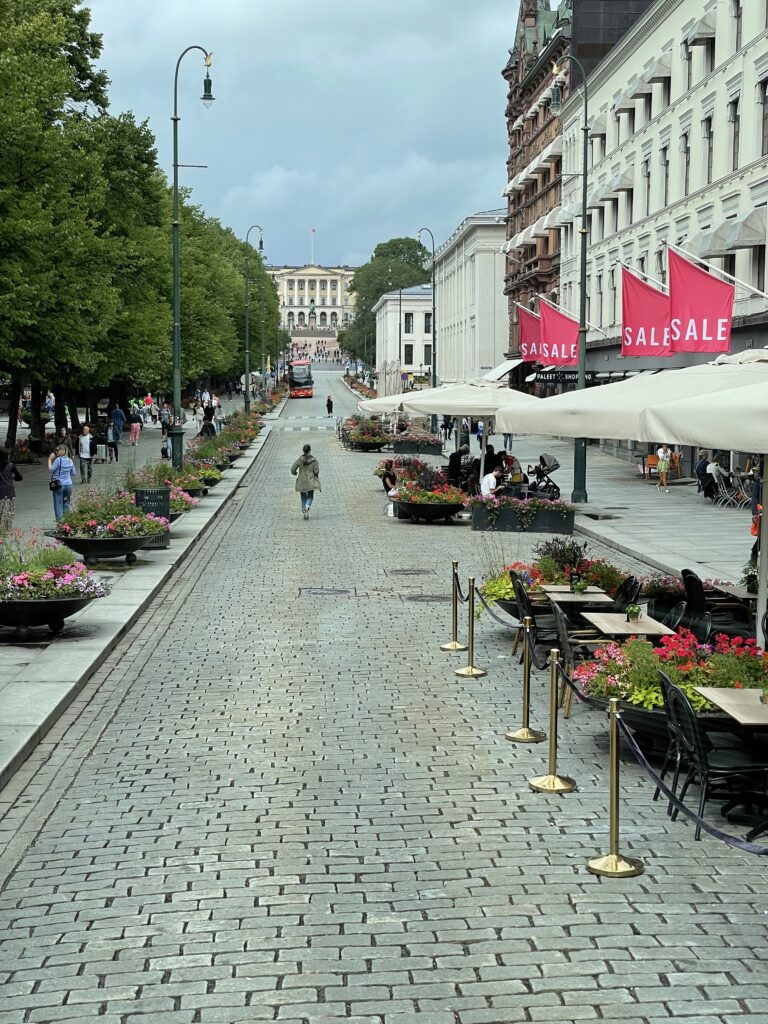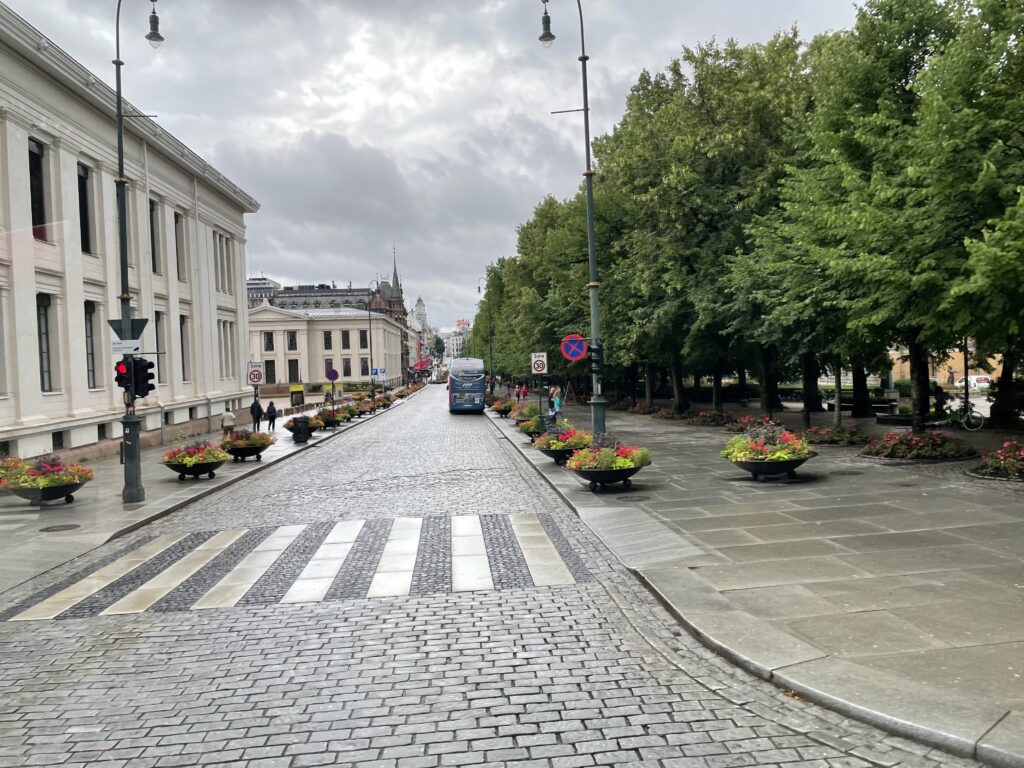 On the way to the Norway National Museum, this is a typical Oslo street scene.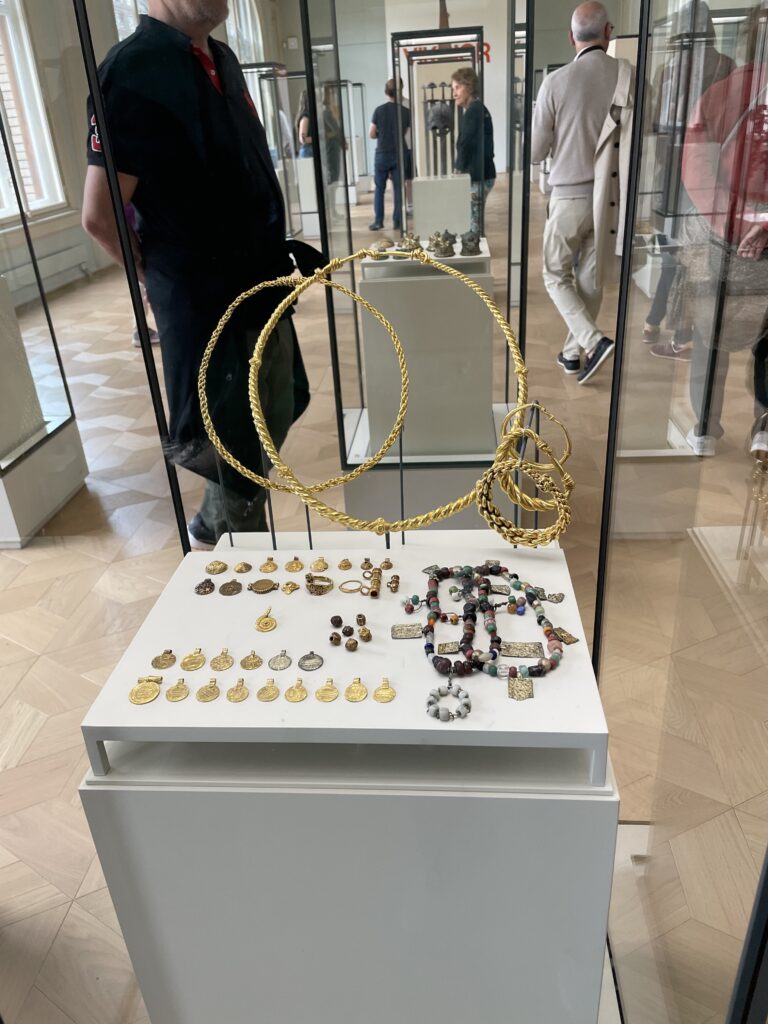 There, we found some Viking jewels. Pretty nice, huh?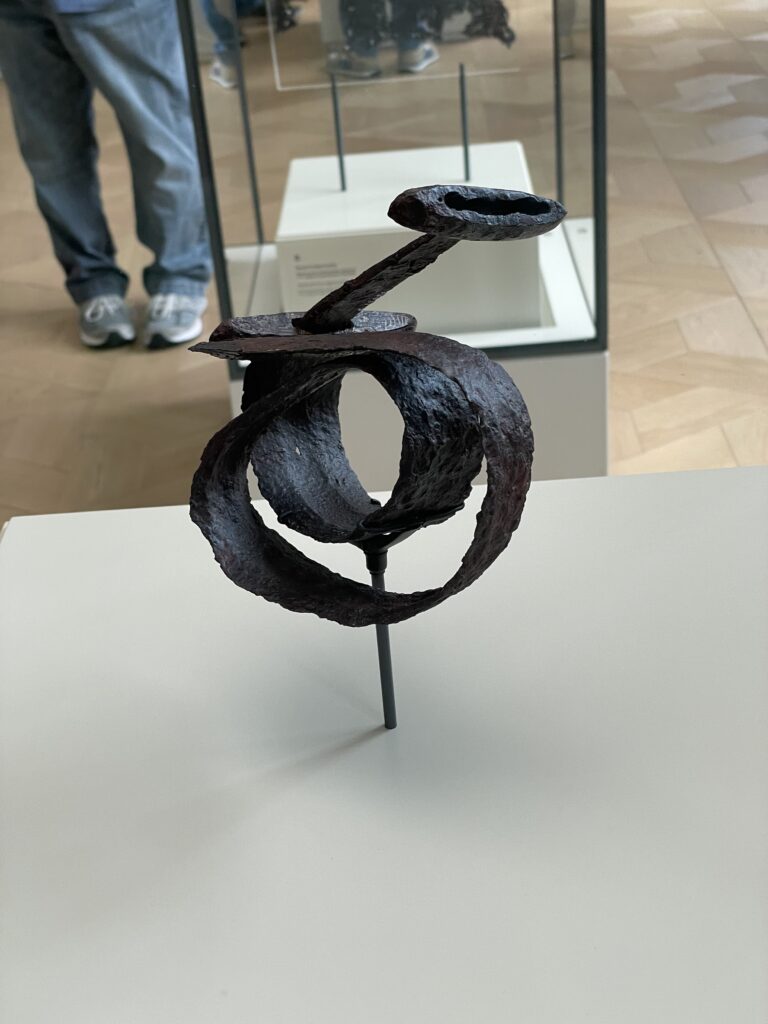 And, I found a Viking golf club after a particularly bad shot. Actually, when you die, it was common to destroy your weapon so no one else could use it.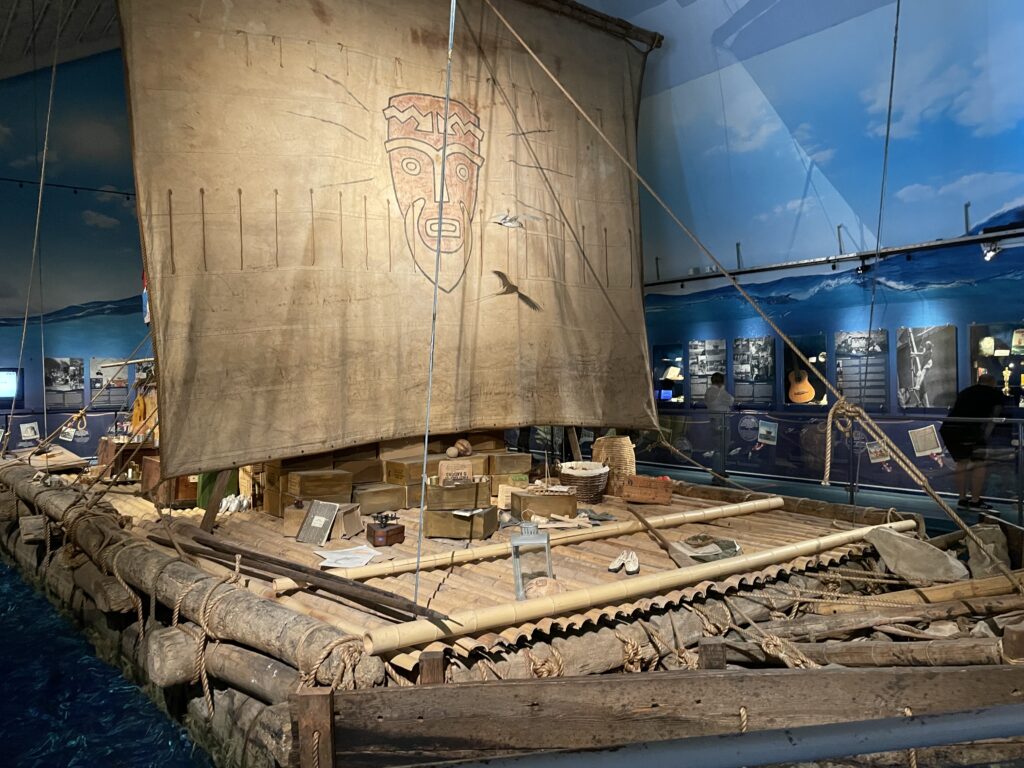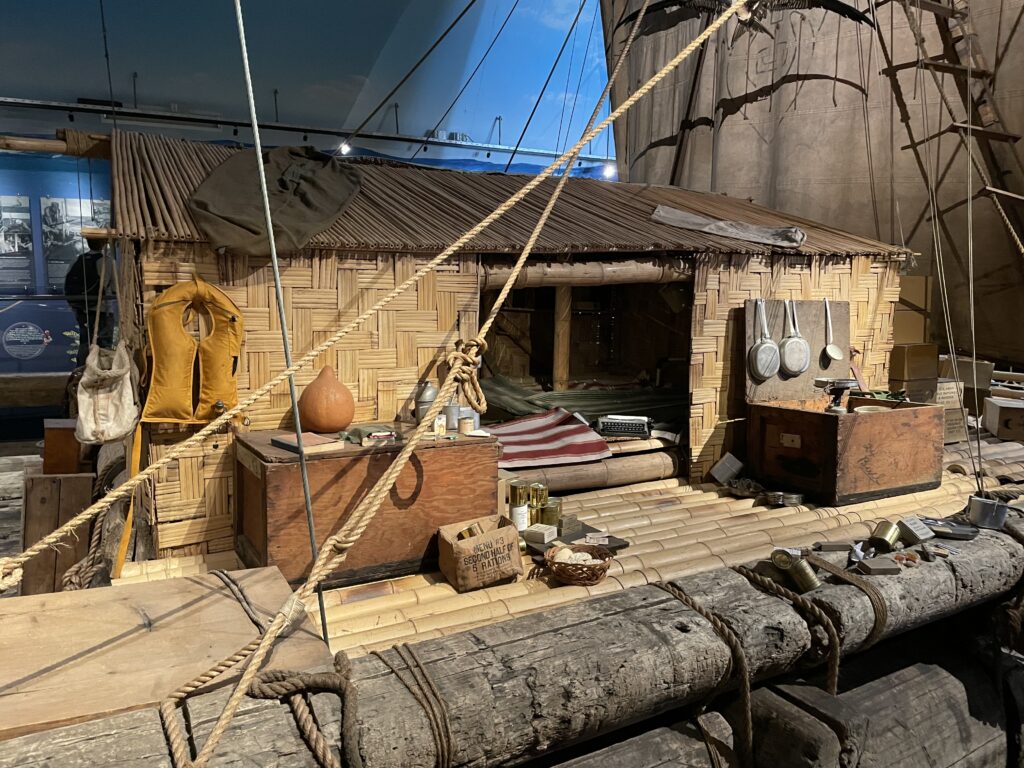 Then, on to the Kon-Tiki Museum. If you remember, Thor Heyerdahl wanted to prove ancients could cross the Pacific Ocean and populate the islands. Here is his balsa wood boat.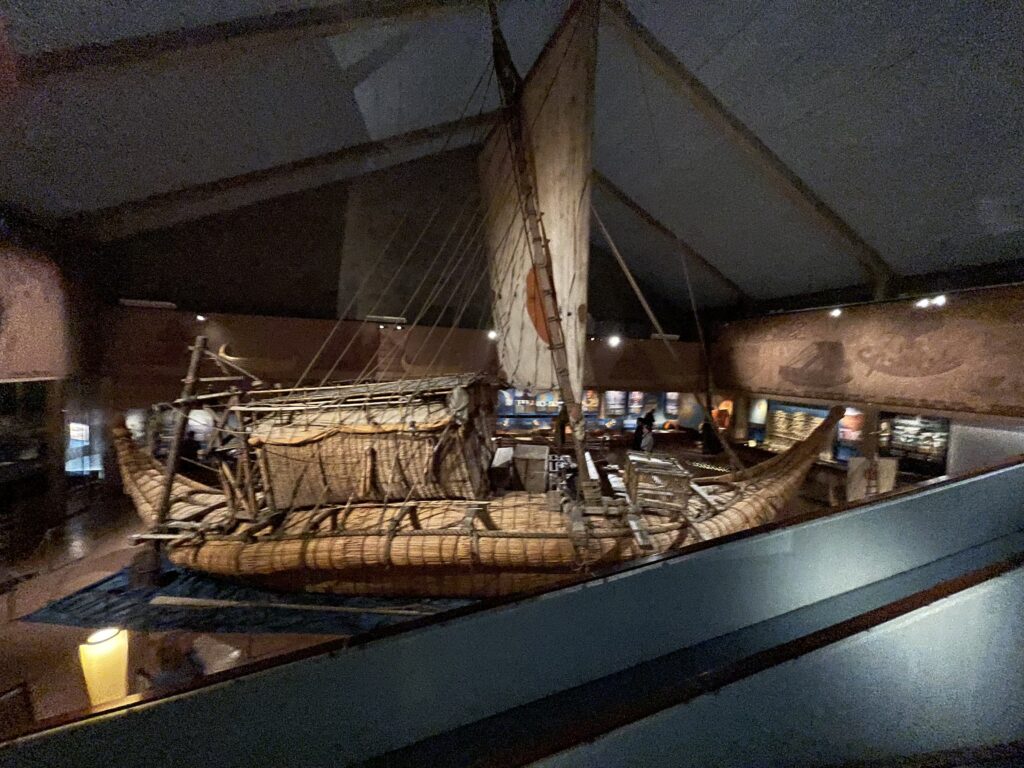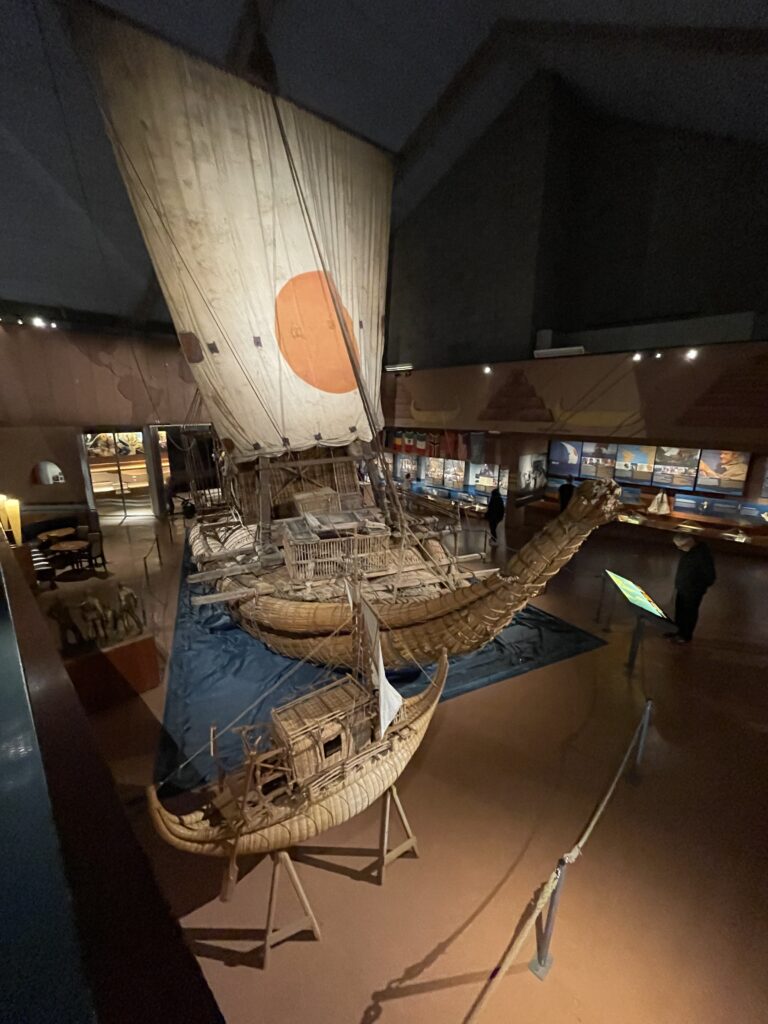 Not satisfied, he then want to prove you could cross the Atlantic in a reed boat. Here is Ra II.

Next, we spent some time at The Resistance Museum dedicated to those who fought and died against Hitler. As we left, we encountered yet another downpour. Alas, we had to console ourselves with an Oreo donut
It was quite tasty.
Tomorrow is our last day here before flying home. A trip to the Edvard Munch Museum is in order. I'm sure it will be a scream.