Three genres rolled into one, I rather enjoyed Don't Make Me Go. The film packages a road trip with a coming of age yarn plus an end of life account to tap into every response possible. Wally opens Don't Make Me Go with "you're not going to like the way this story ends, but I think you're going to like this story." And, I did. Unlike The Gray Man, the story grabs you. You have to know what happens to this single father and his daughter. How did he mistakenly take her to a nude beach and how could it possibly fit into the narrative?
Early on, Max Park learns he has Chordoma, a bone tumor at the base of his skull. If he has surgery, he has a 20% chance of survival. If he doesn't, he dies in one year. Since her mother abandoned them at birth, he is Wally's (aka Wallis Diane Park) only family. He mustn't leave her alone, and he has lots to teach her in his remaining year, about love, about life, about himself. First step is a road trip to New Orleans to a college reunion to find his ex-wife, Nicole. Perhaps it's also time to teach Wally how to drive. From California to Texas, Louisiana to Florida, both find there is much they don't know about the other. As Wally says, it's a good story. I give Don't Make Me Go 3.5 Gavels and it receives a 54% Rotten Tomatoes rating with a 6.4/10 IMDb score.
Plot
Max Park, insurance salesman, plays it safe. He hides his affair with the much younger Annie from his daughter. Wally is infatuated with the self-centered Glenn, at least until his drinking causes her to question her own judgment. How did a gregarious singer with a snake eyes tattoo on his bottom become so risk-averse? Why does the normally trustworthy daughter suddenly stay out all night? Is it a fantasy to think that Nicole regrets leaving Wally and wants her in her life?
Actors
You might remember John Cho as "first Asian American actor in history to headline a mainstream thriller film in Hollywood" in Searching, but more likely as Sulu in the re-booted Star Trek series. As Max, he poignantly remarks "every father should teach his daughter to dance before her wedding day." Another nugget, "find a good man. A good man will take you dancing." In her first lead role, Mia Isaac (Wally) bonds well with Cho, vulnerable, yet strong, smart and resilient. If you liked Kaya Scodelario in Spinning Out, she has a small part as Annie.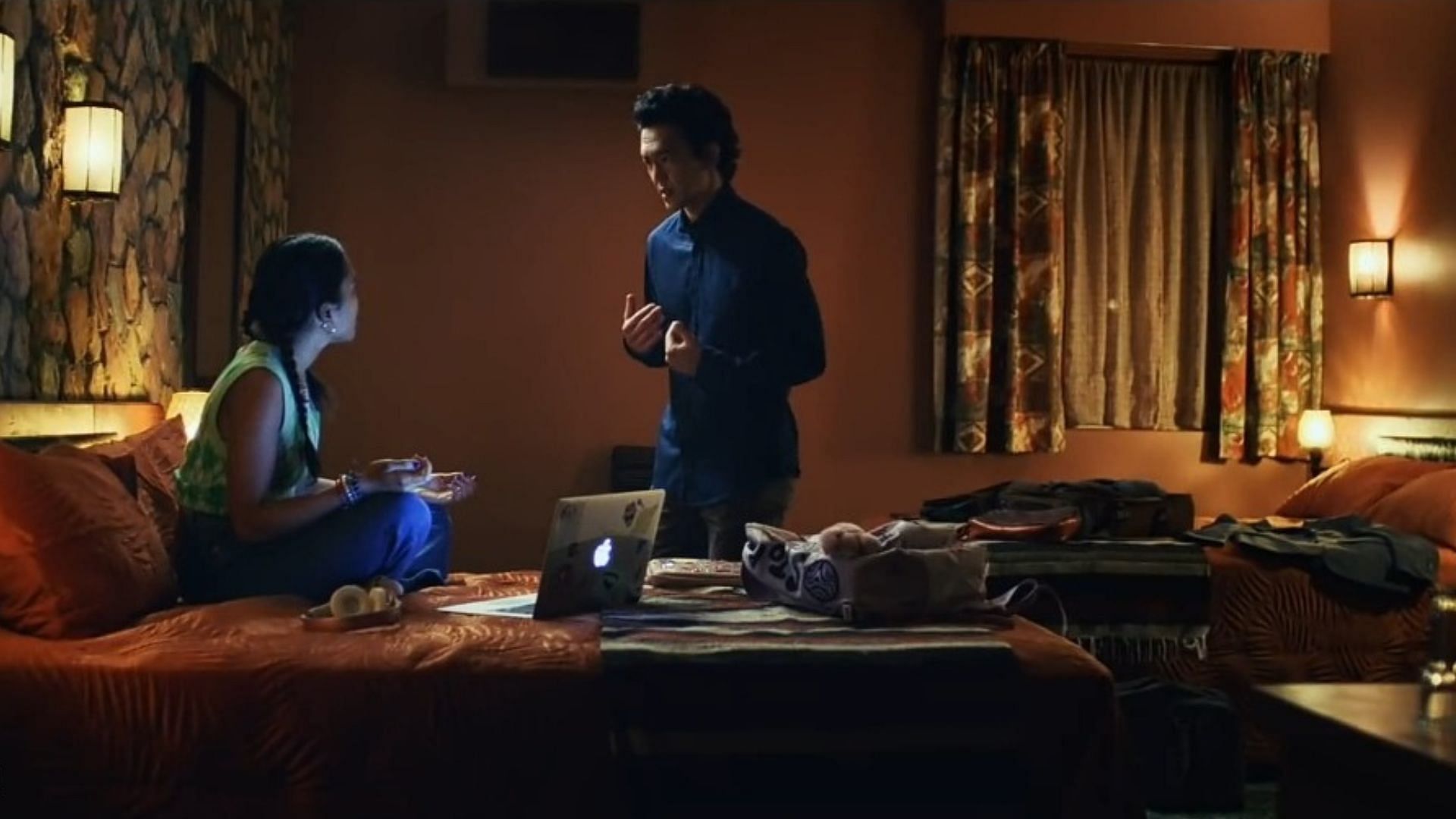 Final Thoughts
If you think you have Don't Make Me Go already figured out, this Amazon Prime film might fool you even though you still won't like the ending.
"John Cho and Mia Isaac are such a compelling father-daughter duo in director Hannah Marks' road trip drama Don't Make Me Go that it's unfortunate the film is nearly undone by its out-of-nowhere 'gotcha!' of a climax." Detroit News
"It's easy to take the ride with Max and Wally because of the two performers who bring them to life." RogerEbert.com
Those critical of the movie all cite the ending. It's a jolt for sure, but misguided or not, it doesn't wipe out the remaining one hour forty-eight minutes. Then again, maybe I'm just a sucker for a good father-daughter flick.