If you watch Spinning Out for Olympic-quality ice skating, with the exception of Johnny Weir, you will be disappointed. Still, the film makes an Olympian effort to shed light upon bi-polar disorder, in this case suffered by both mother and daughter. Throw in the inevitable injuries that these skating athletes endure, the hours of training, and the unbelievable expense, and one gets a small picture of their life. Given 10 episodes by Netflix, Spinning Out gets to explore self-harm, sexual abuse, racism, catty mothers and competitors, and more. Trying to do too much at times, like Kat, one feels the series is Spinning Out of control. Yet, the realism of the manic episodes and depression are compelling, like watching a train wreck. Despite the skating, this one is not for children. I give the flick 4.0 Gavels and it receives a 63% Rotten Tomatoes rating and a 91% Audience score.
Plot
Suffering a head-splitting fall on the ice one year earlier, Kat struggles to return to her winning ways. A Russian coach suggests she can get her to Nationals if she pairs with Justin, with whom Kat has an unpleasant history. Her mother, Carol, turns her attention to younger daughter, Serena, as her ticket to the Olympics. If Kat stops taking her medication, will she get the "confidence" to complete the jumps? And, if so, at what cost?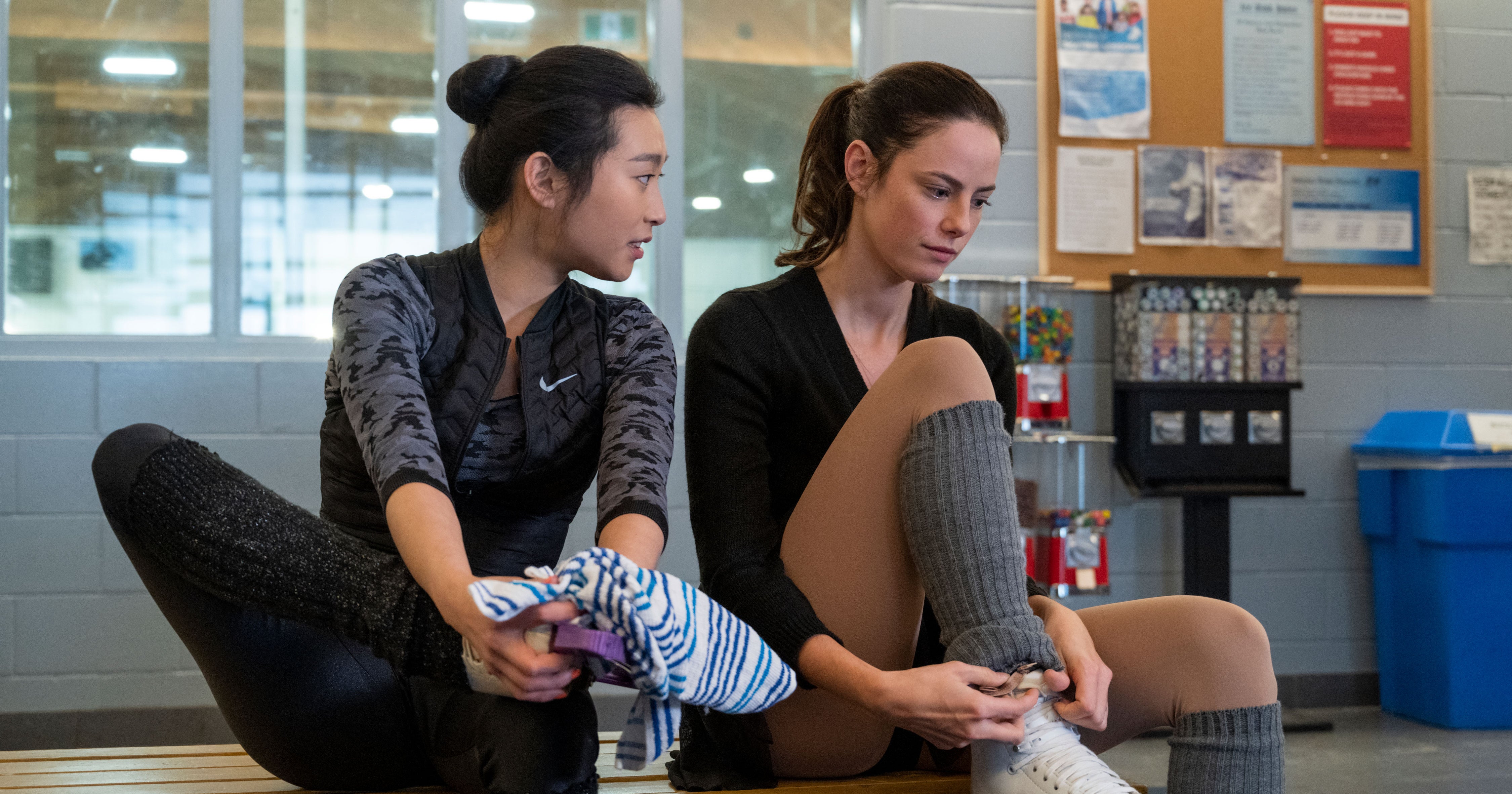 Actors
Kaya Scodelario (Maze Runner) and Evan Roderick (Arrow) pair as Kat and Justin, an on-again, off-again couple. To make a love triangle, the unfiltered Jenn, played by Amanda Zhou, captures every scene. January Jones (Mad Men) tries, and mostly fails, to hold it together as Carol. As Justin's father, it was nice to see David James Elliott , formerly of JAG.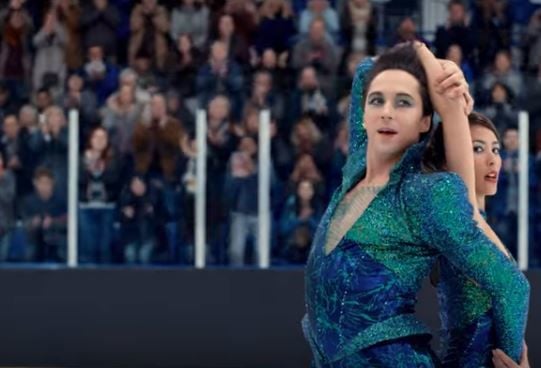 Final Thoughts
"I trust no man to throw me five feet in the air going 20 mph. That's a death wish," says Jenn, somewhat reasonably. While advising you that Netflix already determined their will be no Season Two, there is nice scenery of The Blue Mountain Ski Resort in Ontario. Rarely do I like flashbacks, but here the director makes nice use of them to fill in backstories of the many characters. "Spinning Out ultimately treats Kat and Carol's mental health disabilities as an everyday part of the human experience. The story may be woolly at times, but its humanity is as clear as ice," writes the critic for The Hollywood Reporter. Ultimately, viewers will be attracted by the ice skating. But, like Indian Horse, will the sharp turn to a "surprisingly thoughtful exploration of living with a mental illness" keep them watching? The answer is, apparently not.