In Hawkeye, Russians using guns are no match for a girl with a wine bottle. She doesn't even need her bow and arrow. Clearly, there's more to her than meets the eye. Lest we get too far ahead, let's first acknowledge that this Disney+ six-part series takes place over the six days of Christmas. Complete with snow and Christmas lights, we get NYC at its best. Set two years after Avengers: Endgame, Clint Barton finally gets to spend time with his kids for the Holiday. What else do you do besides take your kids to a Broadway musical? Of course, this one celebrates the heroics of Steve Rogers and the rest of the Avengers crew. Seeing Black Widow onstage is too much for Hawkeye. A peaceful Christmas with the family is about to become "complicated."
Like WandaVision, The Falcon and Winter Soldier, and Loki, Marvel brings us another short-series offshoot to whet our appetites for the main menu to come. Unlike WandaVision and Loki, Hawkeye is more straightforward as we learn the origin of protege, Kate Bishop. Early on, it's more intrigue than action. However, the wit and humor remain as Kate crashes through the skylight into the hands of the Tracksuit Mafia, bow and arrow in hand. "I didn't know we were supposed to bring guns."
As Episode 2 ends, we finally meet Mafia leader Maya Lopez. We know she gets her own spin-off. What we don't know is which direction she chooses, good or evil? As with all these outgrowths, Hawkeye is off to a solid start with the promise of even bigger and better days ahead. I give Hawkeye 4.0 Gavels and it receives a terrific 93% Rotten Tomatoes rating with a very good 8.3/10 IMDb score.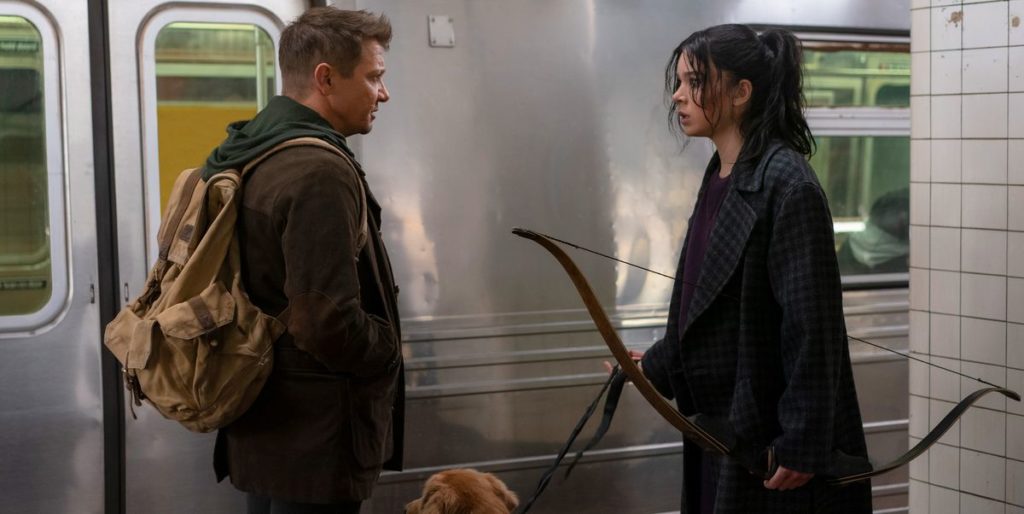 Plot
In 2012, thirteen year old Kate Bishop survives Loki and his Chitauri army in the Battle of New York. Mesmerized by Hawkeye and his exploits, she tells her mother, "I need to protect us. I need a bow and arrow." Nine years later, she is the U.S. Martial Arts champion and, some say, the best archer on the planet. At a charity auction robbery, Kate encounters the Tracksuit Mafia while following the suspicious actions of her mother's fiance, Jack Duquesne. Donning the Ronin suit, Kate catches the eye of Hawkeye, the media, and a whole host of other bad guys. A family Christmas is put "on hold" until Hawkeye attends to business. Now, if Kate would only stay out of his way . . .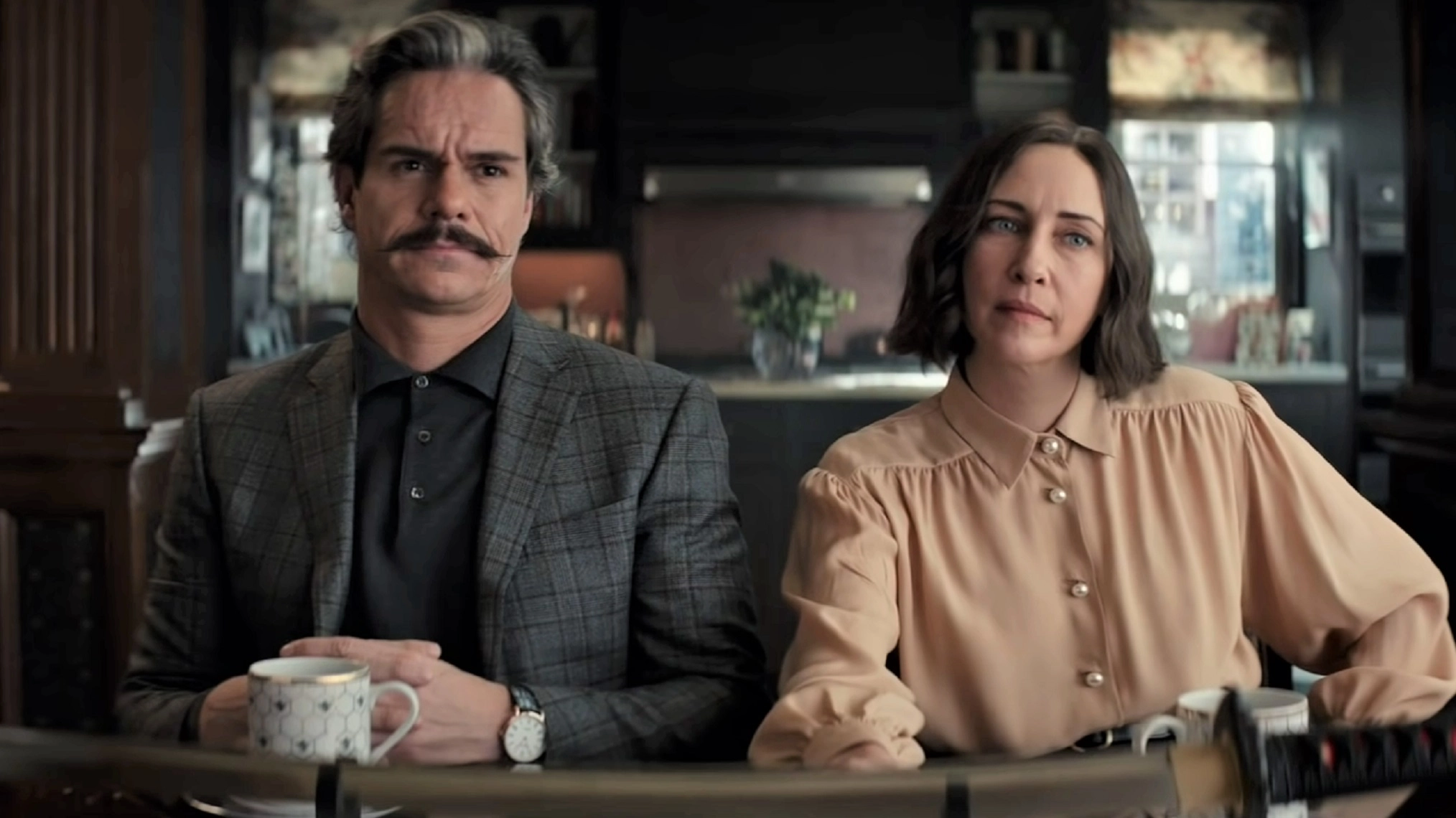 Actors
Jeremy Renner (Wind River, Mayor of Kingstown), at age 50, should have a few more good years as Hawkeye. Still, we must make way for the youth movement. Hailee Steinfeld (Bumblebee, Charlie's Angels, Begin Again), at 24, is the protege, Kate Bishop. They play off each other well. Speaking of the youth movement, expect to see the new Black Widow/Yelena Belova aka Florence Pugh, in the upcoming episodes. Appearing deliciously smarmy is Tony Dalton (Better Call Saul) as the Swordsman/Jack Duquesne.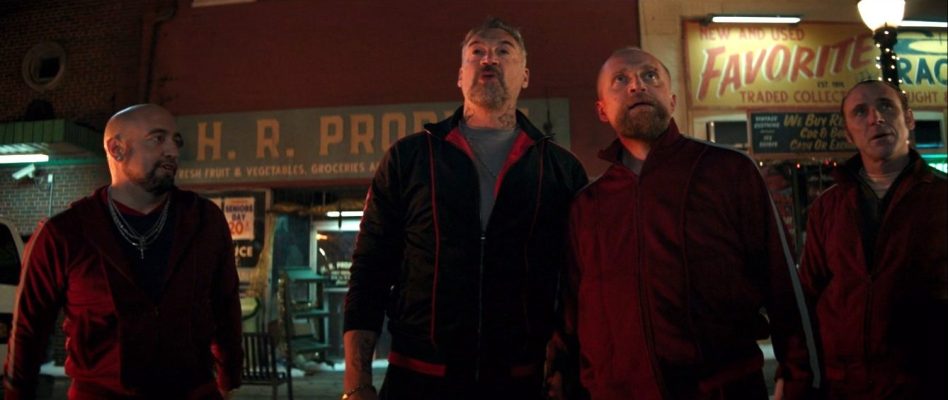 Final Thoughts
Kate has no love for her soon-to-be stepdad. As Jack explains her distrust of him to her mother, he smugly announces that he bought a stepdad book. "Money well spent," Kate sneers back. Unhappy with Kate's continued interference, Hawkeye bemoans "the little girl in a ninja suit who stole my Christmas." Of course, the mismatched pair will ultimately work together to bring Santa to the Barton family and maybe even to the Bishops. Episodes dropped weekly on Wednesdays, I can hardly await the December 22nd finale.
"Steinfeld and Renner are good foils for each other, as Bishop pushes Barton to relax and he tends to her like a fussy aunt." New York Times
"Its low-key vibe is precisely what makes it feel special." Hollywood Reporter
Kate Bishop has a lot to learn, and who better than Clint Barton? Odd couples can be fun and these two are no exception.