Gorgeous women, beautiful clothes, exotic locales, if you liked Charlie's Angels in the 70's, and the follow-up movies, you will like it now. Nothing changes. Much is still a wink and a nod, like Bond, Jane Bond. Except now, there are agencies, Angels, and Bosleys all over the world. That said, it suffers the same criticisms as always, i.e., why must all their encounters include high heels and clothes more befitting a model. Of course, no one says anything when James Bond fights in a tuxedo. Sabina makes her point noting that beautiful women tend to be underestimated, at least by bad guys. Fully aware of its flaws, the fantasy still earns the film 3.5 Gavels with a 60% Rotten Tomatoes rating and an 80% Audience score.
Plot
Elena helped develop Calypso, and energy device with a flaw that can be used to kill without leaving evidence. The Angels are tasked to recover the devices before they get into the wrong hands. Breaking into corporate headquarters with Elena's assistance, they are too late. Tracking leads them to Istanbul where all is not what it seems. Is there a traitor in their midst?
Actors
Kristen Scott (Sabina) and Ella Balinska (Jane) are joined by Naomi Scott (Elena) to form the latest team of Angels. Flash, color, and stunts are the order of the day. Elizabeth Banks and Patrick Stewart are Bosleys, the latter not happy in retirement. Jonathan Tucker is one of the bad guys. He looks so much like Robert Patrick of Terminator 2 fame that they must be related.
Final Thoughts
Elizabeth Banks has come a long way from her days in Wet Hot American Summer. A nice career leads to writing, directing, and producing yet another Charlie's Angels. She set an opening weekend record for a first -time director with Pitch Perfect 2. Banks is not to be underestimated. Still, the script suffers from familiarity. We've seen and heard this before. If you want a globe-trotting jaunt with flair and female empowerment, here's your flick. If you want substance and originality, look elsewhere. Banks sets up a sequel. But, is a projected $10 million take enough to offset a $50 million cost? It will likely need to over-perform. Alert: stick around for some nice cameos at the end.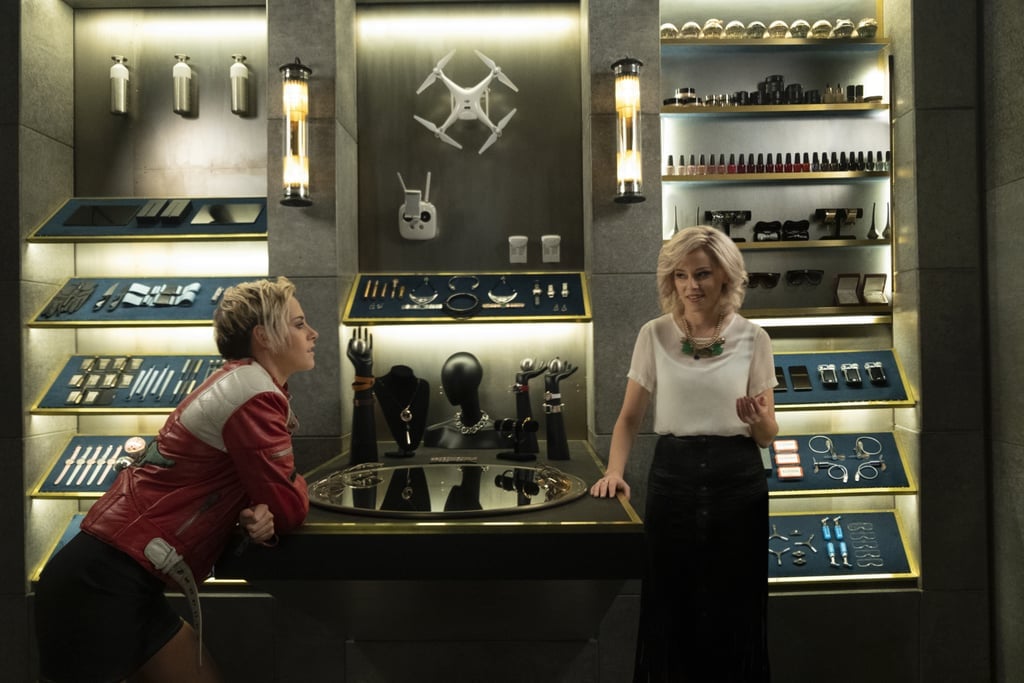 Remember Them?