If you've seen Turn: Washington's Spies, you know about The Culper Ring and The 355. Agent 355 is the code name for a female spy during The American Revolution whose identity is still unclear. Jump nearly 250 years into the future and a group of gals honor her by naming themselves The 355. If only the film was as glorious as the intent. One might say that The 355 is just Charlie's Angels on steroids, but that's a disservice to the latter. The 355 is a solid film, but with absolutely nothing new to say or add to the genre. I recommend you watch this one on a streaming service you've already paid for.
In trying to come up with one scene that I hadn't seen before, I came up empty. Dead boyfriend turns out not to be dead. Check. Ladies in high heels and fancy dresses attend auction to recover lethal device. Check. Agent climbs hotel wall while compatriots blast hole and drop through ceiling. Check. Purportedly a franchise to compete with Mission: Impossible and James Bond, I'm not certain it's yet on par with Charlie's Angels despite better actresses. To date, The 355 underperforms, earning but $17 million on a budget estimated between $40-75 million. The film sets up a sequel but will anyone take the risk? I give the movie 3.0 Gavels and it receives a 25% Rotten Tomatoes rating with a poor 4.8/10 IMDb score.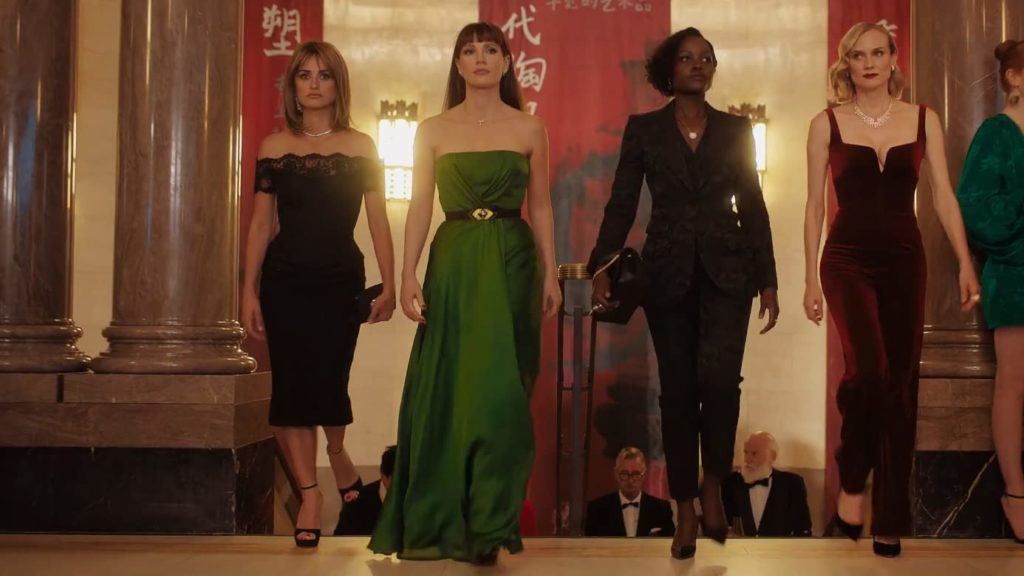 Plot
A drug lord seeks possession of a device that accesses any digital system on Earth. During a raid, a Columbian agent finds the device and seeks to sell it to undercover CIA agents. Unaware, a German agent interferes in the transaction. Tracked to Morocco, the device is finally recovered but a safe house turns out not to be safe. So, it's on to Shanghai and an auction. Beautiful women always can get an invite to the swankiest of affairs. It seems the Chinese also have an interest. Can anyone be trusted?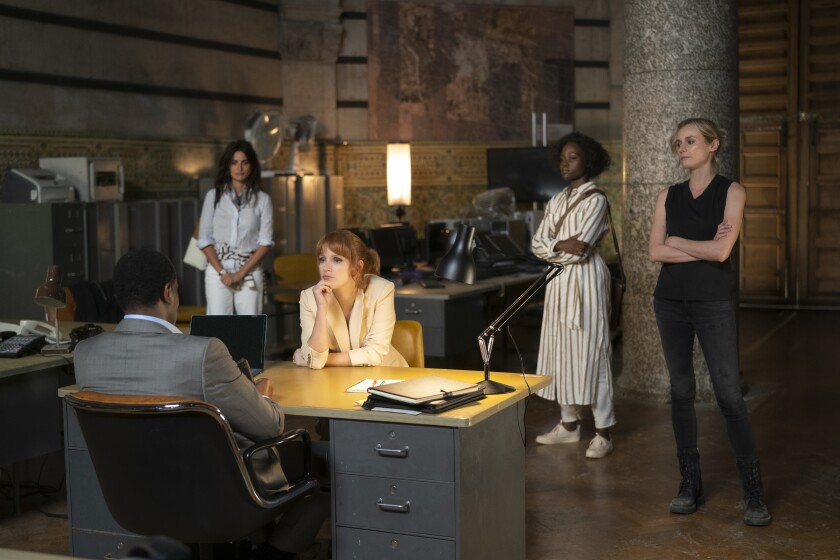 Actors
After Ava, I tried to convince Jessica Chastain that action wasn't really her genre. Her Mace does nothing to change my mind. I loved Diane Kruger in The Bridge. Somehow, her Marie doesn't connect with the audience. Penelope Cruz (Graciela) seems lost as a psychologist who doesn't want to be in the field, or in the film. Fan Bingbing (Lin Mi)seems the only character remotely interesting. You will remember her for being missing for 3 months in China for tax evasion. Reportedly, she was fined $127 million. more than her net worth. No wonder she needs to keep working.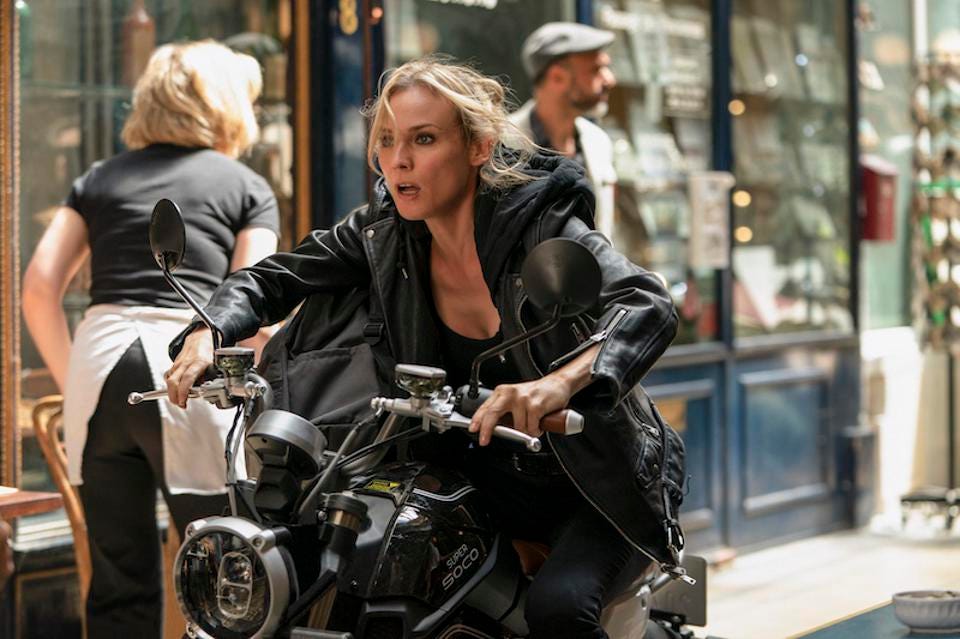 Final Thoughts
Insert the column on Charlie's Angels here. Like The 355, I have little more to add. The writers let our girls down. FYI, Writer/Producer Simon Kinberg was nominated for a Golden Raspberry for Dark Phoenix for Worst Prequel, Re-make, Rip-off, or Sequel. Maybe, there's some carryover.
"Doggedly mediocre actioner The 355 is the cinematic equivalent of gathering together Formula 1's finest drivers and tossing them the keys to a Yugo." Austin Chronicle
'Rarely has a spy thriller so much resembled a pile of ironing." TIME Magazine
Wow! "A pile of ironing." Harsh, but not unfair. Expect this one to be streamed by the end of February.