Similar to the best British detective shows (Unforgotten, Line of Duty, Luther, Prime Suspect), along comes The Chelsea Detective. The good news is that the first of four 1.5 hour independent episodes is free on Amazon Prime. That means the bad news is the remaining three stream on Acorn. Once again, you can get a seven day free trial to binge The Chelsea Detective, then cancel before the $5.99/month charge kicks in. Is it worth it? You will get hooked on partners DI Max Arnold, who lives on a "battered houseboat" on the Thames, and DS Priya Shamsie, an early returnee from maternity leave. This is yet another odd couple, quirks and all, so prevalent in British TV.
For those unfamiliar with London, Belgravia sits adjacent to Buckingham Palace on the southwest, and go a little further to affluent Chelsea. Shamsie makes fun of Max's "smelly houseboat," but the both the boat and the setting on the Thames look pretty good to this untrained eye. Still, the viewer comes for the cases, and The Chelsea Detective provides the usual whodunits. In addition to the quality acting and fine dialogue, the show provides a broader picture into their "private lives" than most shows of this type. I give the first episode 4.0 Gavels and it received an 8.2/10 IMDB score.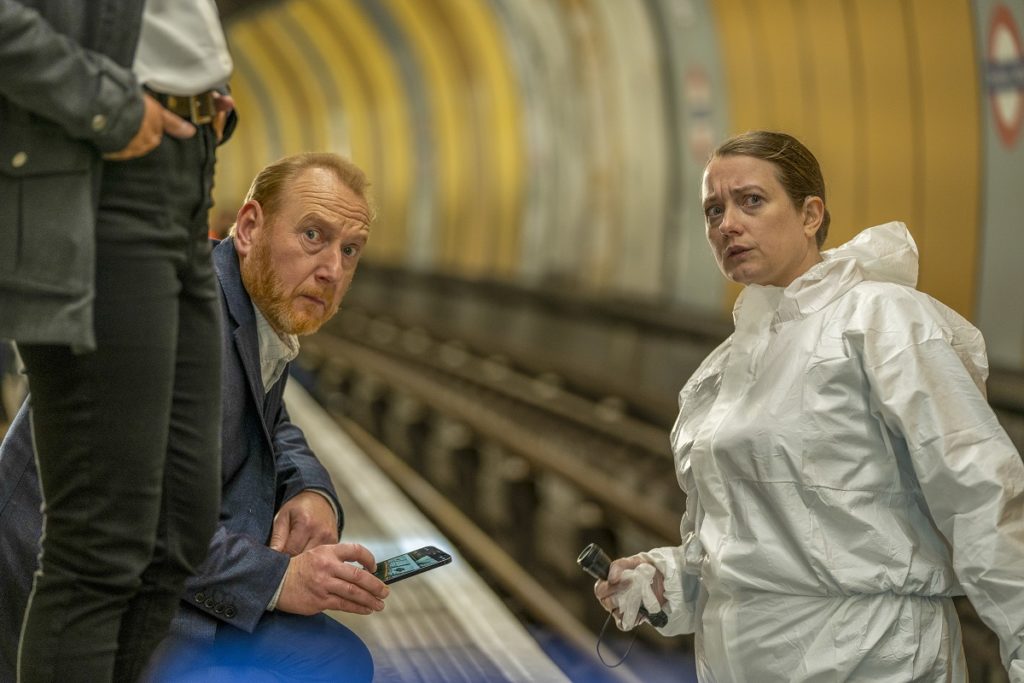 Plot
An agitated Andrew Knightley stumbles into the Underground at South Kensington station and falls, jumps, or is pushed onto the rails in front of an oncoming train. An autopsy highlights drugs and burns. His last words were "the wages of sin is death." CCTV shows a push but no picture to identify a suspect. Max and Priya have plenty of suspects but who wants to kill this stonemason and why?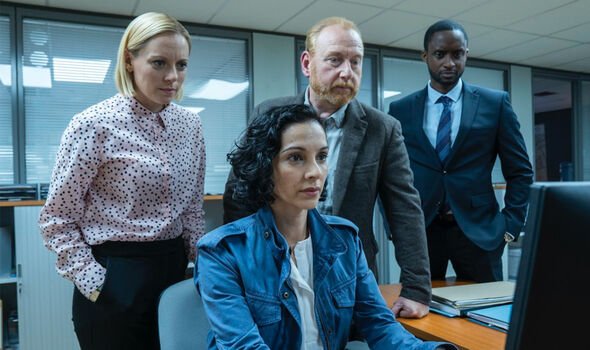 Actors
From movies like Artemis Fowl and 1917, Adrian Scarborough is a familiar face. He's as obsessed with his coffee as he is his cases. Will Max get back together with Astrid? Seen in Luther, Sonita Henry is comfortable as a detective, less so as a mother. Priya presents a striking figure next to the much shorter Max. Max and Pryia have an easy, teasing relationship.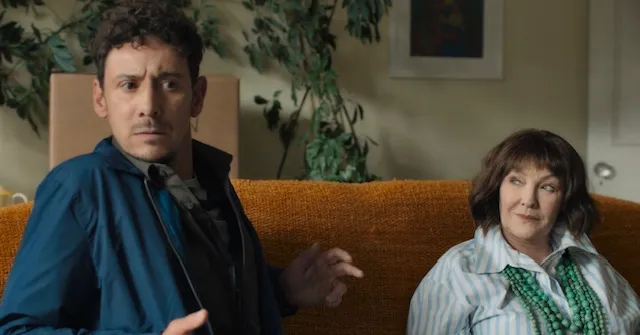 Final Thoughts
Like many an English detective show recently, The Chelsea Detective loves its ubiquitous cameras. From phones to CCTV to computers to spy cameras, no murder can be solved without them. Episode One takes us to a local cemetery so you know there's bound to be a "plot." Sorry, couldn't resist.
"The Chelsea Detective is definitely not some intense, action-filled police drama. It's more of the 'sit with a cup of tea and enjoy' kind of detective show. And Scarborough and Henry make the show a very pleasurable, easy watch." Decider
"Acorn TV is home to some of the most addictive mystery series around, and its latest offering, The Chelsea Detective, is a lot of fun if you're looking for cases with a clear beginning, middle, and end." TV Fanatic
I like the self-containment of each episode. So, if you like the genre, this one is full steam ahead.