For tense, crime drama, you won't do much better than Luther. Is there such a thing as the perfect crime? Alice Morgan, child genius and now seriously disturbed, narcissistic, parent killer, thinks so. Thus far, star investigator DCI John Luther can't prove her guilt. Certain she is smarter than all the cops, Alice decides to mess with Luther's personal and professional life. This dynamic, which normally would last an episode or two, goes on for season after season. While she loves to torment John, Alice will not let anything happen to him. Woe be the criminal or bureaucrat that tries to do him harm. Alice loves the game.
Available on HBO Max, Luther has five seasons ranging from two to six episodes. Each is packed with horrible crimes and more seriously disturbed defendants. The suggestion that the police would not be bothered too much if the defendant ended up dead always hangs in the air. And, that is the hook for John Luther. Henry Madsen kidnapped and killed at least four. John had the opportunity to grab his arm but left him to fall. Madsen now resides in the hospital in a coma. The specter of him awakening haunts Luther. He puts on a good front. "I was sick. Now, I'm better." That sickness cost him his marriage. Life will never again be simple for the troubled John Luther. I give Luther 4.5 Gavels and it receives a 91% Rotten Tomatoes rating and an 8.5/10 IMDb score.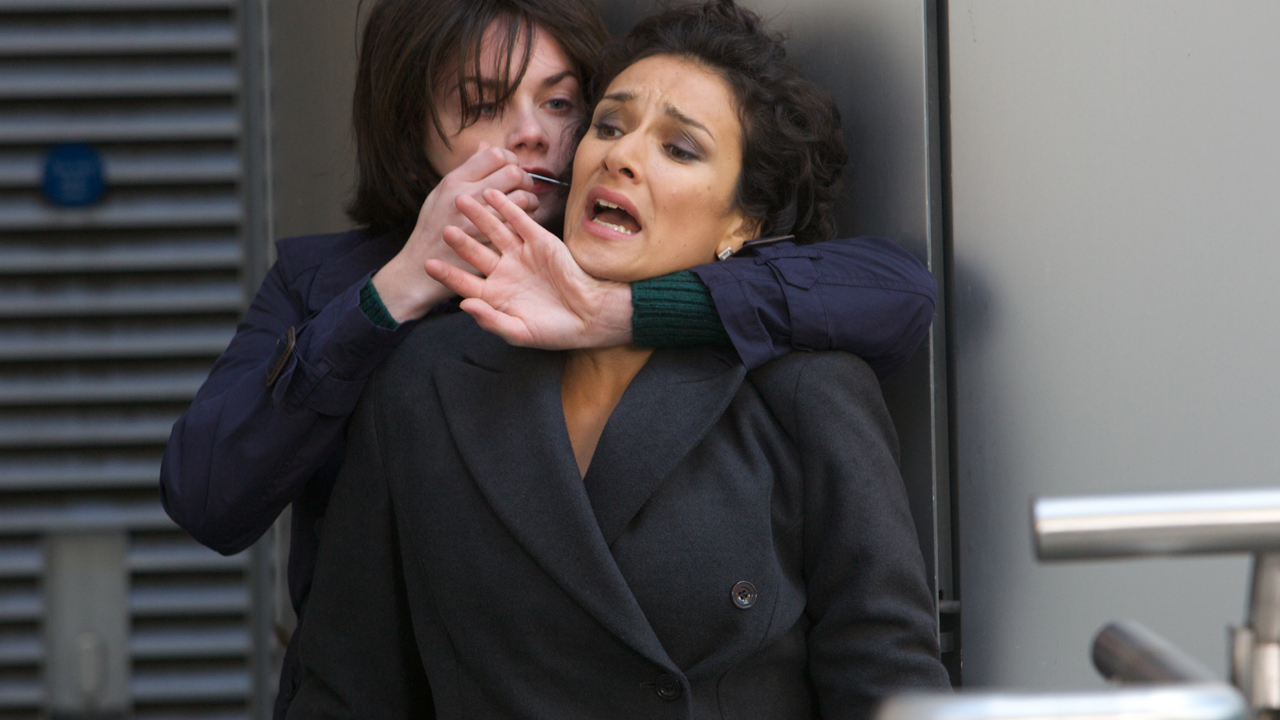 Plot
"Did I hate my parents? Absolutely. Did I kill them? No." That is as close as John Luther will get to arresting Alice Morgan. Zoe Luther now lives with Mark North. Will John and Zoe ever get back together? "The train in your head never stops. You care more about the dead than the living." The prospects seem dim. Unwilling to give up on her best detective, DSU Rose Teller stands by John at the risk of her career. Cop killers and serial killers, except Alice, are no match for John Luther.
Actors
By my count, Idris Elba, Ruth Wilson, and Luther have 34 various award nominations for Best Actor, Best Actress, and Best Series. A Luther movie is in the works. Now is the time to catch up so you have the background. Elba (Concrete Cowboy) is just superb as John. Let's just say that you don't want Alice, played by Ruth Wilson (Mrs. Wilson), stalking you. The quality of the cast continues with Indira Varma (The One and Only Ivan) as Zoe. Even Nicola Walker (Unforgotten, River) has time to guest star.
Final Thoughts
"This weird thing between us has to end," says John to Alice. But, you know it won't. It can't. If, as intended, Luther is part Sherlock Holmes and part Columbo, the fans love it. So much so that the Russian, Koreans and the French copied it. Alice is determined to know "why does he do it? It takes such a toll." Surely, Luther will not start a romantic relationship with a killer?
"Powerful, challenging, ambiguous, surprising, dark, odd, stunning, grisly, disturbing, raw, sexy, taut, intense, captivating." Philadelphia Inquirer
"The two circle each other dangerously, their chemistry both bizarre and addicting." New York Times
There's much to like here. It's definitely not your father's Columbo.