Bill Maher can have his escapism in Godzilla vs Kong, I'll take mine in The One and Only Ivan. Somehow, I missed this last August, but this is a wonderful little Disney+ film for kids of all ages. The real Ivan was born in 1962, saved from poachers, and brought to America. From age three, he spent the next 27 years on display inside a Tacoma, Washington shopping mall. There, Ivan learned to paint. A 1991 documentary "The Urban Guerilla" started the "Free Ivan" movement. After a three year battle, Ivan finally touched grass at Zoo Atlanta where he lived out the last eighteen years of his life. His story inspired the children's award winning book The One and Only Ivan in 2012. And, now we get the film.
Kindly animals, cute kid, wise-cracking dog, joke-telling baby elephant and chicken, what more could you want? You may never see a more empathetic gorilla than Sam Rockwell (Fosse/Verdon) as Ivan. Add crazy Danny DeVito (Dumbo) as his best friend, a dog who sleeps on Ivan's chest, much to the annoyance of the ringmaster, played by Bryan Cranston (Sneaky Pete). Do "humans want to see an angry gorilla?" Or, do they want to see them socialize with other gorillas in a freer setting? Is The One and Only Ivan "The Artistic Ape from Exit Eight" and /or "The Primate Picasso?" You might be surprised by this 95 minute gem. I give the movie 4.0 Gavels but the critics and audience are less generous with a 70% Rotten Tomatoes rating and 6.6/10 IMDb score.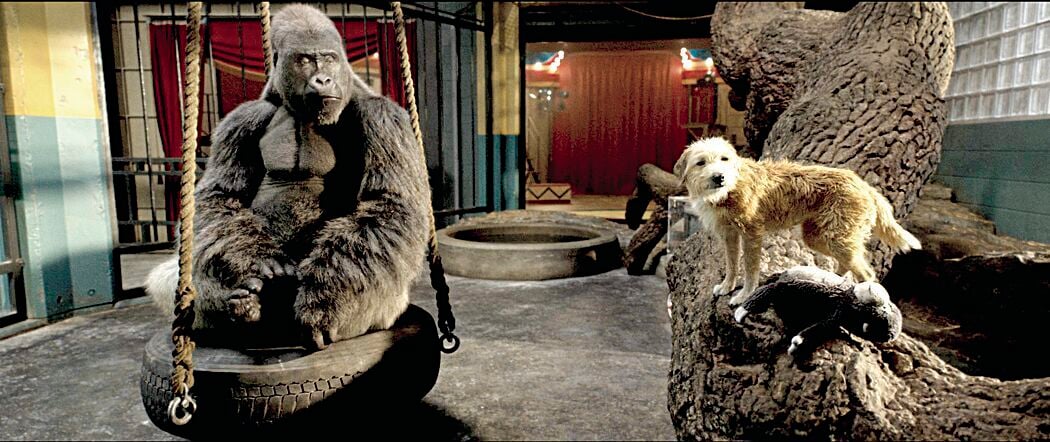 Plot
After 20 years of being the main draw at the mall, Ivan is no longer packing them in. Mack knows he needs something new and exciting. That package comes in the form of baby elephant, Ruby. Her mentor, Stella, makes Ivan promise to free Ruby from the mall life. Somewhat put out by the lack of attention, Ivan learns to express himself through crayons given to him by Julia. Now, just how can he make the escape and what will be the consequences? Are all humans bad?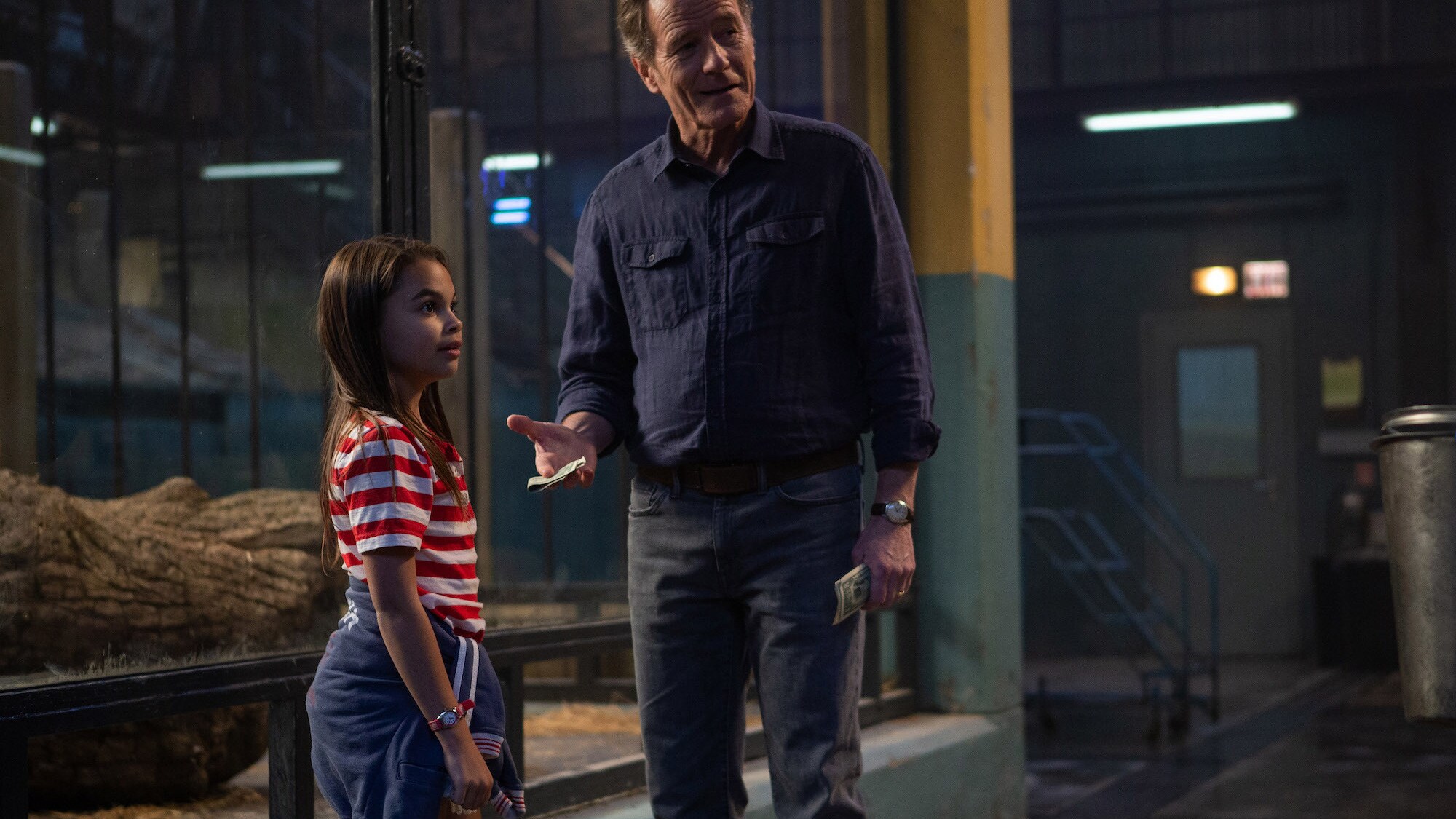 Actors
No novice, the cute kid, Julia, is Ariana Greenblatt a veteran of Avengers: Infinity War and A Bad Mom's Christmas. Other voices of note are Angelina Jolie (elephant) and Helen Mirren (poodle).
Final Thoughts
"How do you know an elephant has been in your refrigerator? You'll see footprints in the butter." Sure, it's corny and you'll love every minute of it! Ivan's almost long-forgotten past known as Mud with sister Tag will surely pull at the strings of your heart. And, we all know about art therapy. "I can draw things the way I want them to be, and if I draw them well enough, maybe it'll come true."
"Whether you think of yourself as a marshmallow or believe you have a heart of steel, there's a strong probability that The One and Only Ivan is going to make you cry… or well up, at least." Salon.com
"…the visuals are truly impressive and the story has an uplifting arc, and oh do these actors have fun hamming it up." Chicago Sun-Times
Whether looking for something for the kids or just want a feel-good film, The One and Only Ivan may not be the one and only, but it certainly will do the job.