A few years back, I happened upon Prime Suspect: Tennison (aka Prime Suspect 1973). That prequel found 22 year-old Jane Tennison as a brand new constable with the Metropolitan Police Service, wanted by no one. Vaguely aware that the original Prime Suspect starred Helen Mirren thirty years ago, I didn't chase it down, until now. Eighteen years after entering the police force, Jane is the first female Detective Chief Inspector in the homicide division, again wanted by no one. What do I think? Very surprised that a series holds up so well over that length of time, I give the series the first 4.5 Gavel rating of 2021.
In 1991, Jane convinces "the boys" that she can smoke, drink, swear, and solve murder cases. Of course, nothing happens without a smidgen of sexism. By my count, Prime Suspect garners 15 Emmy nominations over seven seasons, winning seven times, including Outstanding Miniseries and Best Actress. Did you like Kyra Sedgwick and The Closer? Many suggest that show is an "Americanization" of Prime Suspect. In any case, this is a series loved by its audience, indicated by an excellent 8.4/10 IMDb rating.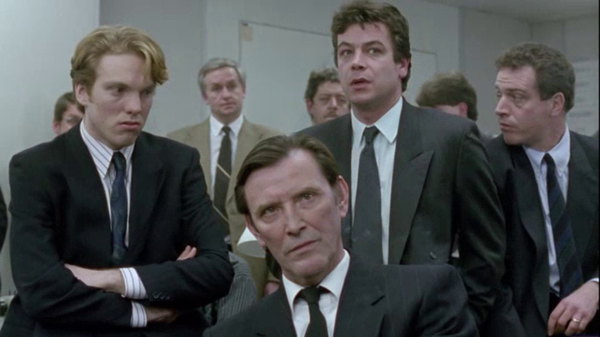 Plot
DCI Tennison is the on-duty homicide officer on call the night the cops find Della Mornay, prostitute, bound and beaten. Rather than call her, DCI John Shefferd gets the assignment. A test of a blood sample leads to the quick incarceration of George Marlowe, the prime suspect. Shefferd cuts corners to get enough evidence for a formal arrest, but shockingly dies before it happens. Tennison demands to replace Shefferd, over objection of his partner and team. Overruled, Tennison now faces a deadline to arrest or release. What she finds upsets lots of folks, both in and out of the department.
Actors
Like Glenda Jackson in Elizabeth Is Missing, Helen Mirren (Hobbs and Shaw) also possesses the Triple Crown of Acting, an Oscar, an Emmy and a Tony. Clearly, her Jane Tennison is a 1991 groundbreaker. Tom Wilkinson (Belgravia) plays her live-in boyfriend in episode one, unable to comprehend her "knackered" demeanor and unwillingness to put his career before hers. Boyfriends like him tend not to last long, no big spoiler.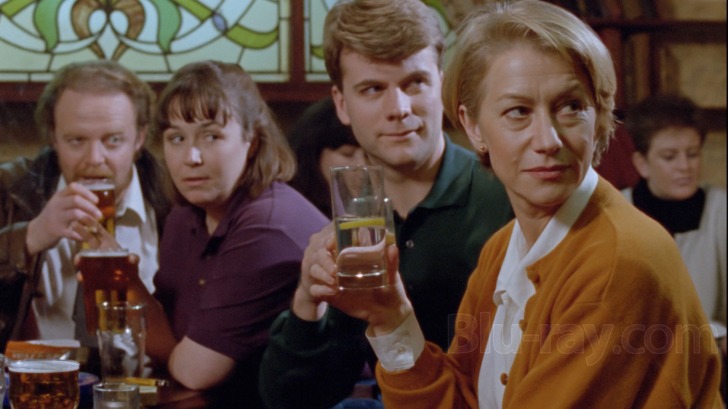 Final Thoughts
The brass give Jane Tennison just enough rope to hang herself. If she succeeds fine, but her boss, Detective Superintendent Michael Kernan, prefers that she fail. Winning over the Incident Room is as important as solving the murder. The Prime Suspect nearly convinces all that he is a victim of Tennison harassment.
On the money, The New York Times notes "as the investigation expands, the horror of the crimes, and the fragility of urban life, becomes ever more palpable… Miss Mirren's Tennison is a powerhouse performance." The Guardian rightfully crows "bleak, brutal and beautifully rendered, this was British crime drama at its absolute best." Generally, each season is two episodes 100 minutes each. Prime Suspect delivers!