In case you've forgotten about the series, Unforgotten 4 reminds the viewer of the quality of Masterpiece. Together with Professor T, Sunday night is as good as it gets. If I haven't yet convinced you, it's not for lack of trying. Masterfully constructed, the first episode of Unforgotten 4 weaves four seemingly disparate characters into one huge reveal. A headless, handless body, frozen for thirty years, found in a scrap metal facility, is a mystery not to be missed. Although Unforgotten 4 sounds like it takes place in the Old West, Matthew Walsh is found in the London Bourough of Haringuey. Quickly, the scenes lead us to Buxton Park, Cambridge, Rochester, Kent and beyond. So many characters, so little time.
Unforgotten 4 takes place some months after Season 3. DCI Cassie Stuart wants to retire. Twenty-nine years and nine months on the job have taken its toll. Despite time on sick leave following a breakdown of sorts, the bureaucracy will not grant her full retirement. She's "forced' to go back to her job for three more months. She pledges that she will "not get too involved." Her team is already in the very early stages of investigating the death of Walsh. The "connection" of the four suspects will certainly require her to dig deep into her already spent reserves. Best of all for the viewer, you get this six-part series on PBS. There's no extra cost for a streaming service. I give Unforgotten 4 4.5 Gavels and it receives a 91% Rotten Tomatoes rating with an 8.3/10 IMDb score.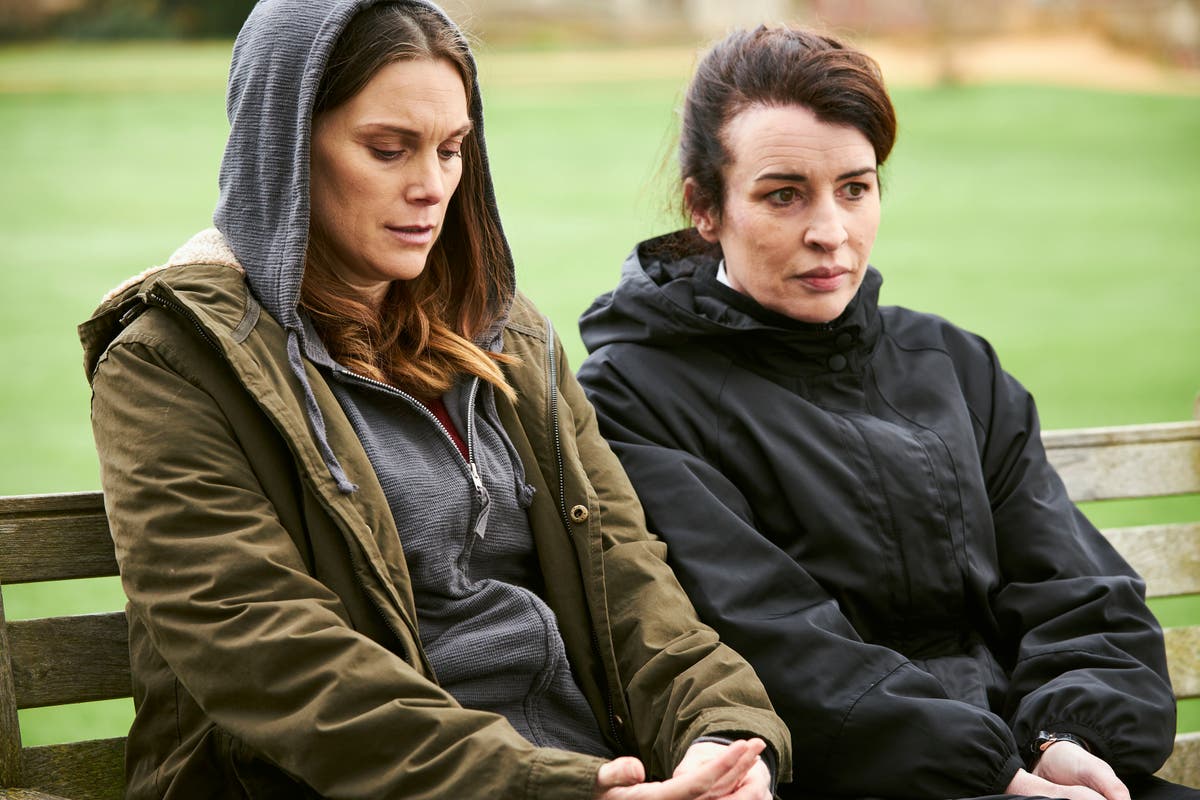 Plot
DI Sunny Khan and partner, DC Fran Lingley, arrive at the scrapyard to learn of post-mortem mutilation done to obscure identification. A tattoo is the only lead. The freezer traces back to Robert Fogerty, dead only two weeks. Why would he keep a body frozen for thirty years? Fogerty's only criminal record is a DUI March 30, 1990. Coincidentally, that is the same night Walsh went missing. The plot thickens. Or, as every detective on every crime show says, "I don't believe in coincidences."
Actors
Please remember the name of Nicola Walker. You've seen her excel in shows like Last Tango in Halifax, River, Collateral, and The Split. In football parlance, Urban Meyer would call her elite. Her Cassie Stuart is an indelible character. Sanjeev Bhaskar (Paddington 2, Yesterday) plays colleague Sunny Khan. A man of many talents, Bhaskar is currently the Chancellor of the University of Sussex.
Final Thoughts
After but one episode, is it too early for the superlatives? Maybe, but the track record of Unforgotten 4 shows a 100% Rotten Tomatoes rating for Seasons Two and Three. There's nothing to suggest a drop-off in performance. At the end of episode one, hang around for some post-production comments of the stars and director. As for me, this is the first time I've heard the phrase "passing out celebration." It's not what it sounds like.
"It is even more compelling than the three British Academy of Film and Television Arts Award- winning seasons that preceded it because of the complicated issues, heightened tensions, stress and emotional pain in Stuart's personal life." Baltimore Sun
"You root for things to work out for the best – even as you dread they won't." NPR
Stay tuned. The review of Professor T will follow shortly! Set your TV to record these fine two shows.