Although War Week is officially over, The Split presents a "war" of a different type, i.e., divorce. Set In London, Senior Partner Hannah Stern describes divorce as "redrawing the boundaries, emotionally, psychologically and economically." The six-part Season One on Hulu pits Hannah and the upscale Noble & Hale Law firm against her former family firm run by her mother, Ruth Defoe, alongside sister, Nina Defoe. Mother is one tenacious litigator, not afraid to bend the rules.
The Split is not afraid to shy away from controversy as a wealthy client hides assets, a famous soccer player plays hardball with a pre-nup, and another threatens embryos. Further, it seems the whole of London gets exposed when an extramarital dating site gets hacked and leaked. Mixed up in all the legal battles are the family grievances built up over the years. Overall, it's a nice soap opera, well acted and conceived. I give The Split 4.0 Gavels and it receives a 75% Rotten Tomatoes rating with a strong 7.6/10 IMDb score.
Plot
Upset that her mother refuses to release the reins at the Defoe Law Firm, Hannah joins Noble & Hale. Millionaire Davey McKenzie brings his wife to Hannah's office to advise her of a pending divorce. When Hannah urges Davey to have some compassion, he bolts to Ruth Defoe. In a strange twist, Goldie McKenzie decides Hannah is the solicitor for her. Let the battle begin . . . Did I mention that Hannah's former lover is a lawyer at Noble & Hale? Certainly, the family chit-chat at her sister's (Rose) upcoming wedding will be interesting.
Actors
A decorated actress, hopefully you've enjoyed the talents of Nicola Walker in such work as Unforgotten or River. As Hannah, she is the one who cleans up others' messes. A veteran of Brassed Off and DCI Banks, Stephen Tomkinson is the cheating husband, Davey McKenzie. Nina, the promiscuous one, is played by Annabel Scholey, also seen in Medici: Masters of Florence.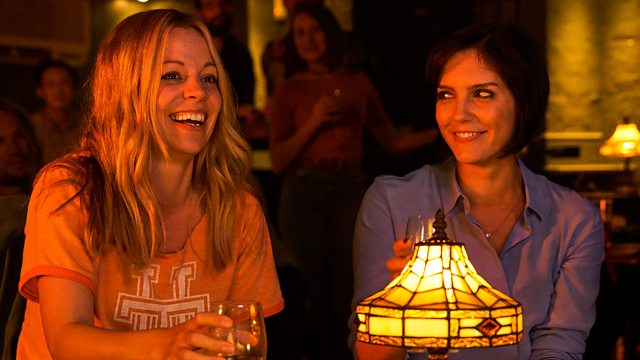 Final Thoughts
The second season, released just this year, features the newly merged firm of Noble Hale Defoe. If you can't beat'em, join 'em. The moral of the dating website episode was "the best affairs are the ones you never had." The New Statesman writes "the longer I watched, the more compelling I found it. What a relief to be presented with a drama in which women are allowed to enjoy their work, and even to be wildly good at it, without their private lives also being offered up as a total failure." The Scotland Herald notes "The Split is Ally McBeal meets Little Women by way of Doctor Foster: unbelievable but very moreish." (I note that I looked up the definition of the word "moreish.") Once again, I say, that's pretty good company.