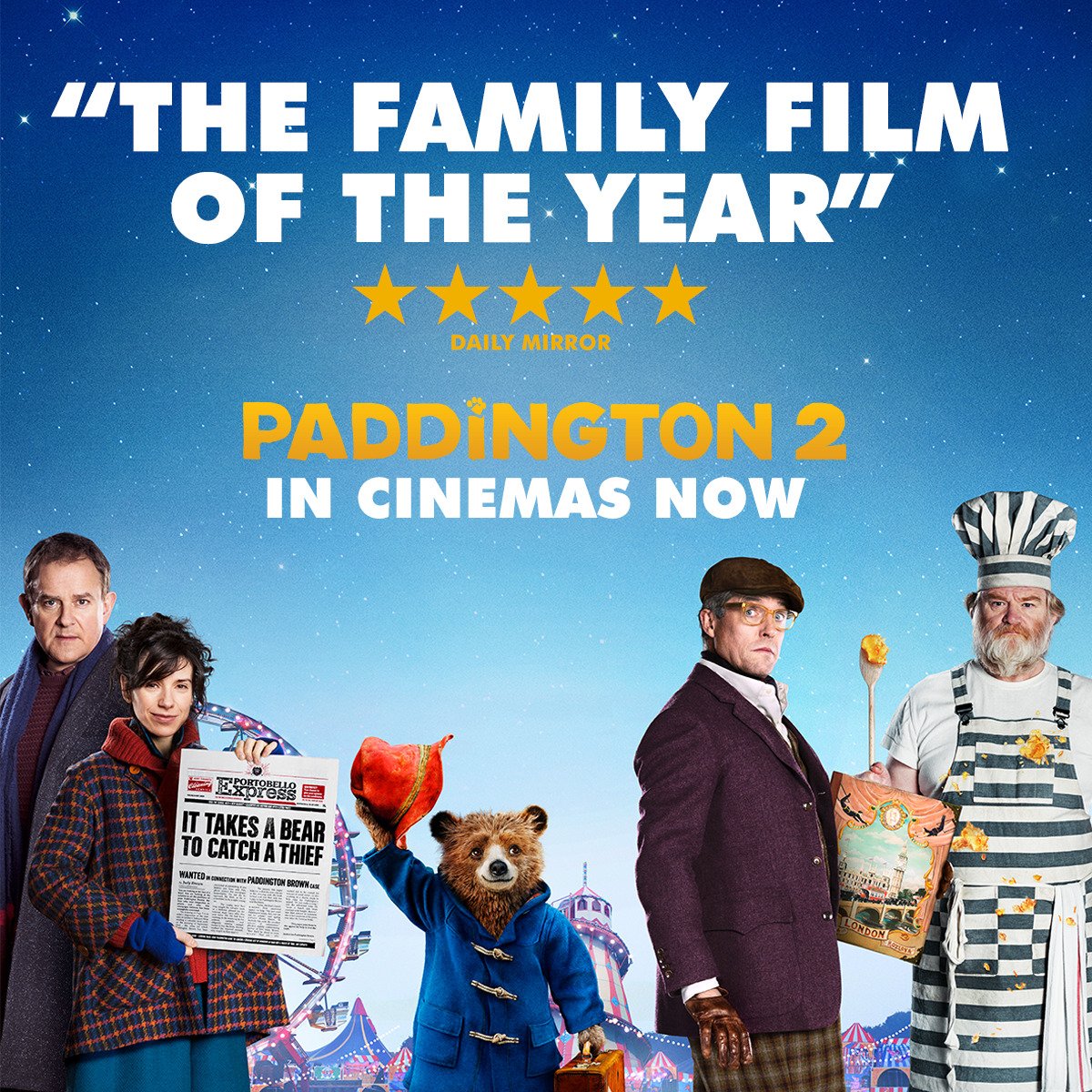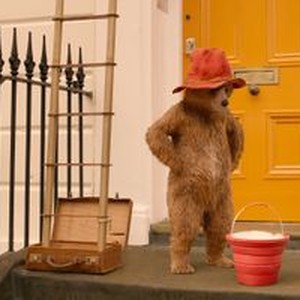 Clever. Delightful. Not just for kids. Paddington 2 delivers as a family fun film. Hopefully, you saw the first Paddington; if not, I recommend that you check it out. It was a wonderful surprise and this is a gift franchise that keeps on giving. The stories have depth of emotion and wonderful characters. This is not Winnie the Pooh. Paddington is just such a sweet bear trying to figure out the world; in his world, that is London. And London provides a great stage for this unique figure. It provides us with some respite from this crazy world.
Paddington lives with the Brown family and makes friends wherever he goes. But he misses his Aunt Lucy and wants the perfect birthday gift to send her. Since she always wanted to visit London, Paddington finds a pop-up book with sights of London. Paddington must get a job so he can afford this thoughtful gift. But before he can earn enough money, the book is stolen by Phoenix Buchanan, an actor who stars in dog commercials. Paddington tries to stop the theft but is mistakenly convicted. Sent to prison, Paddington meets all sorts of wacky inmates. Will the Brown family be able to exonerate Paddington? Will Paddington survive prison? Why did Phoenix steal the book?
Hugh Bonneville and Sally Hawkins are Mr. and Mrs. Brown, perfect parents. Sally Hawkin's particular skill in The Shape of Water comes into play again in this movie. No, no more hints from me. Brendan Gleeson is another great Irish actor who steals half the movie as Nuckles McGinty, an inmate that no one dares cross. Hugh Grant is Phoenix and gets to mug around as several different characters. You will certainly recognize Jim Broadbent as the shop owner and Michael Gambon's voice as Paddington's uncle.
Take a kid to see this movie even if you have to borrow one. They will love it, just make sure you return him/her. Seriously, it is not necessary to have seen Paddington to enjoy or follow this sequel. It is not necessary to sit next to someone under 10. Older folks will find Paddington 2 adorable, too. If that still isn't enough to get you off the couch, get out your pencils and add this one to you list. This one will put a smile on your face and in your heart.