In the review of Memory on April 30th, I directed your attention to the trailer of The Duke. Not only does it grab your attention, the film's Rotten Tomatoes rating now sits at a near perfect 97%. So, rather than wait another week or more until The Duke hits the major theaters, I tracked it down at The Mariemont Theatre. Was it worth it? Various critics claim the movie will "steal your heart." That it will, especially once the trial begins. Could a sixty year old man actually pull off a major heist at the National Gallery in London? In 1962, James Bond thought Dr. No did it.
Although The Duke compacts the story of Kempton Bunton, the LA Times writes that the film is mostly true. In fact, much of the hilarious dialogue is taken from court transcripts. Until cable, and later streaming services, we Americans got our TV free, suffering those darn commercials. The Brits, not so lucky. Can you imagine the TV police surveilling your house to demand a TV licensing fee? Horrors. Mr. Bunton thought TV should be free for pensioners and the like. Fervid in those beliefs, he went to jail even though he could afford the fee. So, once in possession of Goya's portrait of the Duke of Wellington, why not try a little leverage? I give The Duke 4.0 Gavels and it garners a 6.9/10 IMDb score.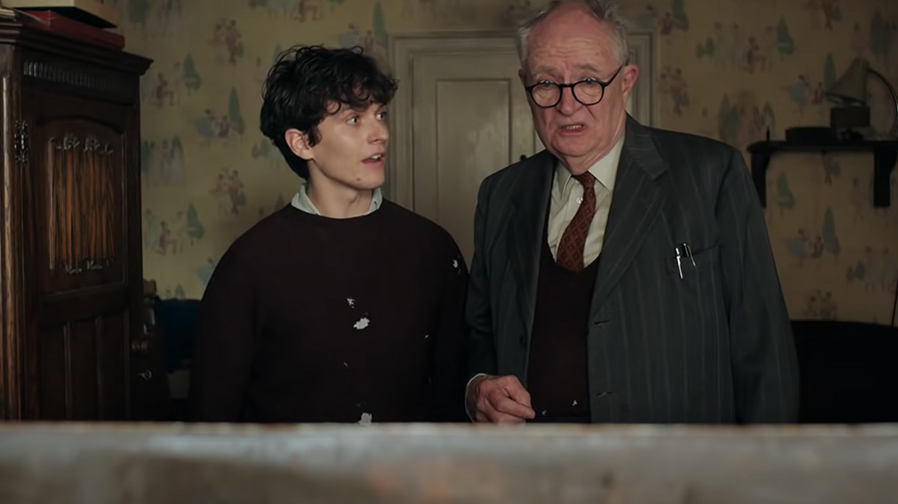 Plot
If the government can pay 140,000 pounds (well over $3,000,000 in today's money), why can't it afford to grant free TV to those in need? Kempton Bunton could see the injustice. Surely, others could, too. Hiding the painting in an upstairs bedroom, how long can Bunton keep the secret from wife, Dorothy? When a snitch tries to blackmail him, Bunton decides he must come clean, even though a ten-year sentence is likely. Barrister Jeremy Hutchinson doesn't sugarcoat the probable result. As the judge advises the jury, if Bunton goes unpunished, then all museums will be at risk.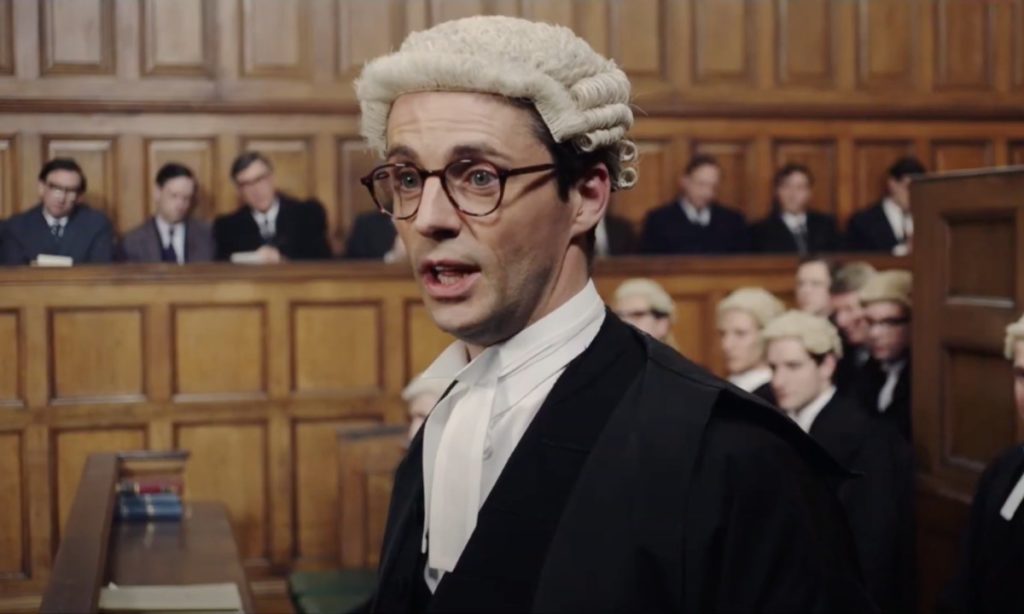 Actors
That Jim Broadbent (Paddington 2) and Helen Mirren (F9: The Fast Saga) are national treasures in Britain is no secret. His best known film, Notting Hill back in 1999, it is a testament to the quality of writing that director Roger Michell was able to secure their services as Kempton and Dorothy Bunton. Not many could be as sincerely outrageous as Broadbent nor genuinely put upon as Mirren. Talking about lawn mowers, Matthew Goode (The Offer), as Jeremy Hutchinson, speaks a language that everyone understands.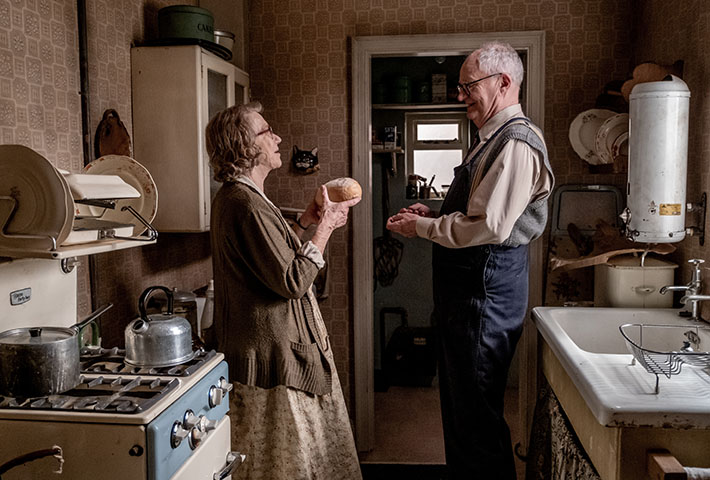 Final Thoughts
Hidden from the public for nearly 50 years, the Director of Public Prosecutions had good reason not to seek a second trial in the theft of The Duke. That falls under fool me once, shame on you. Fool me twice, shame on me. Everything about this film screams small indie movie. Yet, it delivers the biggest of heartfelt moments.
"With his apologetic lankiness and his look of befuddled alarm, Broadbent is a joy as the idealistic amateur playwright Kempton Bunton." New Statesman
"Bring your mum and your gran (or anyone's gran if yours is not available) preferably to a matinee, and you'll have a delightful time and be home, whistling cheerfully, in time for tea." The Playlist
Mark this one down on your to-do list. Be advised, though, you may be tempted to watch it a second time.