Three years after F8 (The Fate of the Furious), I could cut and paste nearly all of my review for F9: The Fast Saga. If The Ohio State University is able to trademark "The," shouldn't The Fast and Furious franchise be able to trademark "family?" In a 145 minute film, I lost count after it was used the fortieth time. The dialogue is stilted, the acting is wooden, and the laws of physics never, never, never apply. Still, with non-stop action, the viewer gets a $200 million budget film that's already made $292 million despite just opening in the U.S. The Vin Diesel train continues to roar.
Isn't the name Vin Diesel perfect for a franchise about souped-up vehicles. Who would go to these movies if his name was, say, Mark Sinclair? The primary foil in F9 is Jakob Toretto, Dominic's younger brother played by John Cena (Bumblebee). You will remember the controversy he caused by daring to say that Taiwan was a country. (Note: His apology must have worked. F9 opened in China to its second highest numbers in franchise history.)
First, Cena does much better as a nice guy in a comedic role than as a bad dude. That said, to be a Toretto, you need only set your jaw, grind your teeth, and do lots of glaring. Even Letty (Michelle Rodriguez), now married to Dom, possesses the same family traits, not to mention sister Mia (Jordana Brewster). Don't be messin' with the Toretto family! I give F9 4.0 Gavels and it receives a 62% Rotten Tomatoes rating. The Audience score is 84% but the IMDb score is a much lower than expected 5.3/10. Did the Russians hack the IMDb website?
Plot
Dominic and Letty live off the grid until they learn that Cipher, killer of Dominic's child's mother, is once again on the loose. Years earlier, Dominic banished brother Jakob from the family. Now, he learns that Jakob, master thief and assassin, is behind her escape. Jakob needs Cipher in his attempt to acquire the Aries device and control the world's weapons systems. Finding them takes Dominic and his team from Mexico to Tokyo, London to Edinburgh, and places literally out of this world. Old family feuds rule the day!
Actors
Ludacris, Tyrese Gibson, and Nathalie Emmanuel round out Dom's team and provide comic relief. For those long-time followers of the franchise, F9 brings back many of the former characters to help thwart Jakob and Cipher. Charlize Theron reprises her role as Cipher, looking as fine and dastardly as ever. Fans of NCIS: New Orleans won't want to miss Lucas Black as one of the crazy inventors of the rocket car. No longer Special Agent Christopher LaSalle, he is now Sean Boswell.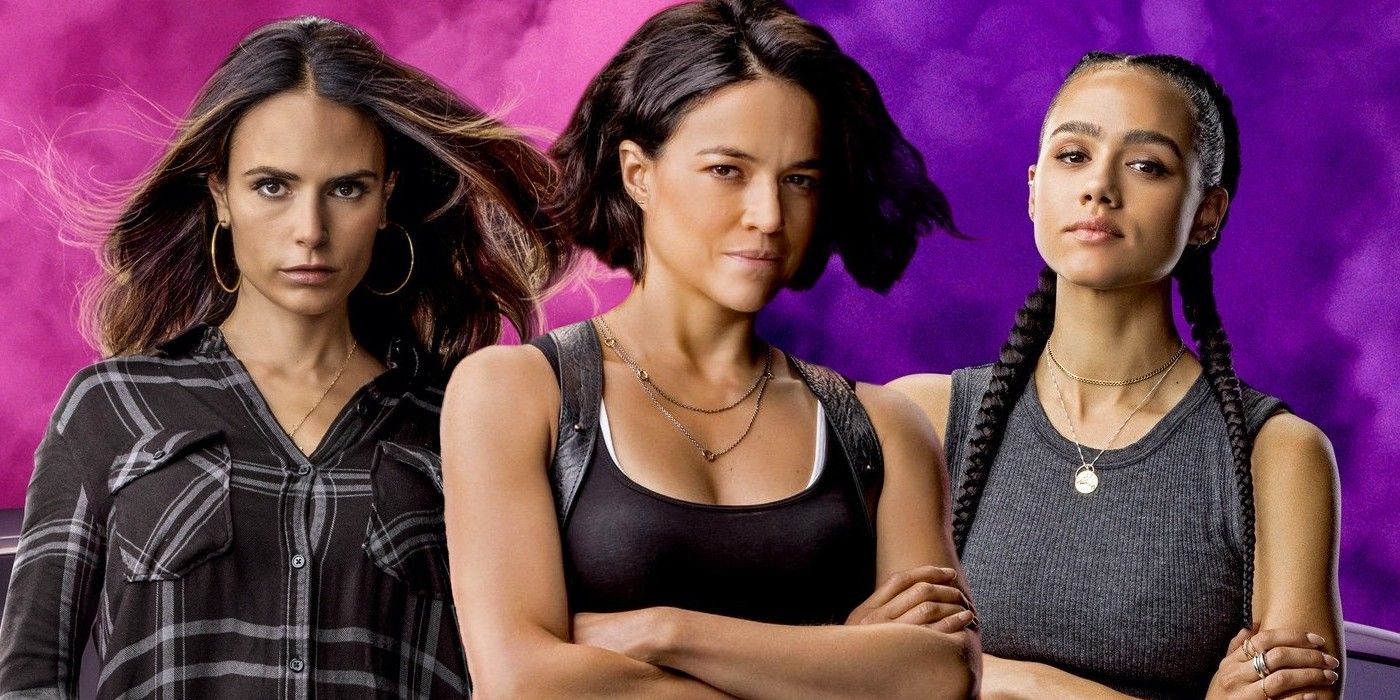 Final Thoughts
"Superheroes and Soap Opera Soaked in Gasoline and Testosterone, and It Still Works" screams the title to the review of F9 by The Wrap. "These films demand that you just roll with the cockamamie plots, and in return, Justin Lin will craft a breathtaking melee of automotive destruction that plays like Wile E. Coyote and M.C. Escher competing in the Cannonball Run." It's hard to come up with a better description than that.
"There are certainly better movies in the world, including better Fast and Furious movies, but this one is not a bad reminder of what movies are for." New York Times
"It plays like a Mission: Impossible film written by some eight-year-old boys on a Haribo spree, and by now, fans of the brand couldn't possibly hope for anything else." The Daily Telegraph (UK)
F9 is just pure, unadulterated, absolutely glorious nonsense solely for the purpose of entertainment. Isn't that why we go to movies? If you are looking to discover the meaning of life, look elsewhere. Then again, "family" is not a bad place to start looking. Maybe Dom is on to something here. Reportedly, Fast and Furious will conclude after F10 and F11. Then, more spin-offs?