While critics tend not to mind if Hollywood manipulates political history, beware if it touches their sacred cow, as in The Offer. The making of The Godfather is so much fun, and darn near unbelievable, that exaggerations are wholly warranted. Based upon the recollections of producer Al Ruddy, the ten-part series appears Thursdays through June 16 on Paramount+. Like 1883 and Yellowstone, The Offer will be your next binge watch. We know the finished project as a classic, but its origin is so improbable that, through three episodes, it should never have gotten off the ground, especially if Frank Sinatra got his way.
Victory has a thousand fathers, but defeat is an orphan. Does Ruddy amplify his importance in The Offer? Probably, but who wouldn't some fifty years after The Godfather made over $250 million on a $6 million budget? Paramount, at the time a struggling studio, turned down a $1 million offer from Warner Bros, for the rights to the film. Gulf and Western, owners of Paramount, demand a return on investment, sending accountants to keep a watchful eye on the cost of productions. Besides Sinatra, politicians and Italian-Americans believe Mario Puzo's book to be a slam upon their heritage. Marlon Brando is too mercurial and too expensive, Francis Ford Coppola too risky. The Offer is not without flaws, but still gets 4.5 Gavels, a miserly 43% Rotten Tomatoes rating with a fine 8.3/10 IMDb score. The very early audience score sits at 96%.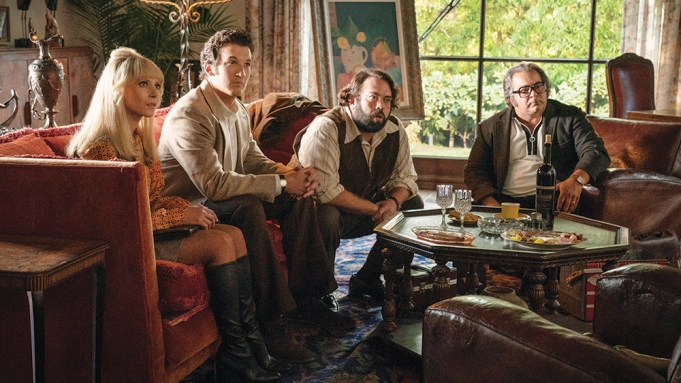 Plot
A writer deeply in debt, his agent tells Mario Puzo to write what he knows. "I spent my childhood hiding from those monsters." Paramount purchases the early first option of The Godfather for $15,000. The book spends the next year as Number One on the NYT bestseller's list. Al Ruddy hates his job as a computer programmer for The Rand Corporation. He pitches a silly idea to CBS, a comedy about prisoners in a Nazi prison camp run by Col. Klink and Sgt. Schultz which becomes Hogan's Heroes. Not satisfied with TV, Ruddy weasels his way into the office of Robert Evans, head of Paramount Studios. Ruddy's first production brings in a Robert Redford film cheaply, so he's a natural choice of the bean-counters for The Godfather. A shotgun blast warning from the East Coast Mafia awaits him.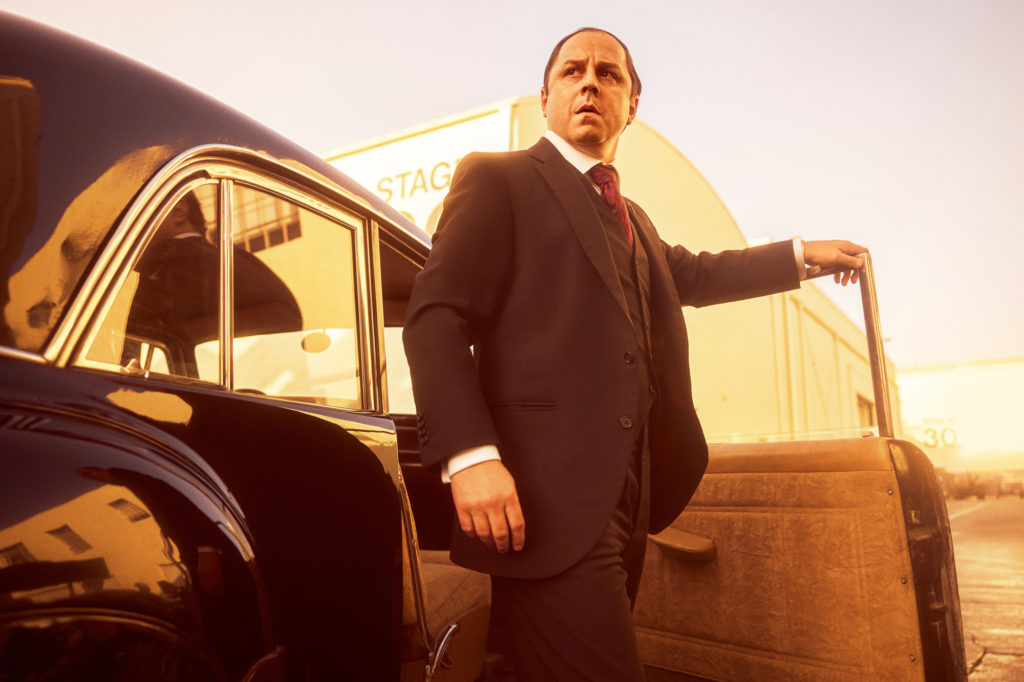 Actors
If Miles Teller (Top Gun: Maverick) seems young to play Al Ruddy, he's not that much younger than Ruddy's early-forties producing The Godfather. Matthew Goode (The King's Man) hams it up as Robert Evans, a man who loves the good life and always one-step ahead of the corporate big-wigs at Gulf and Western. Although only credited as a secretary, Juno Temple (Ted Lasso) is more of a muse for Ruddy. All in all, given the number of familiar characters, this is a great ensemble cast.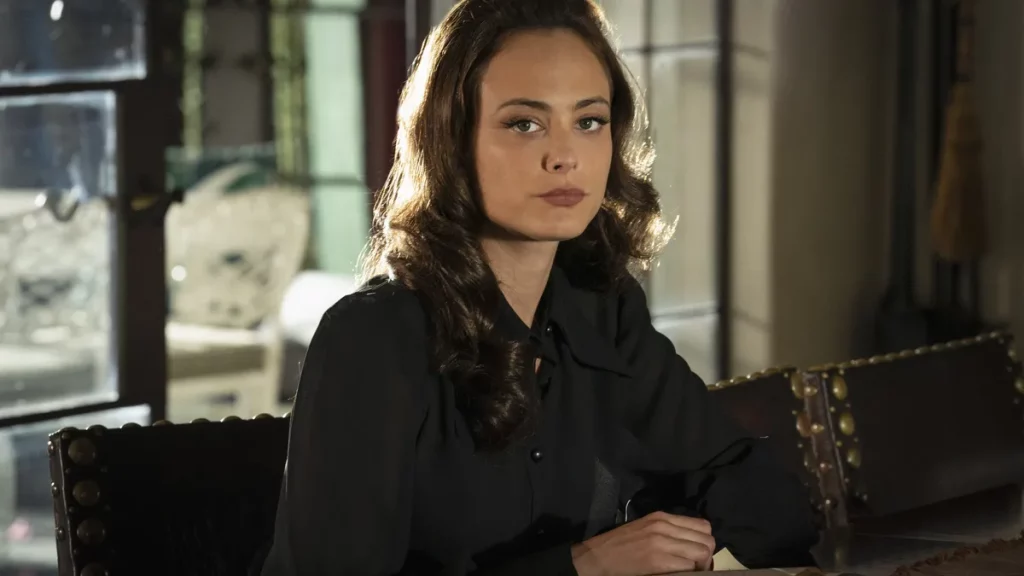 Final Thoughts
The unwritten rule of Hollywood is to never hire the author to be the screenwriter. In The Offer, hiring Puzo works, and it doesn't. Still the camaraderie between Puzo and Coppola makes extraordinaryTV viewing. Who knew Joe Columbo (Giovanni Ribisi) cared so much about image of the Mafia? He's both funny and feared. Gangsters, artists, corporate executives, and lovers, The Offer has lots of moving parts for Ruddy to juggle. It's a heckeva story, true or not.
"Even when it flies off the rails fudging facts about the mob and movie-making, this flawed but fascinating series about the creation of The Godfather, an enduring screen classic even after 50 years, is still an offer no movie fan can refuse." ABC News
"Godfather cultists, and we are legion, will find the entire 10-part dramatic series — presented by the studio that almost didn't make the movie — not just impossible to refuse, but nerve-racking." Wall Street Journal
For those critics who assail this fine show, methinks you doth take yourself too seriously. Lighten up!