If 2020 is getting you down, the most uplifting show you will see this year is Ted Lasso. Like most of you, I'd never seen his commercials for NBC: Premier League. Don't fret. Many of the same scenes appear in the first episode. Unlike most of his SNL colleagues that deal in raunch, The Ted Lasso Way delivers humor and positivity. Understanding people is more important than understanding The Beautiful Game.
This whale-out-of-water Apple TV+ series just dropped its first three (thirty minute) episodes with seven more to come presumably over the next seven weeks. Like jaded reporter Trent Crimm of The Independent, you are certain that "AFC Richmond is headed for relegation, but you can't help but root for him." I know it's early, but Ted Lasso receives 4.5 Gavels with a 78% Rotten Tomatoes rating with a 100% Audience score.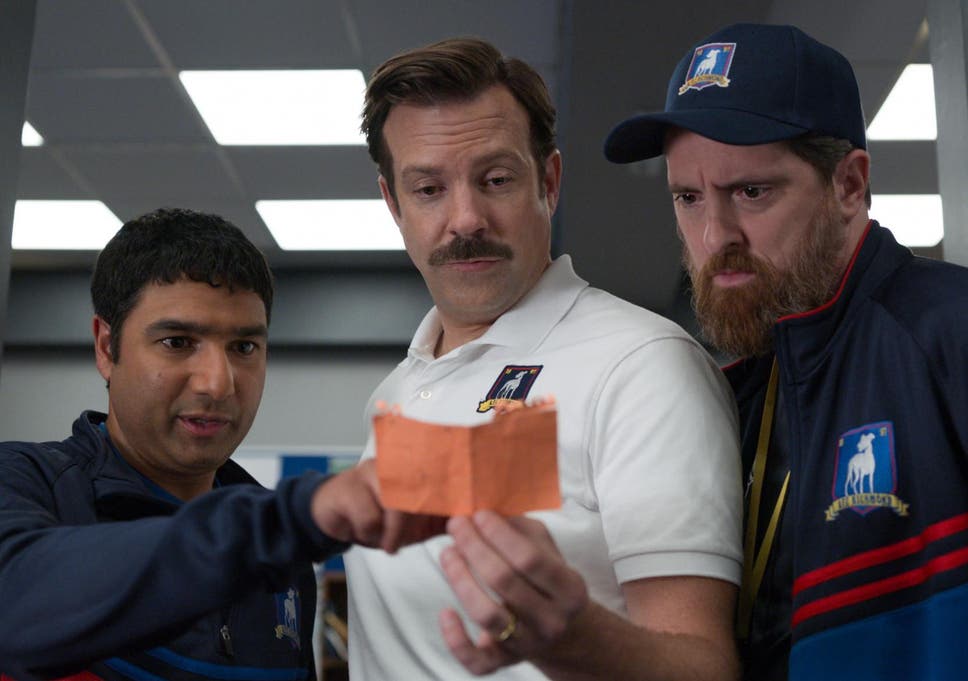 Plot
Fresh off a Division II football national championship at Wichita State, recently divorced Rebecca Welton hires Ted Lasso as manager of her "football" team. Blissfully ignorant of England and soccer, Ted confidently believes that character builds winners. However, the press, the fans, and the players are brutal in their assessment of the pick. Aging captain Roy Kent, once a star, broods on and off the field. Rising star Jamie Tartt, more interested in girlfriend Keeley Jones, is a cancer in the locker room. Fresh from Nigeria, Sam underachieves. What would any "relentlessly nice" coach do after a 4-1 loss to Crystal Palace? Hold a birthday party. Wait until the press gets news of that!
Actors
As Ted Lasso, Jason Sudeikis (Booksmart) finds his sweet spot. He plays off "strong and prickly" owner Rebecca Welton (Hannah Waddingham) perfectly. Will her agenda undermine Ted? As Tartt's girlfriend, Keeley Jones (Juno Temple) seems the tart, but underneath all the make-up and clothes, she knows how to play the game.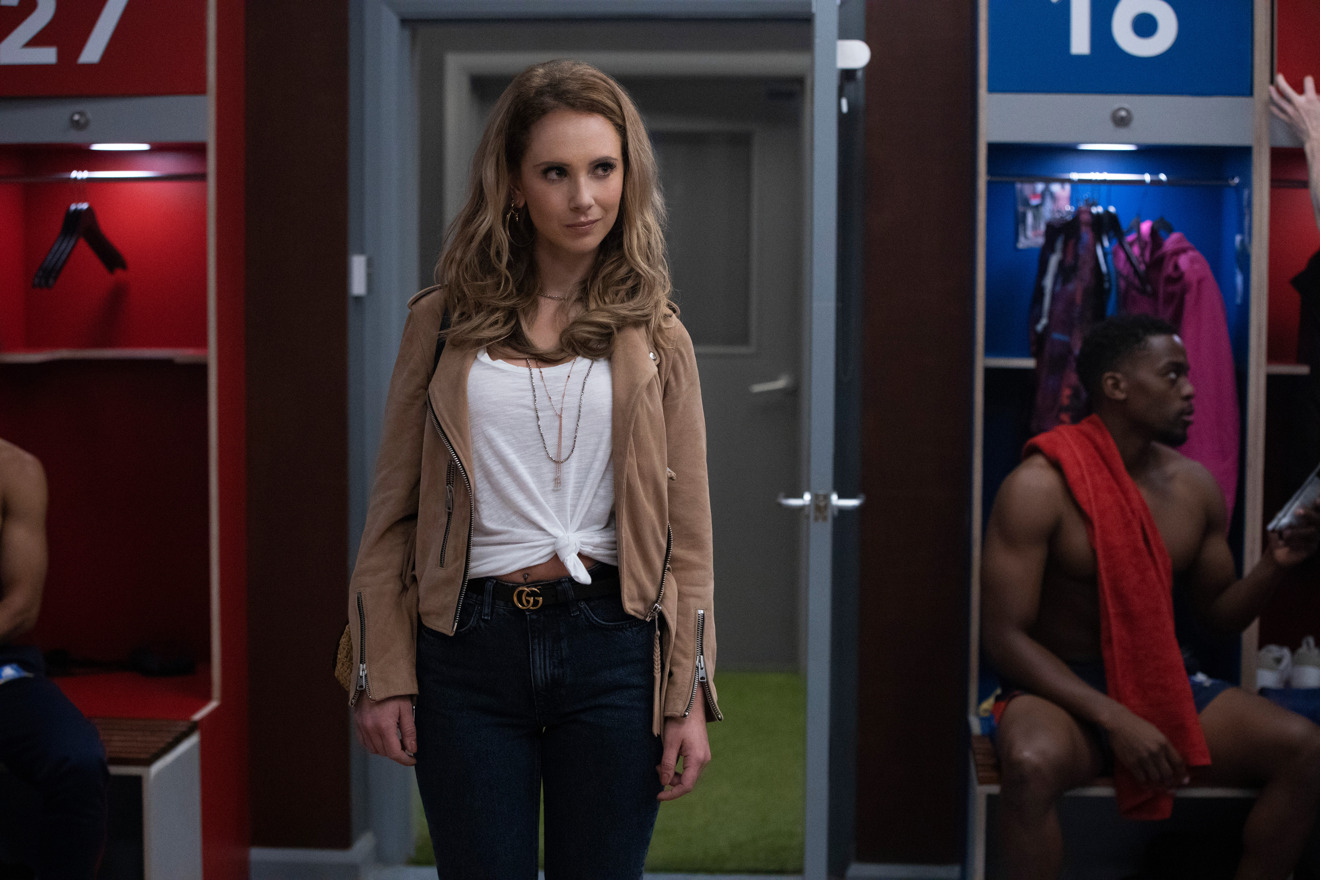 Final Thoughts
When told that her ex-husband's affair extended five years into the marriage, Ms. Welton sarcastically replies to a reporter, "and all this time I thought men weren't capable of multitasking." Ted Lasso is not above poking fun at the media, as well as customs of the Brits and the Yanks.
ComicBook.com writes "Ted Lasso could not have come at a more perfect time. The world needs something joyous to hold onto, as well as some serious lessons in empathy. We could also use a nice surprise now and then. It's more than worth the cost of Apple TV+ on its own." Paste Magazine gives you more to look forward to with "I found it genuinely moving more than it was uproarious, although the climactic scene in the final episode might be one of the greatest athletic set pieces in comedy history, and will make any sports fan bust a gut." Just as Ted Lasso remembers everyone's name, you'll remember this sweet, sometimes melancholy, comedy.