In Ted Lasso, Jason Sudeikis' cup runneth over; in Kodachrome, his glass cracked and empty. Kodachrome may be the perfect January movie. When the days are dark and gloomy, cabin fever is running high, and all the news is a new, mutated COVID strain, you will think life can't get much worse. If your father is Benjamin Asher Ryder, trust me, it can. How bad is he? His brother tells Matt Ryder that "a man should know his father, no matter what kind of bastard he is." Life in dreary January is Springtime compared the broken relationship of this father and son.
At this point, it's fair to ask why I am so high on a film about two broken, miserable men. Normally, these type movies fail the no-fun test. Yet, once in a while a flick transcends its woeful characters and morphs into a message of hope. Kodachrome is such treat. From cringeworthy attacks on each other at the most inappropriate times to complete and unselfish love, Ben, Matt, and Zooey will bring sunshine into your day. I give Kodachrome 4.0 Gavels and it receives a 70% Rotten Tomatoes rating with a 6.8/10 IMDb score.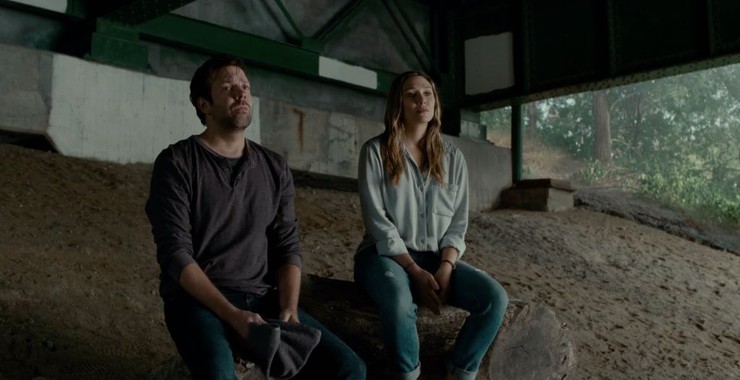 Plot
Life can't get much worse for Matt Ryder. His "meal ticket" just signed with another record company and he is about to be fired. Bursting into his office is Zooey Kern, nurse/assistant to his father who he hasn't seen in 10 years. Dying of liver cancer, his father demands that he drive him to Parsons, Kansas. He wants his last roles of Kodachrome film developed before Kodak stops making the processing chemicals. Initially refusing, Ben's business manager makes Matt an offer he can't refuse, an opportunity to sign a hot, new band to his label. A road trip, it is.
Actors
Ed Harris and Jason Sudeikis play incorrigible Ben and sullen Matt. As a man who "doesn't have time to behave," Harris is magnificently hateful. Like Bill Murray, this film shows the incredible growth in Sudeikis' acting since his SNL days. Matt is the exact opposite of Ted Lasso. In her best role since Wind River, Elizabeth Olsen brings Ben and Matt together as the persistent, understanding nurse, Zooey.
Final Thoughts
At the dinner table, Ben proclaims to Matt "you like your women damaged." Not one inclined to play nice, Matt responds "you like to damage yours." Ultimately, Ben begrudgingly acknowledges of life of regrets. But, if I have one criticism, Kodachrome doesn't give us a full measure of the man. Our appetites demand more.
"Simultaneously a tribute to a seemingly bygone era and an affirmation of the sometimes unexpected resilience of father-son bonds," prints The Hollywood Reporter. Rex Reed of The Observer adds "Jason Sudeikis does the best and most sensitive work of his acting career and Ed Harris is typically first-rate—a combination of raw mendacity and hidden humanity."
At the same time, many critics complain about the predictability of Kodachrome. Of course, you know what's going to happen on a road trip between a dying father and his estranged son. Still, I enjoyed the ride. Watch this one on Netflix.