The weekend sports warriors at The Tender Bar must know that it is a Tale of Two Halves. The first half, so good, gives us 11 year old JR learning to be a man in 1973, from who else, his bartending uncle and the men of Dickens. The second half, much weaker, brings college age JR trying to find his way in the world, and around a certain woman. Brought to you by Amazon, directed by George Clooney, set on Long Island, it's a memoir based on the life of J.R. Moehringer. If his name is familiar, he collaborated on memoirs with Andre Agassi in 2009 and with Prince Harry, out later this year.

Once again, I'm at odds with the 53% Rotten Tomatoes rating, much closer to the 73% Audience score. Smile as Uncle Charlie establishes two rules for young JR. "1. I'll never let you win. 2. I'll always tell you the truth." Wince as Charlie says "you are no good at sports. Find something else." Laugh as irascible Grandpa agrees Yale law school will be a good goal so he can "sue his father for child support." This blue collar family fights, but they fight for each other. JR's brain is encouraged, never belittled. But, how will this kid ever fit in with the blue bloods at Yale? The first half of The Tender Bar deserves 4.5 Gavels while the second half falters to 3.5 Gavels resulting in the 4.0 Gavel final grade. The IMDb score is 6.8/10.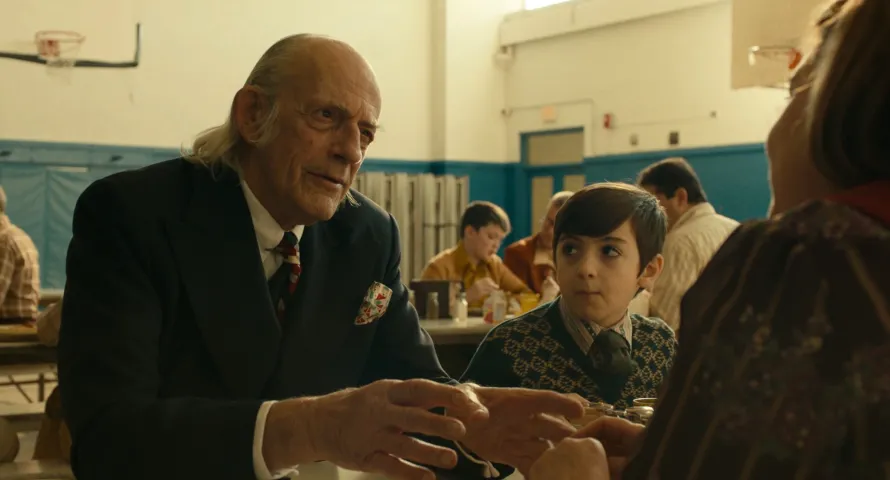 Plot
Abandoned by her NYC DJ husband, Dorothy feels a failure returning to her father's home once again. Still, JR blossoms in the "noise and love" of the extended family. Grandpa takes him to father-son day at school, whispering "don't tell everyone I'm a good grandpa, everyone will want one."
Still, can this insular upbringing prepare him to be a writer and compete for the winsome Sydney at Yale? Class differences can be so painful.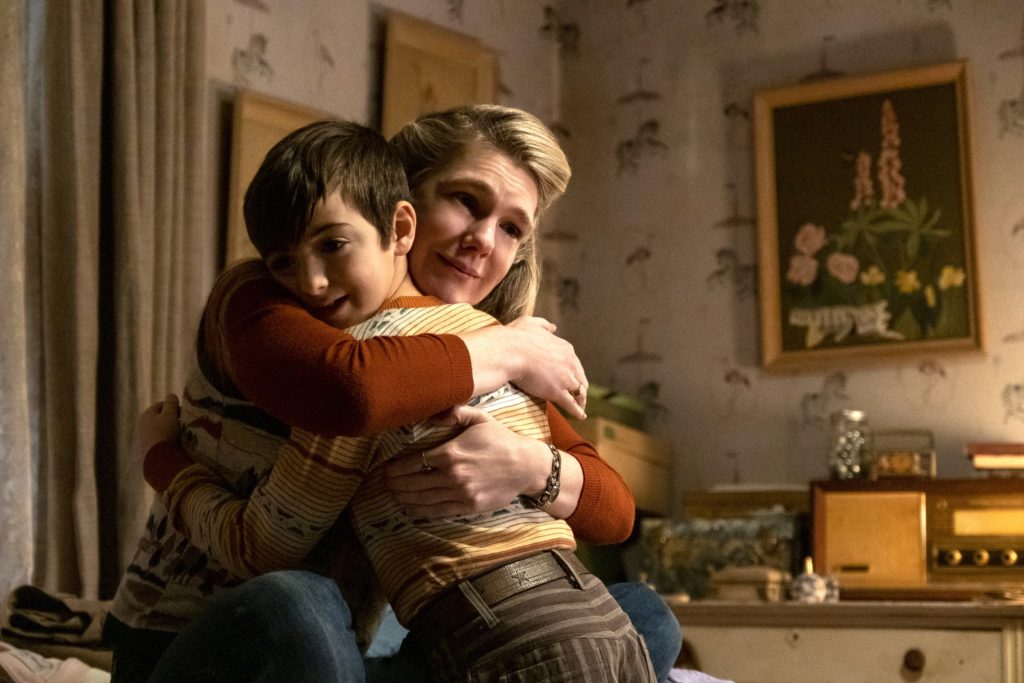 Actors
Ben Affleck (The Last Duel) receives a SAG nomination for Best Supporting Actor as Uncle Charlie. He continues his nice comeback from addiction and other health issues. In his first major film, the scene stealer is Daniel Ranieri as young JR. Christopher Lloyd is his typical Back to the Future-grandpa self. In truth, he gets little to do.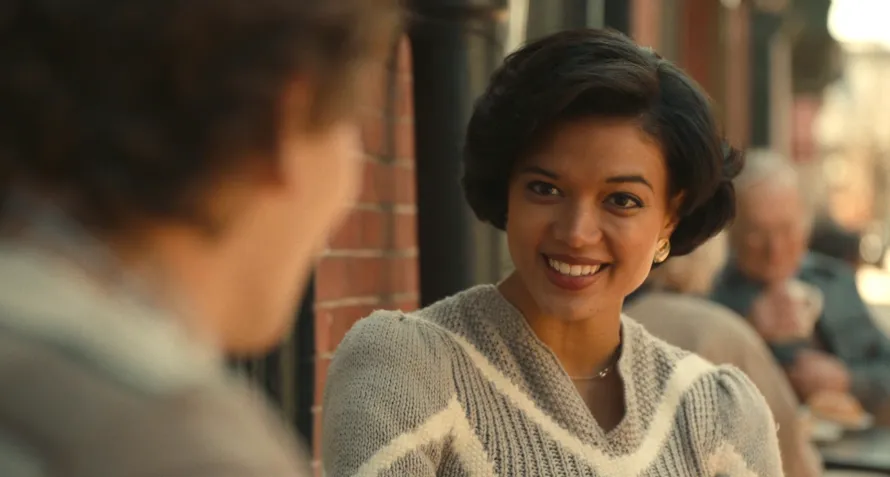 Final Thoughts
Do not miss the wonderful soundtrack of The Tender Bar. Will you agree with Charlie's advice to take philosophy? "You'll do good; there are no right answers." It's always good advice that, if you want to get the girl, "get a job, get a car, be independent."
"Tender… is an apt description for the gently heartwarming tone of this appealingly low-key, faded Kodachrome coming-of-age story, capably directed by Clooney from a screenplay by William Monahan." Washington Post
"The word I'm trying to avoid using is 'nice' but there's no getting around it. And if you don't think there's room in this world for a nice movie every now and then, I wouldn't want to have so much as a drink with you." leonardmaltin.com
The critic for The Sydney Morning Herald opined "the film is an unmitigated pleasure for four-fifths of its length . . ." He's more generous than me. Still, as Entertainment Weekly points out, "you can learn a lot in a bar . . ." Overall, I liked this one.