If Normal People was not your Grandma's BBC, then Matthew Rhys is not your Grandpa's Perry Mason. As we approach the Sunday night finale of eight episodes on HBO, this one is truly binge-worthy. Set in late 1931, Perry Mason is a down-on-his-luck private investigator, finding scraps of work wherever he can. That is to say, he is quite different from the nattily dressed Raymond Burr of the 1950's and 1960's.
For some, this re-imagining of Perry Mason's backstory may be shocking, but hang with it because we all know he is destined for the courtroom. It is his fate to connect with Della Reese, Paul Drake, and Hamilton Burger, all familiar characters, although they too, have an updated role. Filmed in a film noir fashion, loaded with stereotypes of 1930's religion, justice, news, entertainment, and social systems, Perry Mason captivates. Perhaps not the equal of Chernobyl, it deserves its already approved second season. I give the show 4.0 Gavels and it receives a 78% Rotten Tomatoes rating with a 73% Audience score.
Plot
A baby is kidnapped for ransom and found dead. The kidnappers soon meet the same fate. The LAPD suspects the mother and father as co-conspirators of the horrible crime. Their lawyer hires Perry Mason and his partner to investigate. The D.A. and the police want this solved quickly. Corruption in L.A. goes far beyond the police department. Can a man with "decency and intelligence hidden beneath cynicism and slothfulness" overcome a stacked deck? As Perry says, "there's what's legal and what's right."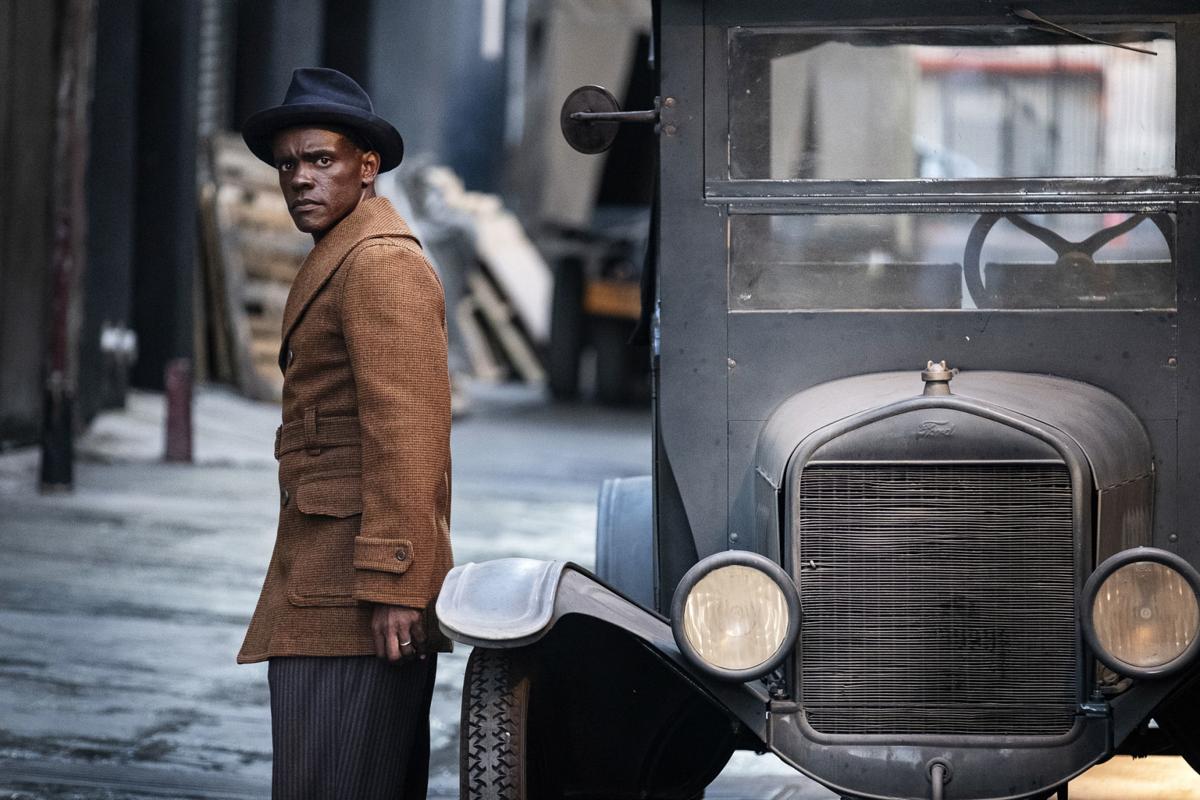 Actors
Hot off his Emmy award performances in The Americans, Matthew Rhys presents Perry Mason as a disgraced serviceman, estranged husband and father, and alcoholic. In other words, he is a wondrously complex character. You should recognize the rather uncommon name Rylance immediately. Mark Rylance is a favorite in such films as Bridge of Spies and Dunkirk. Here, his adopted daughter, Juliet Rylance, makes a big splash as Della Street. But for Della, Perry would still be roaming the streets. It will be surprising if John Lithgow fails to receive an Emmy nod for his role as a mentor to Perry. Enjoy his craft!

Final Thoughts
While this new Perry Mason starts out as somewhat of a screw-up, he is also a shutterbug, likely unusual for early Private Eyes. Those pictures become crucial as the mob yells "justice for Charlie, a noose for his mother." The overzealous D.A. claims "she chose lust and money over her child." But, as Della reminds Perry, "infidelity is not murder."
TV Line proclaims "HBO's reboot somehow feels vitally current, with richly drawn characters, gorgeous visuals, a genuinely compelling central mystery and another terrific lead performance from star Matthew Rhys." And IndiWire crows "from the pilot to the final episode, Perry Mason knows itself: This Perry Mason is a rebel, and he's bringing everyone along for the ride." Like the murder mystery, the longer you watch the more it gets its hooks into you. This one is strongly recommended.