Normal People was not on my radar until I saw four Emmy nominations. Clearly, this is not your Grandma's BBC, available on Hulu. Based on a 2018 New York Times best-selling book, Normal People is a sensual, erotic character study. The film follows Connell and Marianne from their last high school year at County Sligo through their years at Trinity College in Dublin. The recently-reviewed Banana Split trends more to the direct, in-your-face approach to a relationship between friends. In contrast, Normal People is much more subtle, more complex as our couple struggles to figure out their place in the world, and with each other.
Will everyone appreciate this 12-part series (30 minute each)? Notably, Rotten Tomatoes gives it a 90% rating and it receives a 93% Audience score. Each time I thought I had these characters figured out, they seem to evolve. From vulnerable to confident, from lonely to intimate, these two have an on-again, off-again connection. Specifically, they are the proverbial two ships passing in the night. Like Donald Sutherland and Mary Tyler Moore in Ordinary People, Connell and Marianne strain the boundaries of Normal People. But, are they really out of the norm? I give Normal People 4.5 Gavels.
Plot
Marianne, daughter of a wealthy, cold solicitor, sister to an abusive brother, has no friends at school. Conversely, Connell, athletic and handsome, is part of the in-crowd. Both highly intelligent, they gravitate to each other, but keep their romance secret. He fears humiliation by his mates; she cares little what others think. A thoughtless act changes the dynamics, and college brings more of the same. When it comes to emotions, appearances can be deceiving.
Actors
Paul Mescal, as Connell, feels inferior to the rich college kids, unable to understand them, even as he struggles to understand himself. It is he who receives the Emmy nomination for Best Actor. Yet, Daisy Edgar-Jones, as Marianne, is the better of the two. In particular, her fragile strength coupled with near self-destructive "love" permeates the show.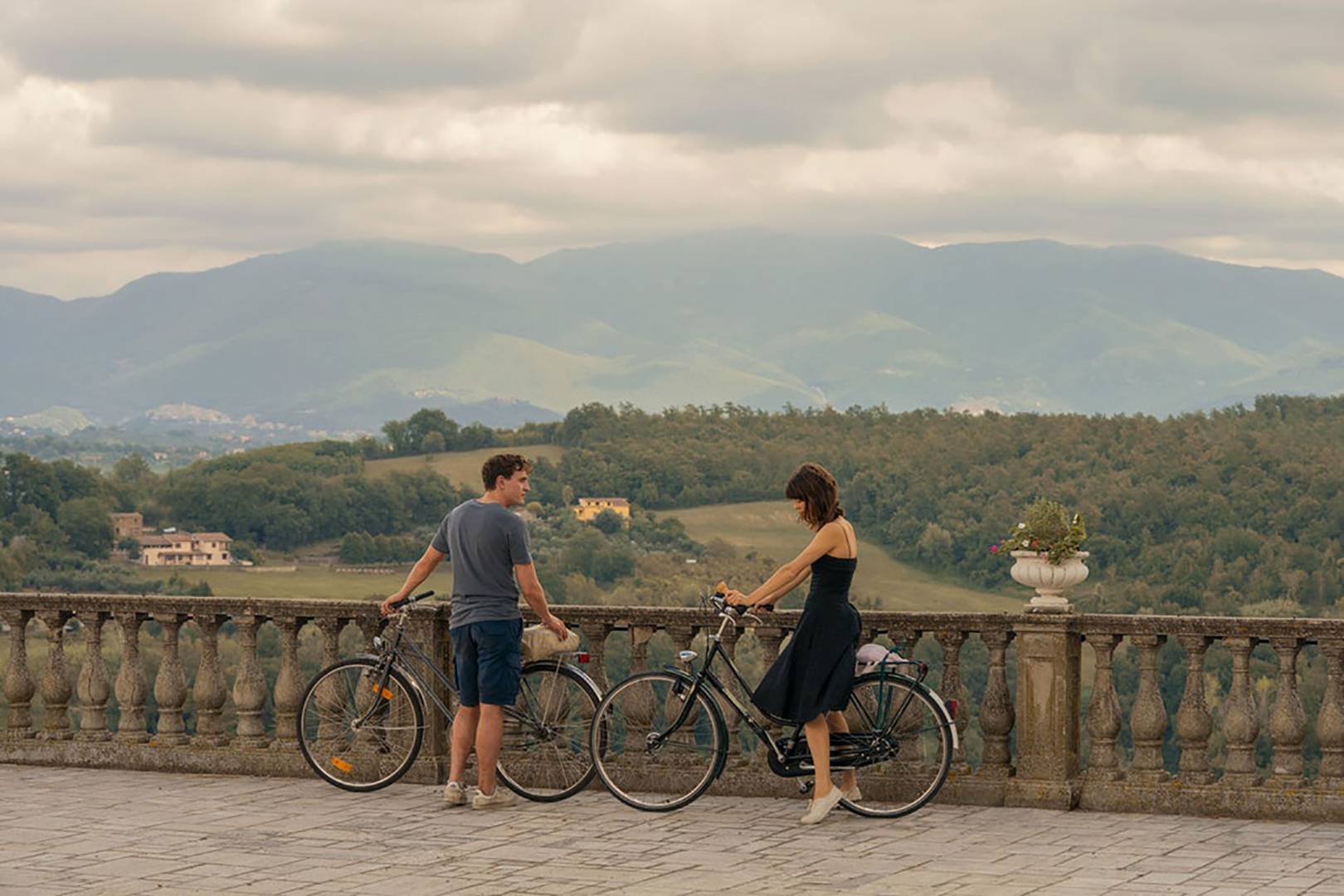 Final Thoughts
From Dublin to Italy to Sweden, our college students sample some of the best of Europe. Effective camera angles capture the feelings of the actors, and the music matches their moods. Although only one of the two directors received an Emmy nomination, the change is seamless. Rolling Stone writes "of the show's two young stars, much is asked, and even more is given. They are spectacular — apart, but especially together — at conveying the vulnerability and longing essential to making a love story like this work." NPR agrees stating this is"an example of a hotly anticipated show that actually has managed to live up to the hopes so many had for it, Normal People is your next very Irish, very emotional watch."
Warning: the "strong sexual content" is similar to the type seen in Game of Thrones or Outlander. The depth to which the writers explore the personalities of Connell and Marianne go far beyond those two favorites. If your mind demands non-stop action, check out the former. Rather, Normal People is for the soul.