Is this the end of The Batman? Hardly. With an 85% Rotten Tomatoes rating, 93% Audience score, and an 8.8/10 IMDb score, The Batman is a critical and public success. Made at a cost of $200 million, the film expects to more than double that in domestic sales alone. Seriously, it is the kind of movie that many, especially young males, will see over and over again. The Batman just feels different, the fight scenes, the chase scenes, and the flood filmed with some originality. Although too long at 176 minutes, The Batman keeps the viewer on the edge of his/her seat. Who gets killed next and how? The Riddler is a mystery, after all.
Physical therapist to Mrs. TMJ, "I hear The Batman is pretty dark." Of course it is, a bat (winged rat is rata alada in Spanish) is nocturnal. Still, this is a dark and brooding Batman without the usual "glamour" of Bruce Wayne. Shockingly, Robert Pattison (Twilight, The King) is very good as The Batman, though his Bruce Wayne (bottom pic) will have you scratching your head. And, perhaps for the first time, we have a Catwoman worthy of her claws. So good in High Fidelity and KIMI, Zoe Kravitz aka Selina Kyle enters the A-list of actresses with this performance. Typically, I'm not a Batman fan, but this one won me over. Intended as a trilogy, bring on The Joker and Robin. I give The Batman 4.0 Gavels.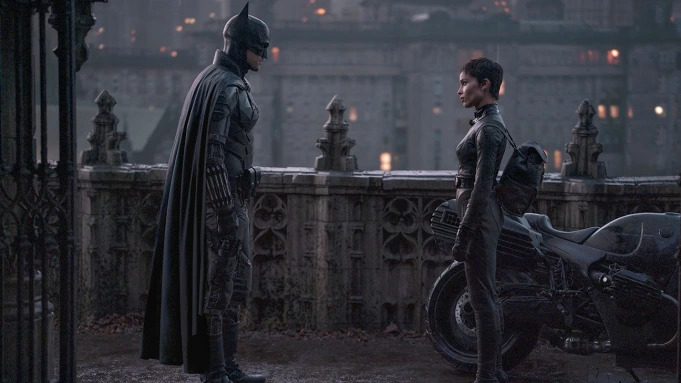 Plot
Still feeling his way as The Batman, he's more investigator and vigilante than superhero. Gotham City Police Department (GCPD) believes the drug operation of mobster Sal Maroni is dead until the Mayor is killed, then the Commissioner. Lt. Gordon calls in Batman to assist in the investigation, although many in the police department decry the decision. Clues left behind lead to the Iceberg Lounge, owned by another mobster Carmine Falcone, and run by the Penguin. Penguin denies knowing a missing girl, but a waitress, Selina Kyle, gives hint that she knew her. Kyle has her own reasons to find her roommate and some skills to do so. But, do bats and cats play well together?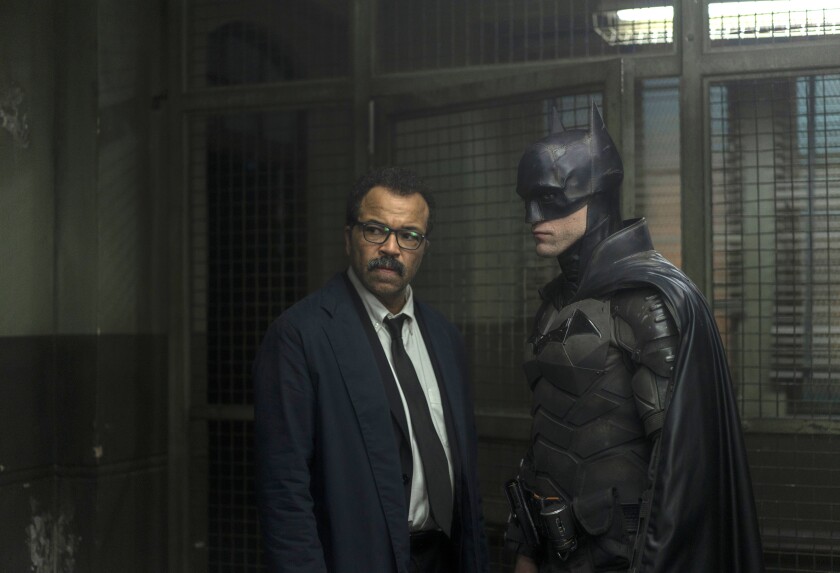 Actors
Besides Pattison and Kravitz, The Batman brings a stellar cast. Paul Dano (The Riddler) possesses the look of a crazy madman. Pat yourself on the back if you recognized Colin Farrell (Ava) as Penguin. I didn't. Add Jeffrey Wright (No Time To Die) as Gordon, Andy Serkis (SAS: Red Notice) as Alfred Pennyworth, and Peter Sarsgaard (Dopesick) as a crooked D.A. On top of those, drop in John Turturro as crime lord Falcone.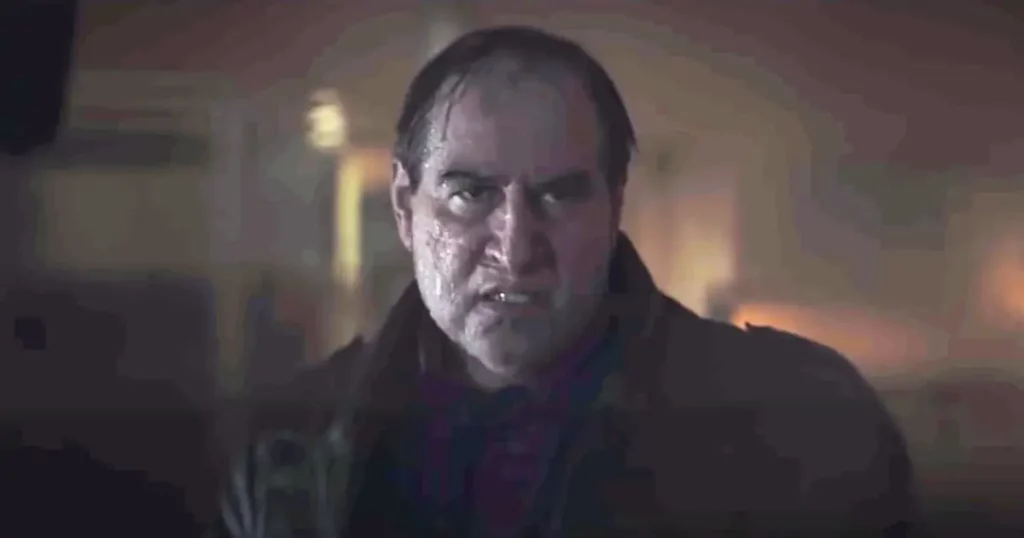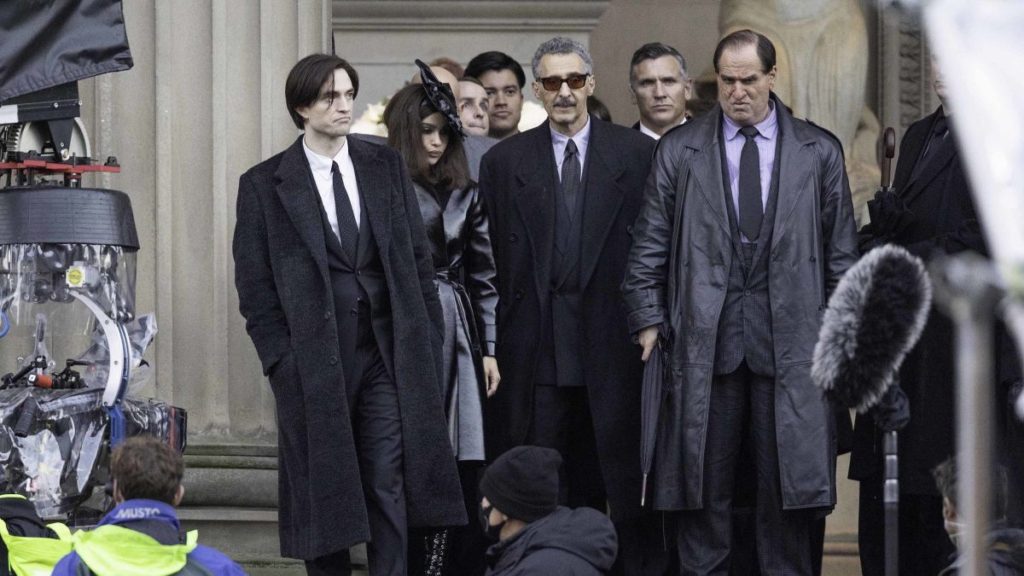 Final Thoughts
Is this a new and improved re-imagined Batman? In my mind, yes. Without all the connected superhero nonsense, The Batman can get to the business of rooting out corruption in his beloved Gotham City. Will the film match Spider-Man: No Way Home and top $1 billion worldwide? With the buzz, I think so even though the audience is not exactly the same.
"We've become so used to superhero movies with a few good sequences sandwiched between lackluster stuff that I wonder if moviegoers are ready for a beautifully constructed one with a beginning, middle and end. That would be The Batman." Minneapolis Star Tribune
"I'm as surprised as anyone to say that, after watching Pattinson in action, I'm calling on the industry to bring on all its many Batmen, Batwomen, Batbats. Keep 'em coming hot and ready until we choke on a cowl." Globe and Mail
"In terms of tone and scope and storyline, Matt Reeves' reboot of the ever-fruitful franchise is more of a film noir than a fable about fantastic flying creatures, more Zodiac and Seven than Guardians of the Galaxy or Eternals." Chicago Sun-Times
The darkness still permeates, but with The Batman, you'll find a bit of light at the end of the tunnel.