You know it as The Unbearable Weight of Massive Talent; I know it as Nic Cage all the time. Regardless of what you think about his "massive talent," one has to appreciate the ability of Nicholas Cage to spoof himself on-screen for a full 107 minutes. From begging for every major role to mirroring his failed marriages, Nic Cage lays bare the rumors long emanating from Hollywood. Naturally, Cage claims little similarity to his real offscreen personality, but mustn't there be a grain of truth somewhere? Whatever the case, movie fans will appreciate the travel down memory lane of Nic Cage's greatest hits, including, believe it or not, a reference to Captain Corelli's Mandolin.
Cage notes that he turned down this role three or four times before finally accepting. Let's say, for the record, that few careers, if any, could substitute for all the inside jokes present in The Unbearable Weight of Massive Talent. You either get Nic Cage, or it's back to the drawing board. And, who knows more about Cage than Cage? Is it a perfect film? No, it is a silly film, intentionally so, meant solely to entertain. With the hero-worship of millionaire, Javi Gutierrez, and his prospective movie script, it becomes almost a film within a film. Not only do you get unsympathetic Nic Cage, you get action-hero Nic Cage, the whole range of his abilities. I give the flick 4.0 Gavels and it receives an 88% Rotten Tomatoes rating and a 7.7/10 IMDb score.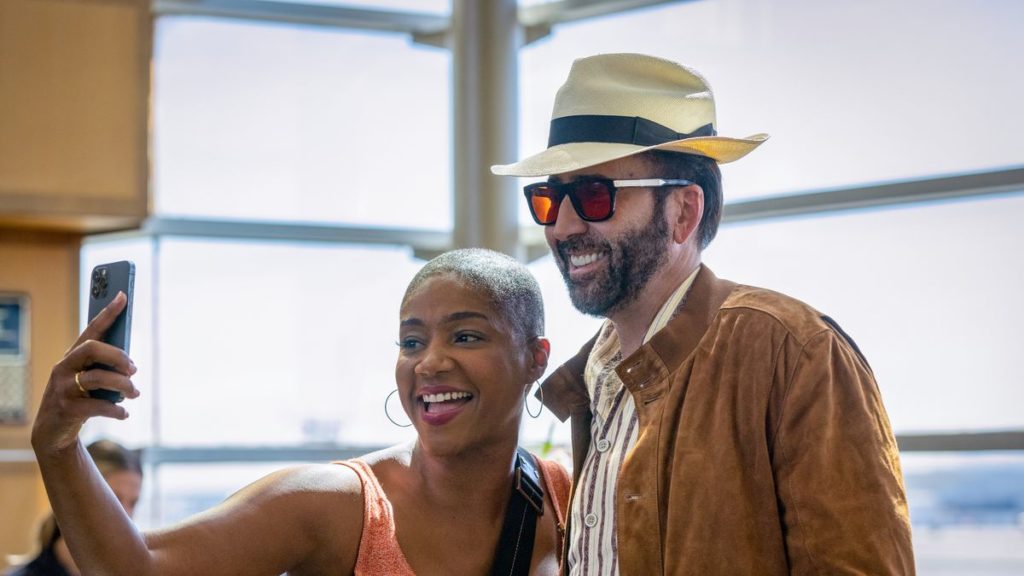 Plot
Unable to secure a game-changing role and suffering from overwhelming debt, Nic Cage accepts a $1 million offer to attend a fan's birthday party in Spain. Initially annoyed by Javi's fawning attention, the enthusiasm finally breaks down any hesitation. Meanwhile, CIA agents ask for Cage's help, certain that Javi kidnapped a politician's daughter, Maria, to further his illicit arms trade. To further gain Javi's trust, Cage offers to polish the script by adding a kidnapping scene. Where might Maria be hidden? Why would Javi fly Nic's ex-wife and daughter to Spain? Is this clandestine work getting too dangerous for comfort?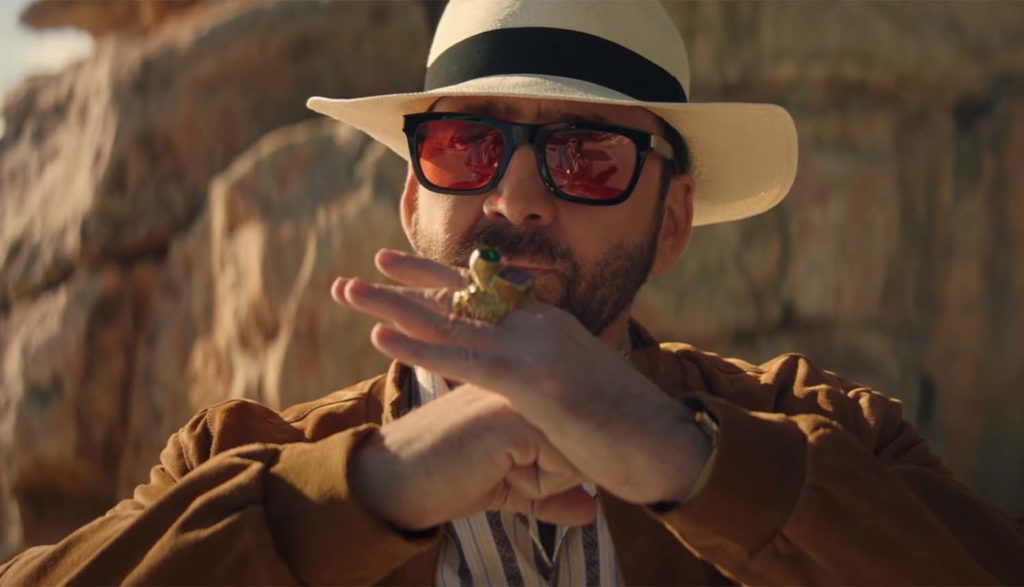 Actors
Besides Nicolas Cage (Pig), the viewer gets to see the face of Pedro Pascal, unlike his role in The Mandalorian. As Javi, he's a little too puppy-dog for my taste but what do you expect for a guy who owns a full size figure of Nic Cage in a museum-like setting. No one else gets much screen time which includes Sharon Horgan (Military Wives) as the ex-wife and Neil Patrick Harris (8-Bit Christmas) as his agent.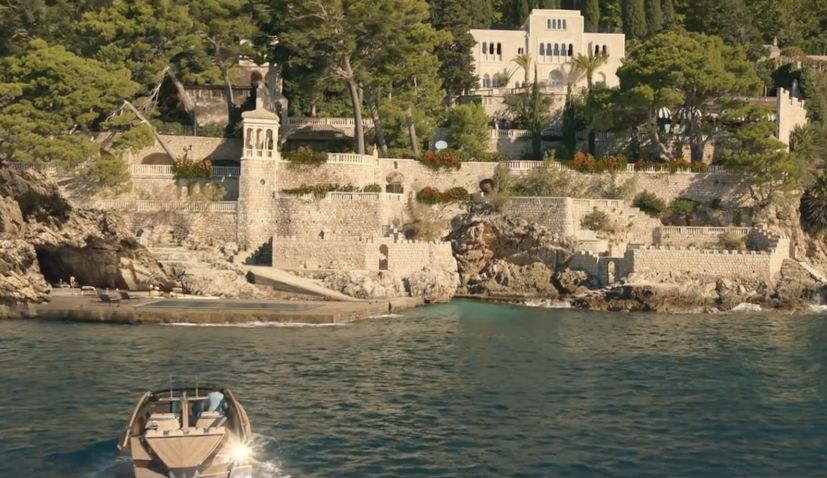 Final Thoughts
Will The Unbearable Weight of Massive Talent be a commercial hit? Early returns indicate no, but the modest budget of $30 million give it a chance. Directed at hard-core Nic Cage fans and Hollywood insiders, I suspect this one may fare better on the streaming services. Might it become a cult classic?
"Somehow Cage — and you can't really describe this, you just have to see it, and should — manages to be both ridiculous and genuine." Arizona Republic
"A commercial comedy that has a delirious good time poking fun at Nicolas Cage, celebrating everything that makes him Nicolas Cage — and, in the end, actually becoming a Nicolas Cage movie, which turns out to be both a cheesy thing and a special thing." Variety
Probably few middle-of-the roaders here, either you will really like it or hate it. Still, I rate it better than The Northman and The Bad Guys, this week's other offerings.