In a year of mediocre Christmas offerings, 8-Bit Christmas fits the mold. For 85 minutes, it just muddles around in the nostalgia of Nintendo and Cabbage Patch dolls. Suddenly, 8-Bit Christmas breaks out and offers a real Christmas ending almost making the effort worthwhile. Until then, you need to endure kids that bring back memories of The Little Rascals. I realize that's yet another generation or two, but while you are reminiscing, why not go all the way?
In 8-Bit Christmas, little Annie Doyle wants a cell phone for Christmas. Dad (Jake Doyle) says NO! He proceeds to tell her the story of the danger he faced obtaining the must-have Nintendo system in the Christmas of 1988. "Was it dangerous because this story will be boring?" (Editor's note: She pretty much nailed that one.) Undaunted, as most parents are, Jake thereafter regales us with the tale of a town of 11 year olds who will do anything to get their hands on the toy of the century. For the cynical among you who think this HBO movie has no relevance to today, look at the supply chain issues for the Cabbage Patch dolls (see bottom pic).

As you watch Mikey, Evan, Tammy, Teddy, Jeff, and Jake grovel for Nintendo, I give the film 3.0 Gavels. It receives a 76% Rotten Tomatoes rating with a 6.7/10 IMDb score.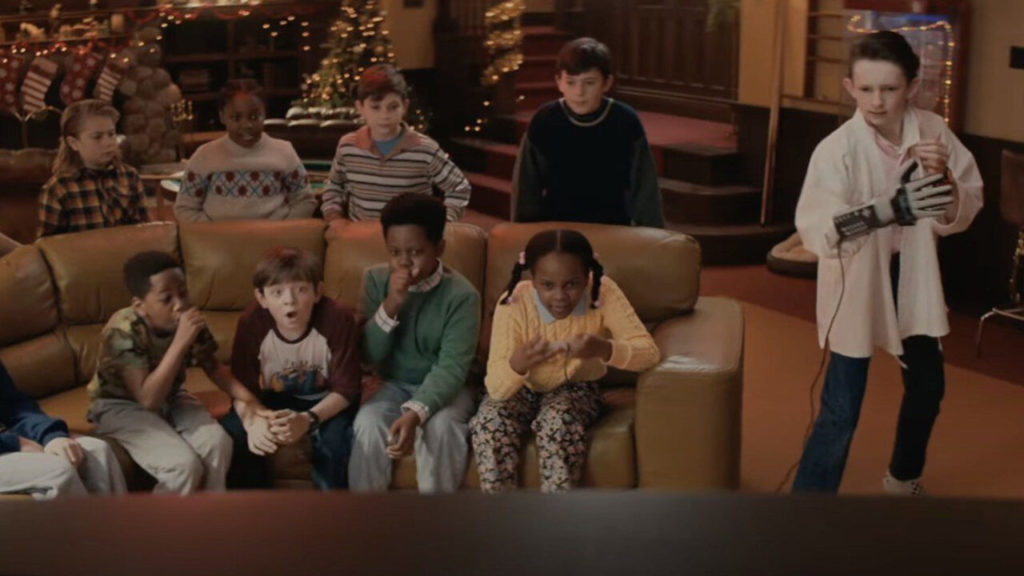 Plot
Only the rich kid, Timmy, has the 8-bit entertainment system and he lords it over the neighborhood. Neither Mom nor Dad seem keen on Jake playing video games. Almost magically, a contest appears on the horizon. Sell the most wreaths and you win a Nintendo from the local boy scout pack. Or, as Dad would say, "make like a vacuum, suck it up, and do the work." However, behind the scenes, certain parents think video games are evil. "Your brain turns to mush in three minutes." Will these do-gooder parents spoil Christmas?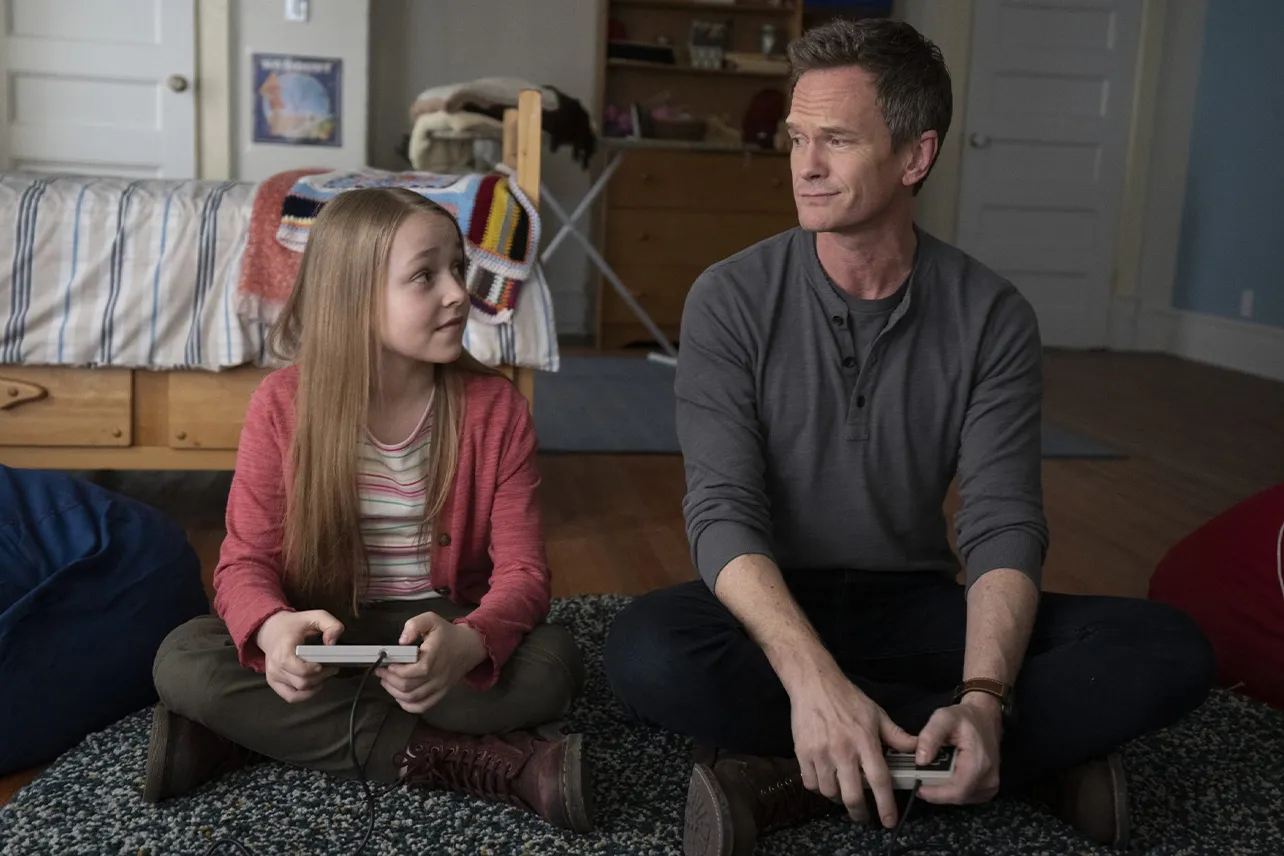 Actors
Neil Patrick Harris (Gone Girl) is the adult Jake Doyle, certain that his words of wisdom will hit home with Annie. Seen in The Baby Sitters Club, Sophia Reid-Gantzert is the bored, then curious, Annie. Everyone else, including Winslow Fegley as young Jake, plays it way over-the top. The giant bully, Cyrus Arnold as Josh Jagorski, makes no sense at all. Of course, Dad memories can be flawed like that.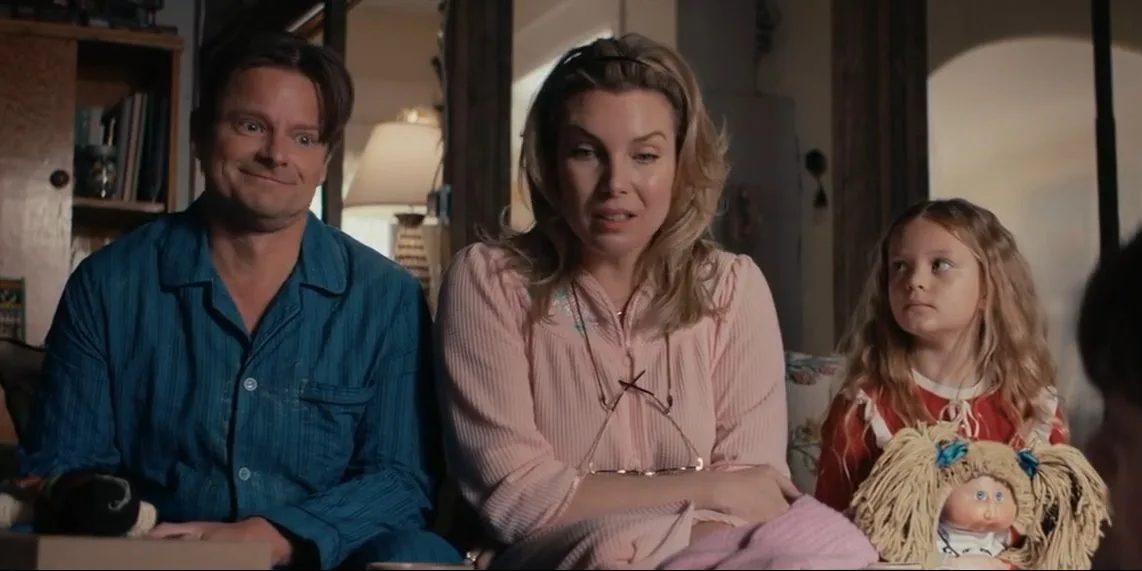 Final Thoughts
All viewers can appreciate the mom in 8-Bit Christmas who bakes 6,000 cookies and gives them all away, leaving none for her poor family. Likewise, who isn't familiar with the dad who says, "if you lose your retainer, don't bother coming home." It's just good parenting!
"Sorely missing throughout this Christmas story is any type of emotional connection, beyond Jake's constant disappointment when one plan after another backfires. The last five minutes of the movie try to address this gap—and give a big endorsement to fun that happens away from screens—but it's too little, too late, even if comes with a creative answer to how Jake got his Nintendo." RogerEbert.com
"This '80s nostalgia tour might appeal more to parents than kids, but its goofy tale of childhood shenanigans is fun for most ages." Common Sense Media
The shenanigans just didn't do it for me. Maybe I'll find the perfect Christmas movie next week.