After WandaVision, The Falcon and the Winter Soldier, Loki, and Hawkeye, I've learned that clarity will not be forthcoming in Episode One of Moon Knight. Patience is the name of the game. Or, as Steven Grant hears "there's chaos in you. Embrace the chaos." What does that mean? Grant has dissociative identity disorder, previously known as multiple personality disorder. He understands that something happens at night, so he tries ankle restraints and taping the door to stay in bed. Want an example? A co-worker accepts his offer for a date he didn't request, then he arrives at the designated restaurant two days late. Grant has no memory of those lost 48 hours.
Steve Grant hears voices. "Turn the body over to Marc." "The idiot controls the body." Most importantly, "don't give the scarab to Harrow." Somehow waking up in another country, Grant finds Arthur Harrow "healing the world" at a cult meeting. Harrow demands Grant turn over the scarab which somehow got in his pocket. As he tries to comply, something takes over his body. When Grant awakes, dead bodies are strewn all around him. Welcome to Grant's world. Most of the audience likely spends little time thinking about Egyptian super-gods, but you are about to meet Khonshu, sometimes described as "the Greatest God of the Great Gods." So far, I'm intrigued. I give Moon Knight 4.0 Gavels and it receives an 87% Rotten Tomatoes rating with a 7.5/10 IMDb score.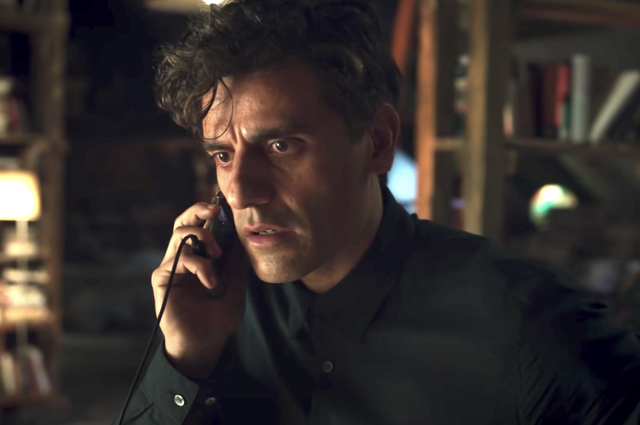 Plot
Mild-mannered Clark Kent works as . . . (oops, wrong comic). Mild-mannered Steven Grant works as a clerk in the local museum. Seemingly under-employed, he knows all about the Ennead, the nine great gods of Egyptian mythology. Mysteriously, Grant finds a phone hidden in his apartment. Calling the most frequently used number, he reaches Layla. "Marc, thank god you're still alive. I've not heard from you in months." Who is Marc? Why does Harrow show up at the museum once again demanding the scarab? More importantly, who is this guy in the gray suit who just saved Grant from the monster unleashed by Harrow? For that matter, who is Layla? Stay tuned.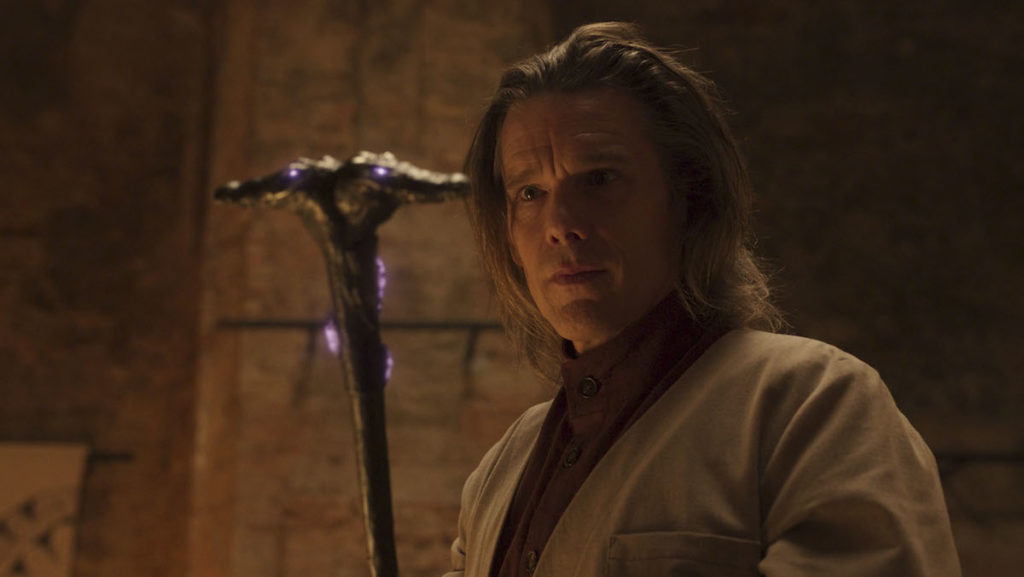 Actors
Oscar Isaac (Dune) is absolutely fabulous as the confused Steven Grant aka Mr. Knight aka Marc Spector aka Moon Knight. We only see brief glimpses of his aliases, but rest assured there's plenty more on the horizon. Co-star Ethan Hawke (Juliet, Naked) is the villain, Arthur Harrow. Spector channels his inner Khonshu, while Harrow does the same with Ammit also known as The Devourer of the Dead. F. Murray Abraham voices Khonshu, a great voice indeed.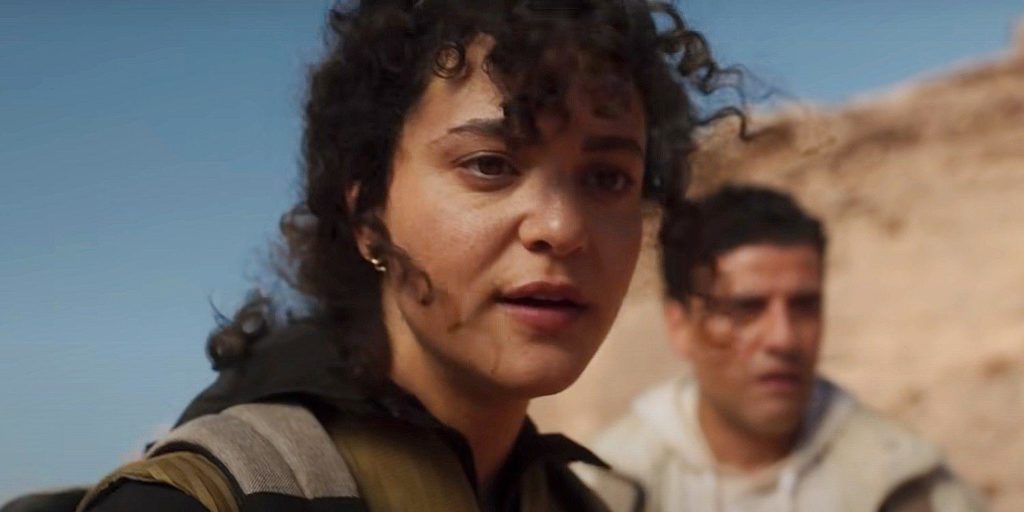 Final Thoughts
View Moon Knight Wednesdays 4/6/22 thru 5/4/22. Along with the phone, Grant also finds a key. What will it unlock? More demons? Did I mention that the plot summary refers to Marc Spector as a mercenary? For whom does he work?
"This is an entertaining sliver of the MCU that plays like Minority Report meets National Treasure meets Dr. Jekyll and Mister Hyde" meets Split meets Venom. (That's a lot of meeting.) Chicago Sun-Times
"Moon Knight is an MCU departure in both topic and tone, spicing the superhero formula with a cocktail of comedy-horror and a twist of old-school adventure." Empire Magazine
As I've pointed out many times, we don't need another super-hero. Still, I'm willing to give this one a pass.