After one season of Bancroft in 2017, it's easy to see why the public demanded a season two, aired in 2020. Character flaws are standard stuff for star detectives. However, Bancroft's defects run so deep that she could well be a defendant on an episode or two of Luther. That is to say, she is the anti-Luther. In 1990, a young police officer, Elizabeth Bancroft, is the first officer on the scene of the murder of Laura Fraser. The deceased suffered eighteen stab wounds and a bite mark. Thought to be the work of a drug-crazed burglar, the case closes without resolution. Twenty-seven years later, new DS Katherine Stevens re-opens the case, much to Elizabeth's chagrin.
DCI Bancroft, well-liked and respected, is in line to become the new DCS. First, she must deal with the vicious Kamara gang. No one will testify against Athif Kamara. Bancroft looks to find a pressure point. In another Luther comparison, people close to Elizabeth tend to suffer casualties. Just how will she manage the Kamara investigation and the Fraser cold case? Why not pre-empt the Fraser investigation by putting Stevens on the Kamara Squad? The manipulation of people and evidence is just beginning. Elizabeth masterfully uses her position and friends to her advantage. She always seems one step ahead, but how long can she keep it up? I give Bancroft 4.0 Gavels and it receives a season one 7.3/10 IMDb score.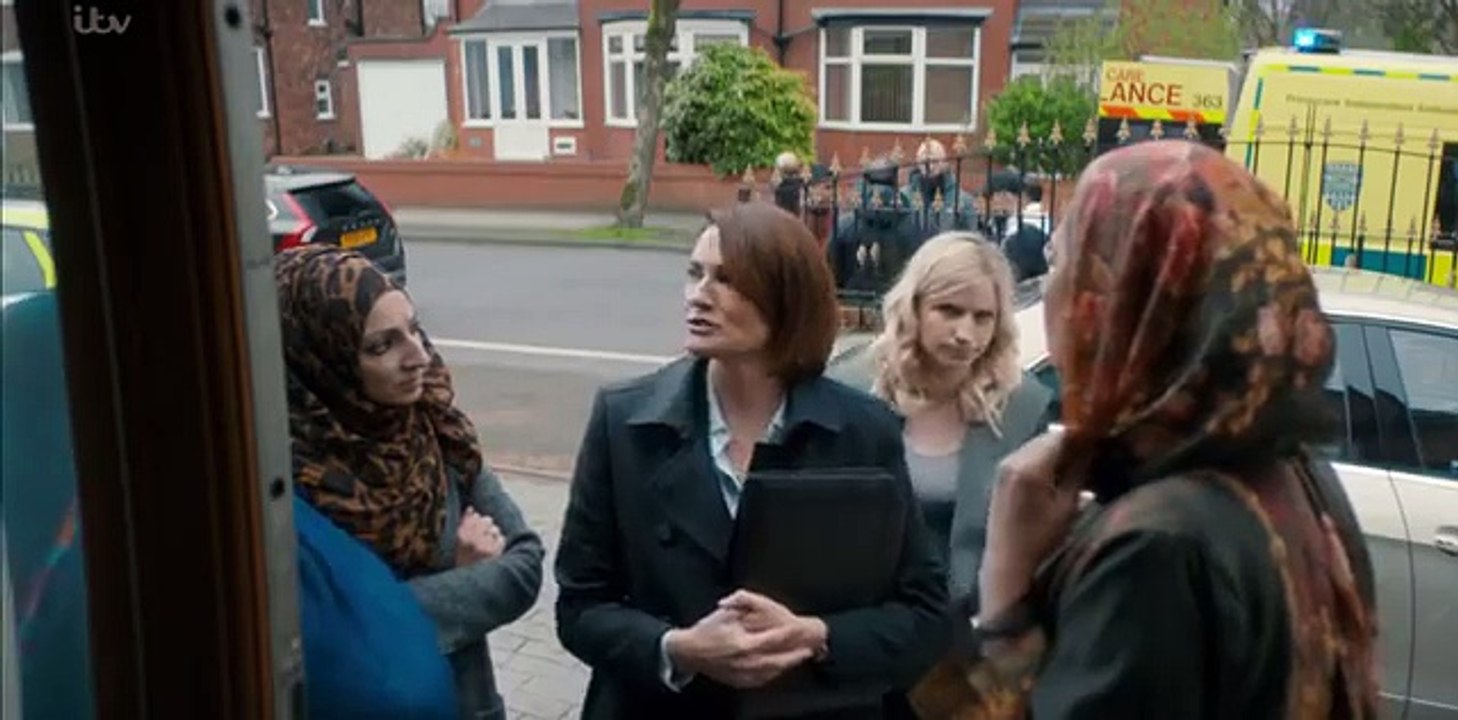 Plot
Joe Bancroft, son of Elizabeth, notes that his mom likes none of his girlfriends. "Mom doesn't like competition." Then, why did mom introduce Stevens to him? Flashbacks indicate Elizabeth knows more about the Fraser killing than she lets on. DS Haverstock advises Stevens to drop the cold case, then later changes his mind. He ends up dead. If Daanish Kamara helps put away his brother, Athif, Elizabeth promises him the run of Highwater. Does she really intend to follow through? Just what won't she do to satisfy her ego?
Actors
Recently seen in Industry and Breathless, Sarah Parish remains in high demand. As Elizabeth Bancroft, you may not like her deviousness, but then that's the point. Her tormentor is Katherine Stevens played by Faye Marsay. Films of note for Ms. Marsay include Darkest Hour and A Private War. Bancroft underestimates her tenacity. For Americans, Linus Roache from Law and Order and Vikings fame appears in season one, while Catherine Hope (The Spanish Princess) earns a major role in season two.
Final Thoughts
The "dance" between Bancroft and Stevens makes very good TV. From my perspective, the series didn't need the Kamara side-show. Stevens gets the support of Dr. Anya Karim, a forensics expert. Played by Amara Karan, she was on and off the screen too quickly. After school, Ms. Karan thought acting too risky so she spent those first two years in mergers and acquisitions. I doubt many actors took that route.
"Without Bancroft, this is a good whodunit. With Bancroft, it's a great herdunit." Stuff.co.nz
"I'll say it again, those Brits certainly know how to make great dramatic television." What She Said
Season Two ends with a twist, so a Season Three seems unlikely. Still, it's darn hard to keep a character like Elizabeth Bancroft out of the news for long.