If some series are a slow burn, then Behind Her Eyes is a wet matchstick. The six-part Netflix series is supposed to be a "supernatural psychological thriller." One expects a slow build-up but, by episode two, the pace was so tortoise-like, I jumped to episode six, missing nothing. Shouldn't thrillers have some basis in reality? The whole story is premised on which of the characters has the most mental issues. Then, out of nowhere, Behind Her Eyes jumps into astral projection.
Perhaps this all works out better in book form than on TV. But, it all seems like the author couldn't figure out how to end her book so she jumped the shark. Like Decider, I thought Behind Her Eyes showed some promise after one episode. No matter what else one thinks, there's no way this should stretch out six episodes. Handsome as they are, the actors can't carry a show with so little going on. Moreover, the cuts back and forth between present day and the rehab past annoy rather than educate. I give Behind Her Eyes 1.5 Gavels and it receives a 61% Rotten Tomatoes rating with a better-than-expected 7.3/10 IMDb score.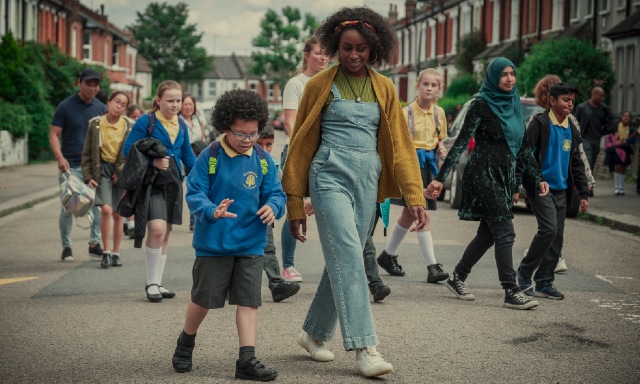 Plot
Stood up by a friend at a bar, single-mom Louise bumps into David. After a few drinks and a kiss, David suddenly bolts saying "I can't do this." The next day, she finds out that David is her new boss, a psychiatrist, and married. Awkward! That David and Adele struggle in their marriage is evident when he demands "this has to be the last time." Later, he doesn't say "I love you" back to her. The triangle gets more complicated as Louise becomes "best friends" with both. Pills, night terrors, heroin, and rehab all play a prominent role.
Actors
Eve Hewson (Papillon, Robin Hood) must be the go-to astral projection actress. Just last year, she's the astral twin in Luminaries. As the manipulative Adele, you will not mistake her for the singer. Simona Brown (The Little Drummer Girl, Grantchester) fits in nicely as the naive Louise. Rounding out the big three with his Scottish brogue is Tom Bateman (Cold Pursuit, Beecham House). All three are much better than the material.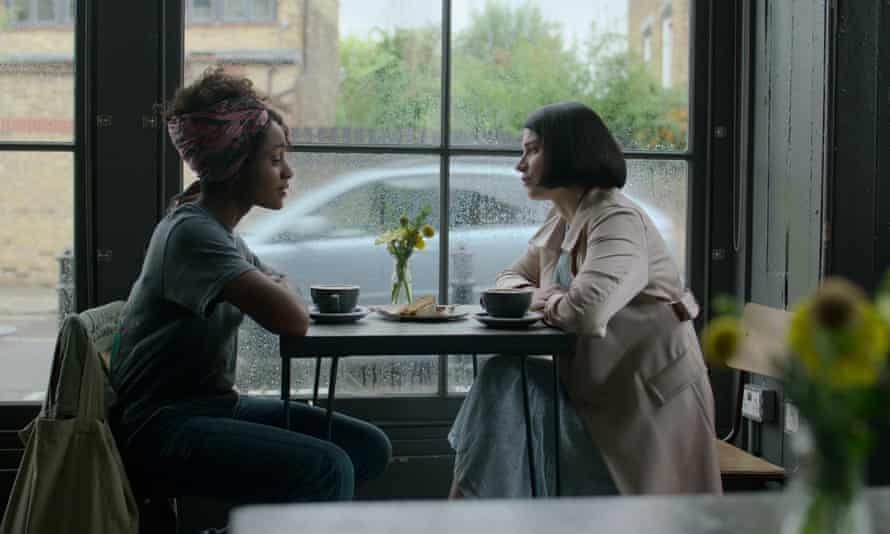 Final Thoughts
After sex with David, Louise announces "I won't bring this into work." The author telegraphs much in Behind Her Eyes. Granted, Eve Hewson does a lot with a blank stare. But, do we care?
"Here's my general opinion: I like a good twist, but the twist in Behind Her Eyes is a groaner. The series switches genres, and the final chapter felt to me like a slap in the face — when it didn't make me laugh out loud at the absurdity." Boston Globe
"Although it retains the book's shocking twist (it was marketed with its own hashtag #WTFThatEnding), even that is not enough to give Behind Her Eyes an edge over its umpteen counterparts." Independent (UK)
If a book has to make up its own hashtag, then it's marketing, not literature. Silly, not serious, best describes this series. So, why give it your time?