After Tully, Long Shot, and Bombshell, Charlize Theron returns to her Atomic Blonde butt-kicking ways in The Old Guard. Immortality in films is not new, nor is the loneliness associated therewith. Hundreds of years old, immortals have the chance to change the course of the world. But, as they look back today, isn't it reasonable for them to question whether they made a difference? Might they not be tired and just want it over with? It's not like they are going to pop down to the neighborhood psychologist's couch and spill their guts. In other words, The Old Guard have lots of time on their hands to think about life as they rescue the less fortunate. Oddly, these immortals are quite human. I give The Old Guard 4.0 Gavels and it receives a 79% Rotten Tomatoes rating with a 73% Audience score.
Plot
Hired by a former CIA agent, Copley, to rescue school children in South Sudan, Andy and her fellow immortals, Booker, Joe and Nicky, walk into a trap. Now certain that their powers are no longer secret, The Old Guard needs to tie up that loose end. On their way to Paris to find Copley, dreams let them know of the arrival of another immortal after 200 years. Andy sets off to Afghanistan bring Nile into the fold. But, what if Nile doesn't care to join? And who wanted to kill and/or capture the immortals, and why?
Actors
At 44, Charlize Theron (Andy) can kick and punch with the best, notwithstanding tearing a thumb ligament on the set which required three operations and six months in a brace. Okay, so she's not immortal. Matthias Schoenaerts (Booker) is her second-in-command, her best friend of a sorts. Our Cincinnati connection is KiKi Layne (Nile), also seen in If Beale Street Could Talk.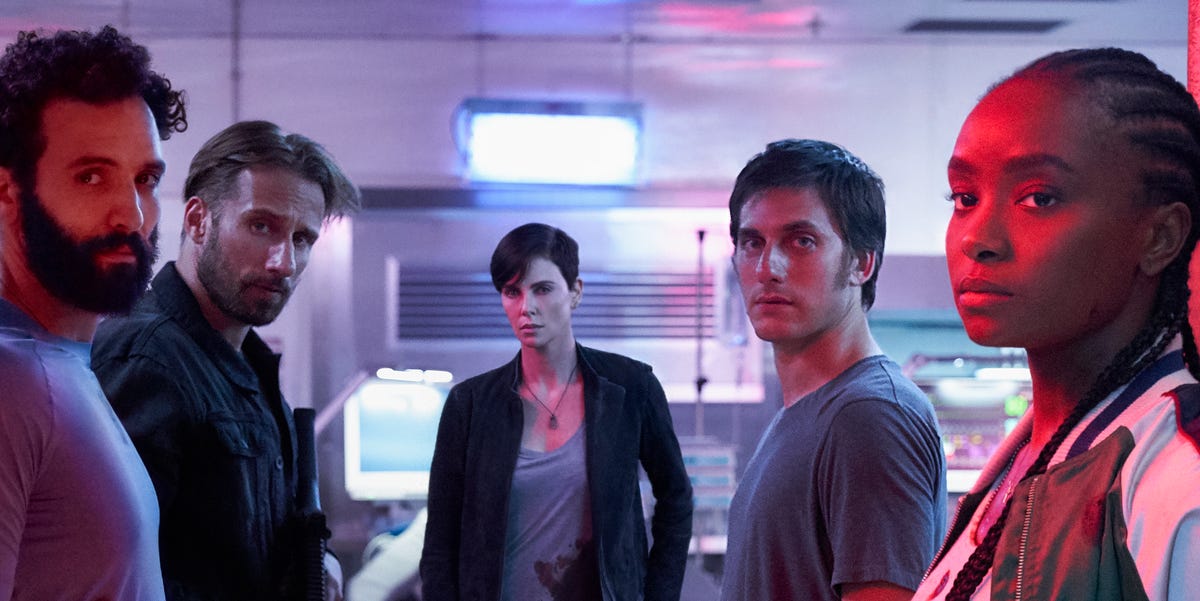 Final Thoughts
When questioned by Nile why riding in a drug-laden plane from Afghanistan, Andy responds "sometimes the people you gotta' work with are not the people you wanna' eat with." The twist in The Old Guard is that one day the wounds won't heal any more. They don't know when or why. Just like us mortals.
The Washington Post writes "unlike similar flights of escapism and potency, this one never loses sight of the "human" part of superhuman." The Rolling Stone concludes "So what if this female-fronted Netflix action thriller wants to spawn a franchise so badly you can smell the desperation. Charlize Theron, KiKi Layne and director Gina Prince-Bythewood bring a character-driven fire to this tale of immortal warriors." Charlize Theron and The Old Guard alongside Tom Hanks and Greyhound, the big guns are blazing this weekend.