Who knew that on a weekend of The Old Guard with Charlize Theron and Greyhound with Tom Hanks my favorite would be Little Voice with Brittany O'Grady? Quick, which is your favorite Sara Bareilles song? Okay, slow down. First, do you like original songs? Second, are you reluctant to commit to a TV series that's already in Season seven? Third, can you empathize with a character who is hesitant to step into the limelight? If so, Little Voice just may be that tune you can't get out of your head.
The first three 30-minute episodes just dropped on Apple TV+. Entitled "I Don't Know", episode one introduces dogwalker, music teacher, bartender Bess King as she writes music only for herself. In second episode "I Will Survive," Bess is in full singing mode and the songs rise to the occasion. The message is similar to Stargirl, but the music has so much more depth. I prefer to wait a whole season until I review, but with seven episodes yet to go, Little Voice is too good to pass up. I give the series 4.5 Gavels and it receive a 77% Rotten Tomatoes rating with no Audience score as yet.
Plot
Overhearing her sing in the adjacent storage unit, Ethan asks Bess why she isn't on stage. Once burned, Bess can't get past the rejection despite the urgings of co-worker, Benny. Roommate Prisha sings in an unusual all-female mariachi band. Bess' father has his street quartet. Autistic brother, Louie, has a savant-like memory of all things Hollywood and Broadway. With a nudge from Samuel on guitar, Bess sets out to prove that she is not a "benchwarmer." Will she be able to get out of her own way?
Actors
Britttany O'Grady's first main role was in the Fox series Star. Her Little Voice seems perfect for the Bareilles'-type songs. If you watched Reign, you will be reunited with Sean Teale, here as soul-mate/friend Ethan. Kevin Valdez is making his acting debut as the wonderfully unfiltered Louie. As Prisha, Shalini Bathina endures the neverending match-making efforts of her Indian parents. Like all the other characters, she has her own secrets.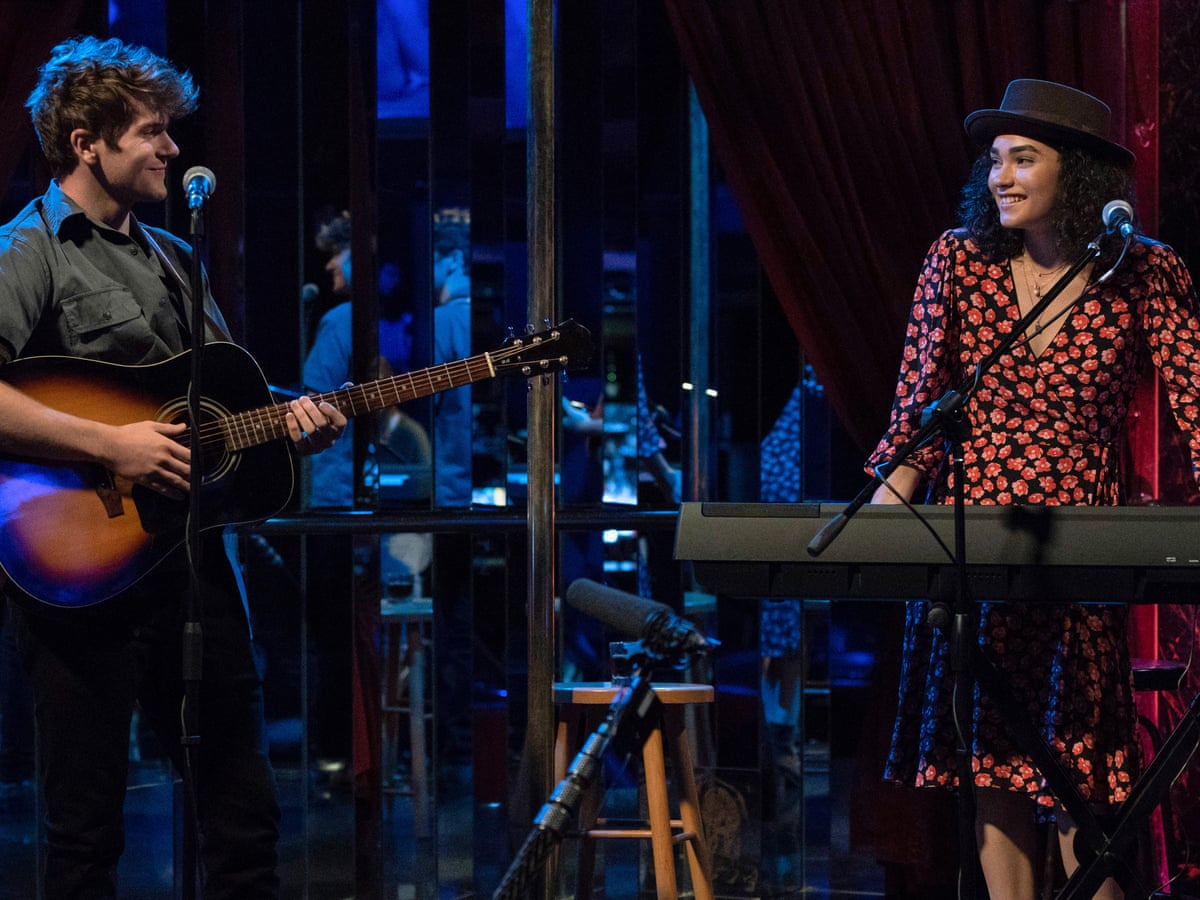 Final Thoughts
The songs "Coming back To You" and "Valerie" are particularly good. For the critics who complain of the many story arcs, I certainly did not find it so. Bess' struggle to write songs is consistent with "feeling her way" to get back in front of an audience. Rolling Stone proclaims "Little Voice is upfront about what it is: not just earnest, but charming, and more successful than not at exploring the inner life of a woman who can write songs that sound a lot like they've been on the radio for years." The Boston Globe writes "every scene with Valdez is wonderful – moving, funny, bittersweet. He is the real heart of Little Voice, regardless of who Bess winds up going with."
The collaboration of Sara Bareilles and Jessie Nelson worked well on the Broadway show Waitress with four Tony nominations. Add J.J. Abrams of Star Trek, Star Wars, and Mission Impossible fame and you get quite the production team. This looks like a fan favorite for those who enjoy music, romance, and comedy, with a little bit of drama.