Stargirl sings Be True To Your School, twice actually. Yet, the film is about "be true to your self." Try as she might, Stargirl can't conform, be like other high school kids. As Susan, she no longer exists. Like its character, Stargirl is different from other movies. In the previously unheard of category of most soft-spoken actors in a motion picture, Stargirl would certainly be a finalist. Set in the town of Mica, Arizona, rarely has the desert ever been filmed this beautifully. If your teen is struggling with who he/she is, I'd suggest you watch this film with them. Stargirl dresses differently, acts differently, talks differently; everything about this home-schooled girl screams different. Just how she fits into a public school is an intriguing story. I give Stargirl 3.5 Gavels and it receives a 70% Rotten Tomatoes rating with a near equivalent 72% Audience score.
Plot
Bullied on the playground as a eight year old for wearing his deceased father's porcupine tie, Leo learns early the lesson of blending in. At age 16, Leo plays the trumpet for a bad twenty-member high school band for an even worse football team. Along with his best friend, Kevin, he produces a show called Hot Seat to make the participant answer the burning questions of the day. Like all else at the school, it is bland, at best. And then, Stargirl shows up! The football team starts winning, and the band becomes cool. It is only a matter of time until the trophy case gets its first hardware. Stargirl is not afraid to stand out. Will Leo be next?
Actors
At age 12, Grace VanderWaal stood out. She won America's Got Talent. By 15, she snags the starring role as Stargirl. With her ukelele, unique voice and personality, it is quite the debut. As the proverbial kid lost in the desert, Leo is effectively played by Graham Verchere. Also no stranger to success at a young age, he's appeared in such shows as Fargo, Psych, and The Good Doctor. Giancarlo Esposito (The Mandalorian) appears briefly as somewhat of a mentor to both.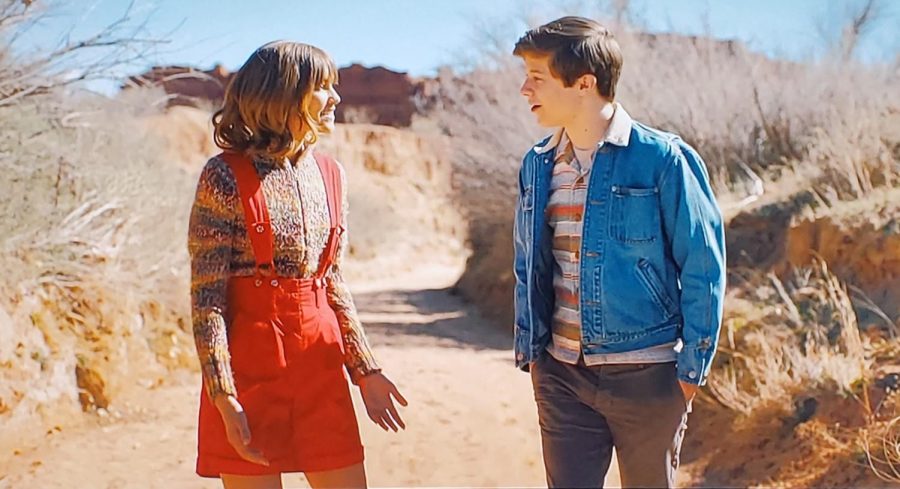 Final Thoughts
For those who enjoy the music of The Cars, here is a chance to re-live your teen years. Most of us expect Disney+ flicks to have happily-ever-after endings. Without spoiling it, let's put this one down as more perplexing, less satisfying. The Sydney Morning Herald pointedly notes "Stargirl teaches Leo everything and then teaches herself a thing or two as an afterthought. It's hard to work out who it's aimed at, unless teenage boys are suddenly turning to Disney for lessons in life and love." But, Richard Roeper sees a different style in "a high school comedy/drama/musical that I believe would have made the late great John Hughes (Sixteen Candles, The Breakfast Club) proud." Was Stargirl real, magical, or both? You decide.