Beautifully filmed and beautifully acted, If Beale Street Could Talk alternates between hope and hopelessness. Nominated for Best Picture at the Golden Globes, this is a heart-breaking story of love that can't overcome obstacle after obstacle. Based on a book written in 1974, Beale Street's director sees little change after 45 years. Racism and discrimination are front and center with no offer of a better future. Painstakingly slow at times, the struggles of this young couple are not easy to watch. I give this movie 3.5 Gavels and it receives a 94% Rotten Tomatoes rating and a 74% Audience score.
Plot
In 1971 Harlem, nineteen year old Tish and 22 year old Fonny are best friends since childhood. That friendship grows into something much more as they explore the innocence of young love. Ready to move in together, Fonny is falsely accused of rape. In jail, Fonny learns he is about to be a father. Tish's family is supportive, Fonny's family much less so. Struggling without his support, Tish must find a way to prove her man's innocence. The "system" will not help.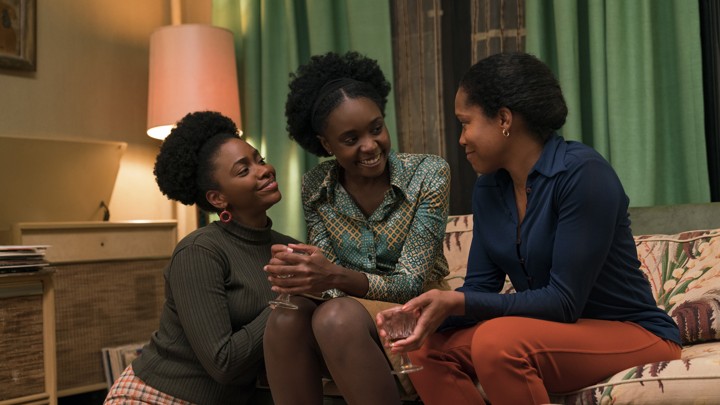 Actors
KiKi Lane is Tish, as innocent a young girl as you will see. Labeled as a "breakthrough performance," expect to see more of her. You previously saw Stephan James as Jesse Owens in the movie Race (2016). One would be hard-pressed to find a more sympathetic character than his Fonny. Golden Globe winner Regina King plays Tish's mother, caring and protective. Ditto for Colman Domingo as Tish's father.
Final Thoughts
If you liked Moonlight, Barry Jenkins also directed that Oscar winner. Make no mistake, these are good movies, just not feel-good movies. If the average family goes to five movies per year, they want fantasy (Black Panther), love (A Star is Born), music (Bohemian Rhapsody) and/or hope (Green Book).
There are two scenes that will stay with you long after you leave the theater. First, the verbal attack by Fonny's mother on Tish upon learning of the pregnancy, and the response. Second, Tish's mother tries to convince the "victim" to proclaim Fonny's innocence. The "victim's" reaction will sear into your brain. Some critics find sufficient "hope" at the conclusion of the film. I hoped for more.