By this time, I hoped to be able to highly recommend World on Fire brought to you by Masterpiece Theater on PBS. The final episode of Season One is this Sunday night. While it's not exactly World on Lukewarm, it's not exactly World on Sizzle, either. Most sprawling historical epics do a much better job of integrating their characters into history. Moreover, the main female roles all seem to have more backbone than do their male counterparts.
The sets, the costumes, and the music are all typically British-lavish. But, in Downton Abbey, each personality, both upstairs and downstairs, grabbed you. Other than Lois and Kasia, it's hard to root for the rest of the lot in World on Fire. Maybe I expected the show to go far beyond 1939. Already renewed for Season 2 and 1940, thus far I give the series 3.5 Gavels. It possesses an 83% Rotten tomatoes rating but a less stellar early 55% Audience score. (Note: Episode Six is the best so far.)
Plot
Despite the elitist objections of his mother, interpreter Harry Chase is madly in love with factory worker and exceptional singer, Lois Bennett. His posting in 1939 Poland interrupts their courtship. While there, his fling with Kasia Tomaszeski takes a different turn. Is marriage her only escape from the oncoming Nazi machine. As a soldiers notes, "is war the only way for Harry to escape his predicament?"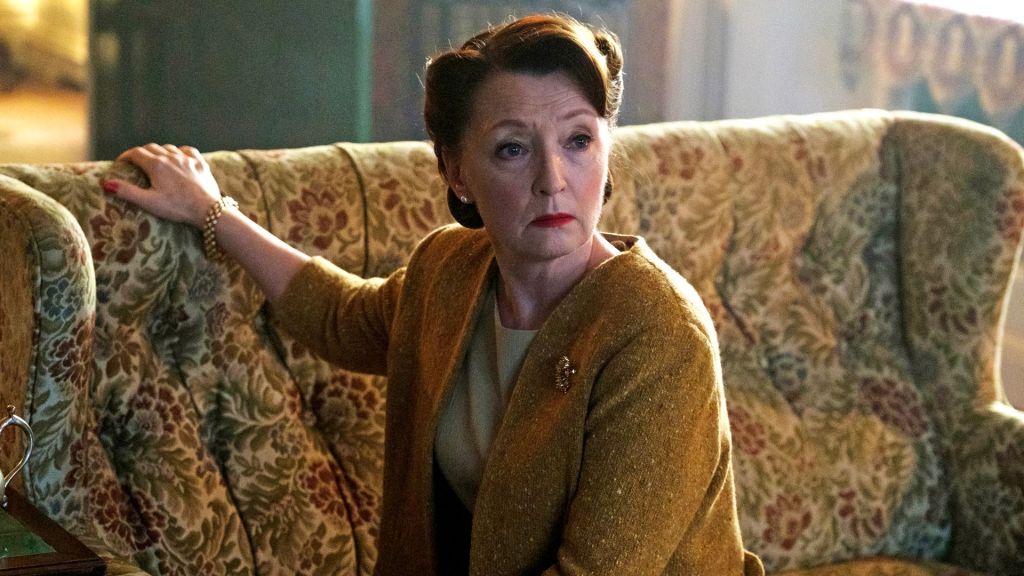 Actors
Of the three well-known actors, including Sean Bean (Lois' father) and Helen Hunt (war correspondent), only Lesley Manville, as Harry's mother, commands your attention. I will be kind and say that A Dog's Way Home did not prepare Jonah Hauer-King to be Harry Chase. That aside, Julia Brown (The Last Kingdom) as Lois, and Zofia Wichlacz (The Mire) as Kasia are electric.
Final Thoughts
Songs like "Love Me Or Leave Me," "My Baby Don't Care," and "Blackbird" do infuse a sense of 1939 in World on Fire. I did appreciate the line "the Nazi Party is a master of illusion" as their propaganda fooled much of the world. As a critic complains, "World on Fire is desperate to connect the then and the now, portraying every woman as a strident protofeminist and endowing every character with the wisdom of a 21st century therapist who has specialized training in trauma and oppression." Disappointingly, World on Fire is just good, not quite up to Masterpiece Theater's usual great. Possibly, that's good enough.