If you like Vikings on The History Channel, The Last Kingdom is Vikings on steroids. Based on The Saxon Stories, the Danes control more of England than do the Anglo-Saxons. King Alfred and the Kingdom of Wessex are the prize that all invaders seek. In the small territory of Bebbanburg, the Danes kill the earl and capture his son Uhtred. Raised by the Danes, but never forgetting his true destiny, Uhtred is torn between the two worlds. Season Four begins on Netflix today. Filmed in Hungary, the sets and costumes are first-rate. Alfred's goal of uniting the land into one England teeters back and forth. These are vicious, vicious warriors, and bloodshed is rampant. Still, The Last Kingdom earns its 4.0 Gavels with an average 91% Rotten Tomatoes rating with an average 95% Audience score.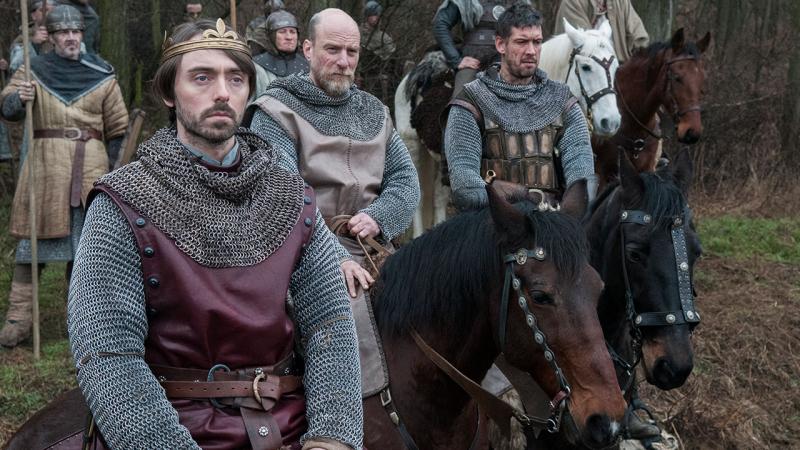 Plot
By Season Three, Uhtred is the most "trusted" battle planner for King Alfred. Of course, in and around Wessex, treachery abounds. The Anglo-Saxons are mesmerized by the prophecies of their priests, the Danes by those of their seers. As Bloodhair is about to attack Wessex, an ailing King Alfred knows he must prepare his son, Edward, to rule. But, Uhtred, will not swear his allegiance "for life" to this young boy. Now, more than ever, it is time to attack The Last Kingdom.
Actors
Like Travis Fimmel as Ragnar Lothbrok, Alexander Dreymon is compelling as Uhtred. You WILL follow him into battle. David Dawson, as King Alfred, brings the right amount of smarminess, compassion, and viciousness to a man always looking over his shoulder. Beocca, teacher and mentor of young Uhtred, now must convince Alfred that Uhtred must not be discarded. Ian Hart is the priest who risks his position with the King to assist the strong-willed Uhtred.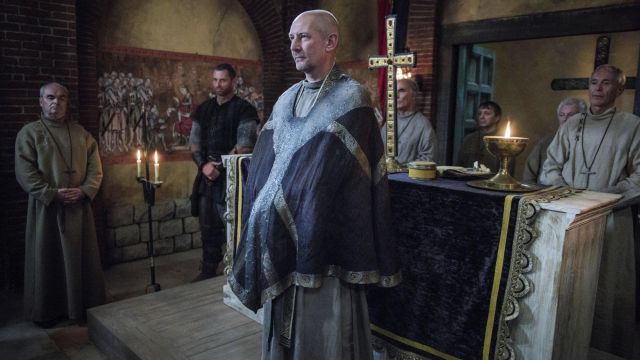 Final Thoughts
Because you have Aethelwold, Aethelred, Aethelflaed, and Aethelhelm, at times, the names become confusing. Do not let that deter you! Similar to The Game of Thrones, The Guardian warns you "not to get too close to any of the characters." The San Francisco Chronicle writes "there are no dragons in The Last Kingdom, or need for fantasy at all, for that matter. History proves every bit as engaging as make-believe." Vogue proclaims "there's also a Danish villain named Bloodhair thanks to his habit of . . . smearing blood in his hair. Subtlety is not The Last Kingdom's strong suit, but I'm telling you-it's a blast." Like Sherlock, the Brits keep bringing great TV. This won't be "the last."