Bring Sherlock into the 21st Century, eliminate the "elementary" phrase, and give Holmes an unfiltered Sheldon Cooper-like personality, and you get one dynamic series. Similar to Bosch, the first three seasons have an average 93% Rotten Tomatoes rating with an average 97% Audience score. Sherlock fancies himself the "world's only consulting detective" and a "high functioning sociopath." Whatever, his "Science of Deduction" is still spot on over 100 years after first appearing in print. Sometimes petulant, often manic, always exasperating, Sherlock is never boring. When Scotland Yard is desperate, they know who to call. Each season is three episodes, 90 minutes each, now on Netflix. I give the series 4.5 Gavels.
Plot
Suffering from flashbacks due to his service in Afghanistan, Dr. Watson is looking for a way to remain in London. To this point, no one will share a flat with the quirky Sherlock Holmes. A series of apparently unrelated suicides throw them into the investigation of a serial killer. Not all at Scotland Yard trust Sherlock. Why does his brother refer to himself as Sherlock's arch-enemy? And, we know that Professor Moriarty is lurking in the shadows somewhere.
Actors
Recently seen in The Current War and 1917, this is Benedict Cumberbatch as you've likely not seen him before. The thoughts of Sherlock spew forth from his mouth so fast that you can barely keep up. Most know Martin Freeman as Bilbo Baggins; I remember him from Mrs. TMJ's favorite, Love Actually. As Watson, he not only writes a blog, but is also carries a gun, somewhat surprising in present-day England. Rupert Graves (Inspector Lestrade) knows he has no control over Sherlock, takes his lumps, and gets out of the way.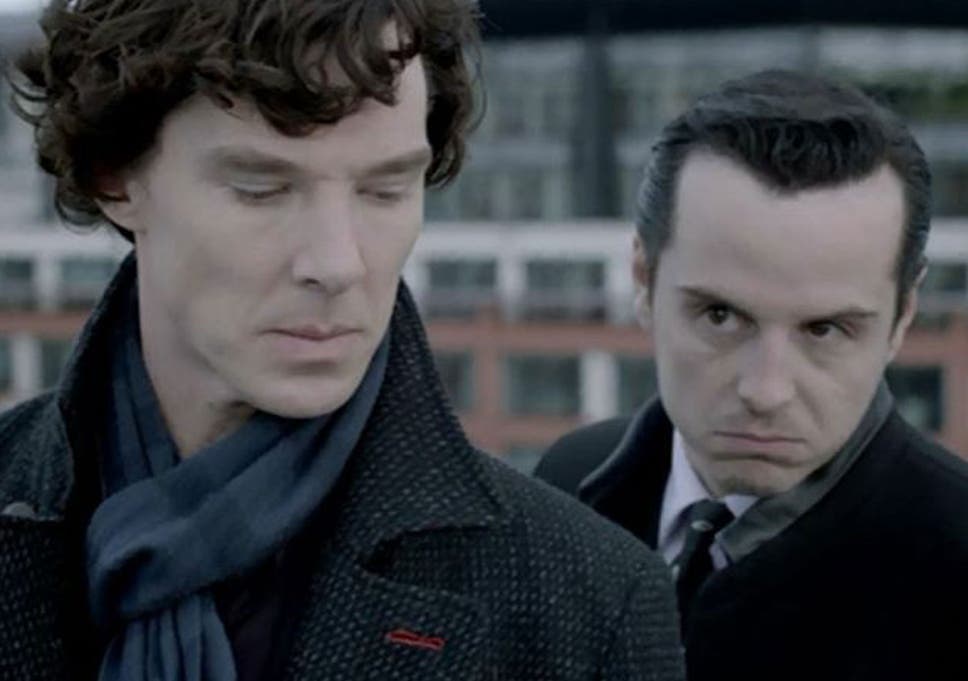 Final Thoughts
London is such a beautiful city, and Sherlock does it justice. The Guardian writes this Sherlock is "slightly Aspergerish," an apt description, I think. Indications of the quality of the show are 39 nominations which resulted in eight Emmys. "A strange, fascinating, and sometimes brilliant contemporary take on the father of forensic crime-solving," crows The Boston Globe. The New York Daily News writes "Sherlock is the rare classic drama that not only survives being dressed up with a new suit, but looks darn good in it." This series goes way beyond "elementary;" it gets its PhD.