After struggling to stay awake during Godzilla vs. Kong, I had no such trouble during Atlantic Crossing. Set your TV to record this eight-part series Sunday nights on your local PBS station, also available thru Masterpiece on Amazon Prime. Episode One has the feel of parts of The Sound of Music, absent the music, of course. Atlantic Crossing gives you a noble couple, much in love, with several young children in tow, trying to escape the Nazi advance. The Germans would like nothing better than to capture the Crown Prince and Princess of Norway. The show depicts the events of April 7-11, 1940 in vivid detail, hour by hour in some cases, as Princess Martha makes her way to her native Sweden. Despite it being the land of her birth, the Swedes refuse to let her in without a passport, until she threatens to ram the gate.
Just how accurate is Atlantic Crossing? What type access did Princess Martha have with Franklin Delano Roosevelt? All this is subject to some speculation as not much is known about her war activities in the U.S. Still, most feel that there was some love interest between the two. It is that personal story most subject to criticism. After all, who know what goes on behind closed doors on the presidential yacht, the USS Potomac? There is no question she was an effective advocate for Norway while stuck in the U.S. during the war years. WWII buffs should find this one a treat recognizing that it based on historical fact, not necessarily true. I give Atlantic Crossing 4.0 Gavels and it receives a 7.8/10 IMDb first episode rating.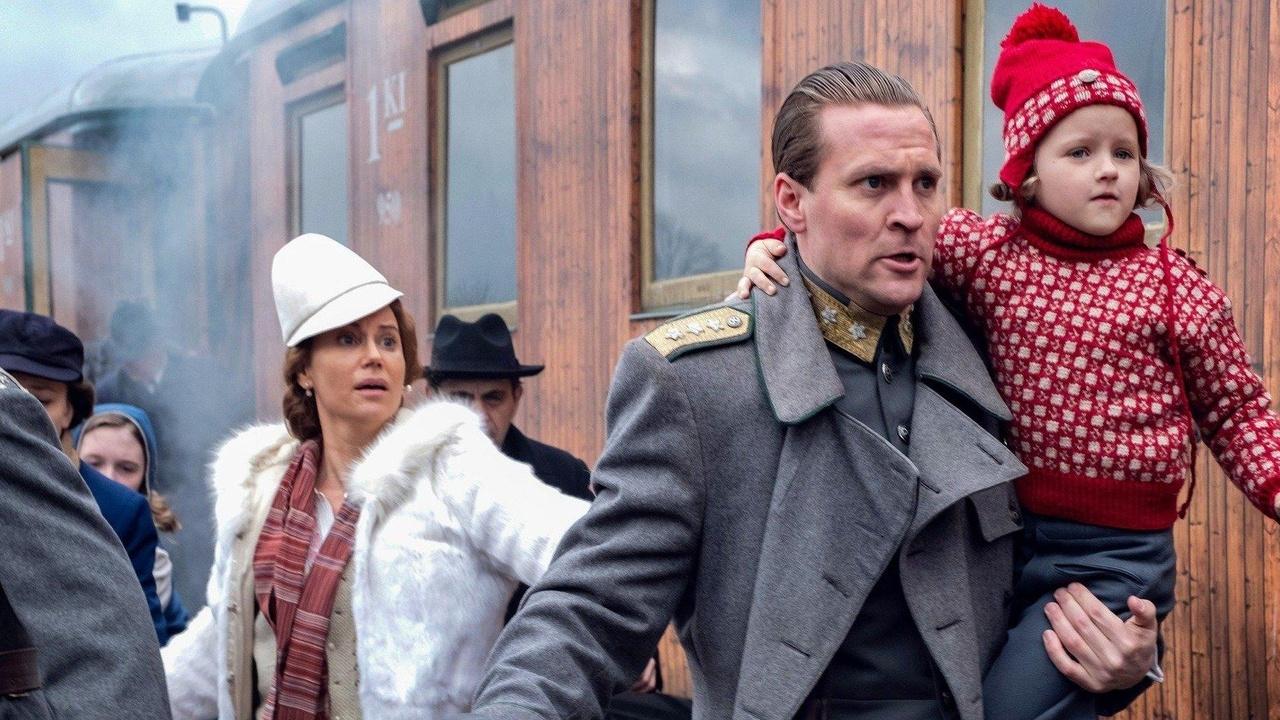 Plot
In 1939, FDR describes a visiting Olav and Martha as America's new sweethearts. Less than one year later, Olav frets that Parliament dithers while the Nazis emit signals of invasion. Never before has a neutral country been attacked but Norway's steel-making capacity is irresistible to Hitler. Caught off-guard, Olav and Martha board a train with the King and Parliament, but bombing attacks force disembarkation. The Nazi invasion is swift and effective. Olav remains in Norway. When will they next see each other?
Actors
We know The Bridge starring Diane Kruger and Demian Bichir. That FX series copied the Danish-Swedish show two years earlier starring Sofia Helin ( Crown Princess Martha). Her husband, Crown Prince Olav, acted by Tobias Santelmann, played Ragnar in The Last Kingdom. Twin Peaks made Kyle MacLachlan a household name. Now, he gets his chance to play FDR. Thus far, it appears to be the typical, fine ensemble Masterpiece cast.
Final Thoughts
Unless you like lots of snow, early April looks like a bad time to visit Norway, at least in 1940. Visually, it's gorgeous. Notably, it will be interesting to see the blowback against Prime Minister Johan Nygaardsvold for his failure to prepare Norway for war. Early on, he appears so naive. To the contrary, Churchill's warnings seem so prescient. Now, bring on the Americans!
"Just one episode in, I can already tell you, I am hooked. All aspects are appealing to me, including the history and the focus on World War II. From beginning to end, this episode is riveting." Tell-Tale TV
"Atlantic Crossing is reminiscent of World On Fire, which documented various European's lives as Hitler made his march across Europe. Here, it focuses on two royals instead of regular people, but people facing the terror of their lives literally being blown up is the same." Decider
I know what I'm going to be watching on Sunday night for the next few weeks.