Jumanji: Welcome To The Jungle caught lightning in a bottle. No one expected the re-make to gross nearly $1 billion. Can they do it again? Adding Danny DeVito and Danny Glover to Kevin Hart and Jack Black gives four great comedic talents. Of course, Dwayne Johnson is no slouch either, even with the bad accents. Yet, for all the firepower, Jumanji: The Next Level just doesn't make it to the next level. It just seems too similar to its predecessor. Copying scenes done better by Tom Cruise and Harrison Ford gets no points for originality. I give the film 3.5 Gavels and it receives a 68% Rotten Tomatoes rating with no Audience score as of this writing.
Plot
Spencer is in a funk. Separated from his girlfriend, he misses the action of his avatar, Dr. Smolder Bravestone. Despite promising Martha, Bethany, and Fridge that no one would ever go back, he re-enters the game. Will his friends follow him? Could Spencer ever return without the help of his friends?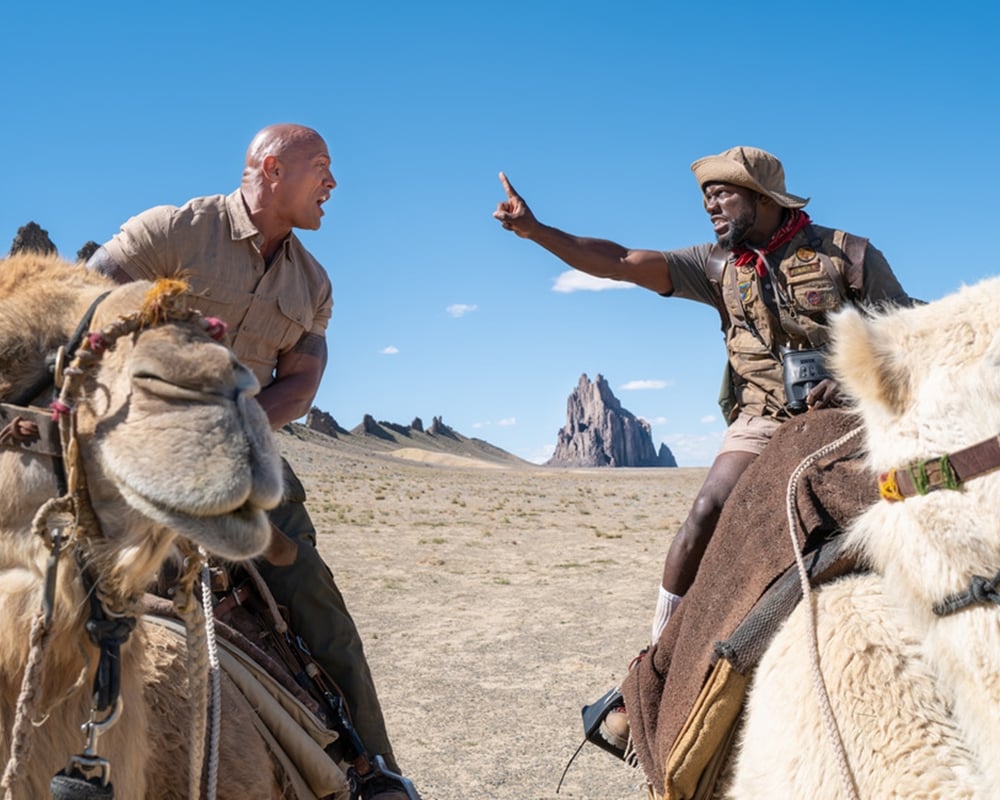 Actors
Besides the Big Three mentioned above, Karen Gillan, also returns, abs prominently displayed. As they become avatars, expect the unexpected. Danny DeVito is Spencer's grandfather; Danny Glover the former business partner of DeVito. DeVito is the clear winner as scene-stealer, hamming it up with great fun.
Final Thoughts
If you liked the 2017 version, then you will be satisfied with Jumanji: The Next Level. Except with a $125 million budget, one hopes for something more than mere satisfaction. At times, the CGI seems clunky, especially the ostriches. Danny Devito says more than once,"It sucks to get old!" But, he makes a touching comeback at the end by noting what a wonderful life he's had. The scene is set for yet another sequel, but I will be surprised if this one makes anywhere close to Welcome To The Jungle. Perhaps we will be fortunate enough that the game will be destroyed forever or, at least, for another generation.