With the recent reminders to take care of your mental health courtesy of Simone Biles and Naomi Osaka, a visit to Beyond the Lights is worthwhile. This 2014 seven million dollar film reminds the viewer a bit of The Bodyguard (1992), just without the star power of Whitney Houston and Kevin Costner. Still, it has a very nice soundtrack, especially the latter half. While The Bodyguard garnered two Academy Award nominations for Best Song (Run To You and I Have Nothing), Beyond the Lights received one (Grateful). While it was Whitney's debut performance, this movie cemented Gugu Mbatha-Raw's place as a Rising Star. Add Minnie Driver and Danny Glover (Jumanji: The Next Level) and you get your $3.99 worth on Amazon Prime.
Pregnant at 17, repudiated by the father and her parents, it's always been mother and daughter (Macy and Noni) "against the world." At an early age, Macy recognized her daughter's talent, settling for nothing but the best. At what cost? She demands that Noni "chuck" a second place talent show trophy. "Do you want to be a runner-up or a winner?" That was 1998.
Sixteen years later, Noni is a star, winner of the Billboard Award for Best Song along with her "boyfriend," the more established, rapper Kid Culprit. Noni knows all too well that her "whole life is in someone else's hands." She's about to hit rock bottom. Does anyone really "see" her? Against the backdrop of the pressures of stardom and paparazzi, Beyond the Lights takes us into the cutthroat music world. I give the movie 3.5 Gavels and it receives an 83% Rotten Tomatoes rating and a 75% Audience score.
Plot
Assigned to guard Noni's hotel room door at the Sofitel Hotel in Beverly Hills, officer Kaz Nicol overhears her mother's screams. As Noni jumps from the hotel balcony, he grabs her arm and pulls her to safety. He wants her to seek medical help but others convince her to greet the media with "never mix alcohol, a balcony, and five-inch heels." Her record company threatens to nix her new album because "we're selling sex and fantasy here and suicide ain't sexy." As Kaz and Noni get begin to hang out, the relationship upsets Macy. "When they see the two of you together, they see her back on that balcony." The "hero cop" has plans of his own. Will he follow his heart or his dreams?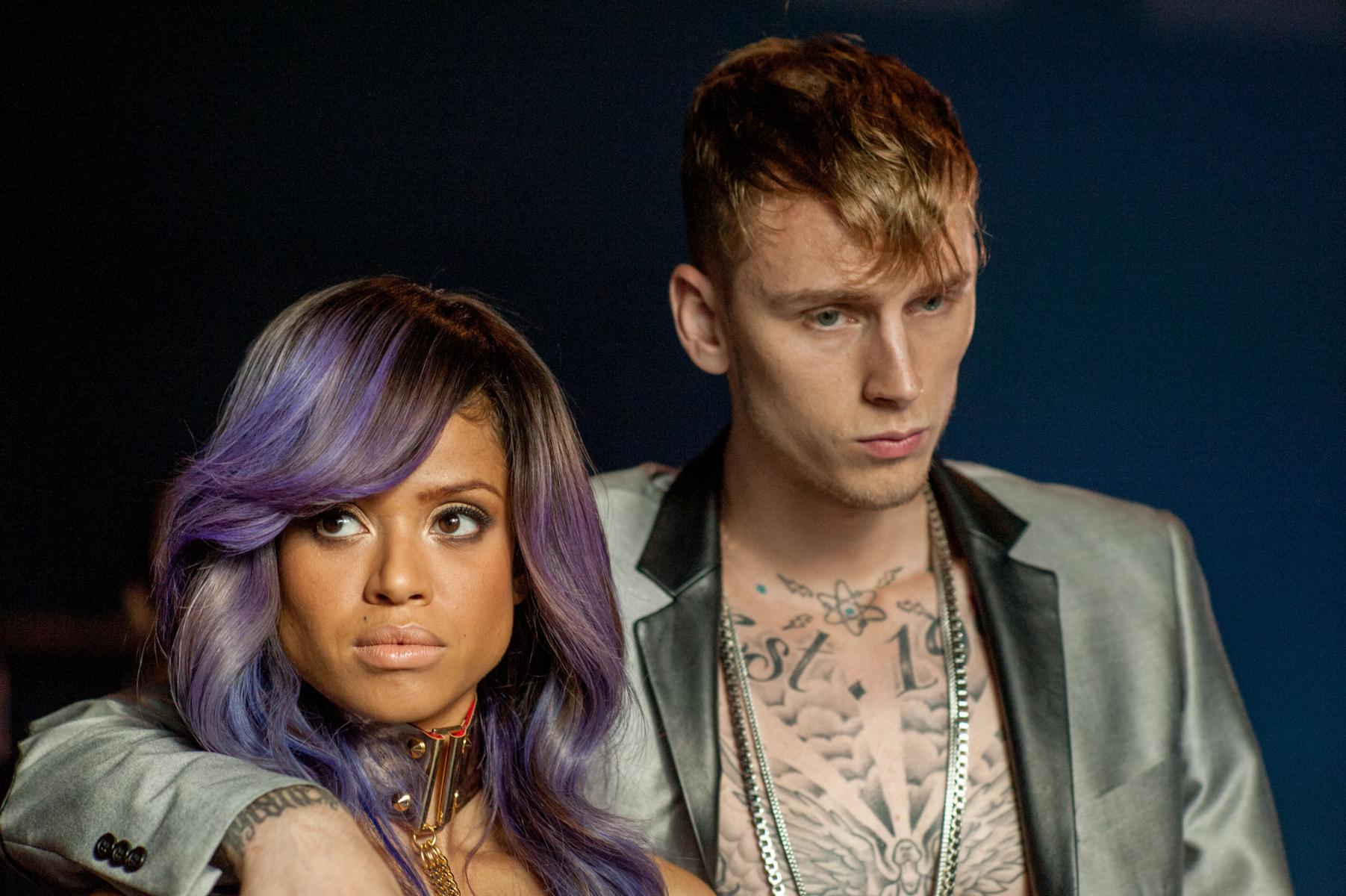 Actors
In Loki and The Morning Show, as well as three films in 2020, Ms. Mbatha-Raw does not lack for work. In Beyond the Lights, she does her own singing. The song Blackbird frames her "raw" talent. While the studio worried whether Gugu could pull off the role of Noni, I suggest that Nate Parker was more problematic. The misogyny portrayed in the film is a reminder of the rape allegations made against him (later acquitted) in 1999. It certainly cast a shadow over Birth of a Nation. Moreover, did his Kaz really ever connect with Noni?
Final Thoughts
"When I needed a mother, you were my manager" sums up Beyond the Lights quite nicely. As Noni becomes more independent, she grabs Kaz' tag line "truth is the only safe ground to stand upon." Can it ever be "perfect if you start on a lie?" All are lines worth ruminating over.
"It strikes a risky, though successful balancing act between being immensely entertaining as a musical feature and making dramatic, important statements about depression, self-worth and female empowerment." RogerEbert.com

"While melodramatic in the vein of A Star Is Born, Beyond the Lights is also a wise and open-hearted look at the price of fame upon personal identity." USA Today
Some might call Beyond the Lights a chick-flick or a date-movie. It is a love story, but a love born of concern. Hopefully, everyone has someone who can help "see" them through a crisis.