Move over, Joni Mitchell and your Clouds in Both Sides, Now. Make way for Clouds by Zach Sobiech and its 18 million YouTube views. Why bring up a song from 2012? Jointly brought to you by Kleenex and Puffs, a film about Zach's last months is now available on Disney+. No, it's not really sponsored by the tissue makers, but it may well be the first two box tissue movie of the year. Zack is dying of osteosarcoma, a deadly bone cancer which mostly strikes children. Diagnosed at age 14, Clouds begins by letting us know he's had 24 rounds of chemo over four years. Simply stated, the movie pulls no punches. How does he choose to live those last six to ten months?
At this point, the reader may wonder why he/she would watch these tear-jerker. Sitting in his high school class, assigned to write their college entrance essay, the teacher demands the students answer "you got one life to live, what are you going to do with it?" Understandably, Zack could say "Screw it, I'm outta' here." Ultimately, he decides to write songs and make people happy. It is through this struggle that Clouds earns its wings. I give the movie 4.0 Gavels and it receives a 76% Rotten Tomatoes rating and a 7.5/10 IMDb score.
Plot
On his way to a first-date picnic with Amy, instead Zach lands in the hospital with a collapsed lung. Given no hope by the doctors, Mom convinces the family to try a vacation to Lourdes. Upon his return, Zach and best friend, Sammy, decide to make an album. One song posted on YouTube jumps from 20,000 views to 51,000 views overnight. Even as they catch the attention of BMI, he pushes Amy away to "protect" her. At some point, Zach must face the dreaded "Doctor's List." How and where do you want to die?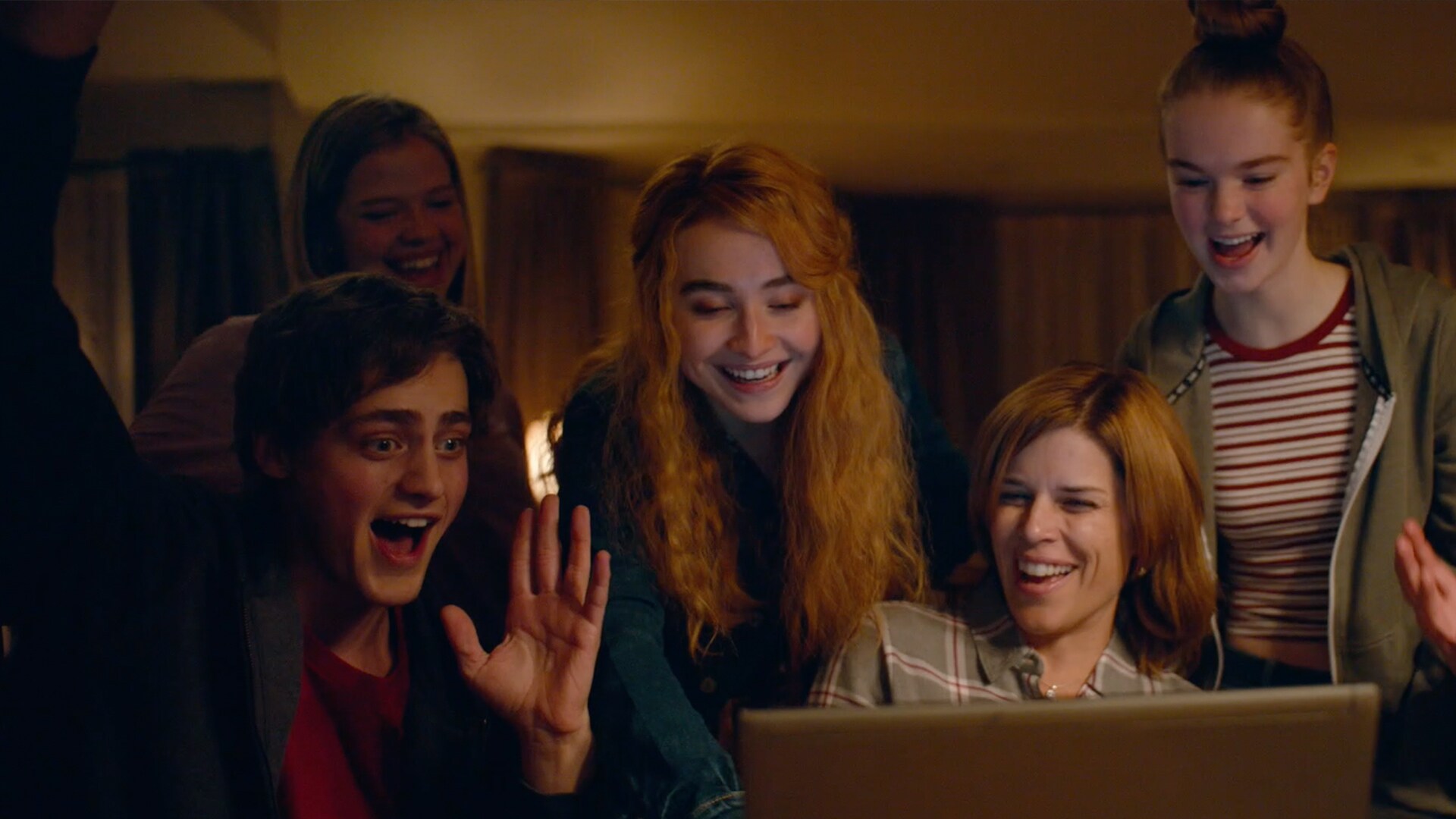 Actors
Did you know that Fin Argus plays eight different instruments? That talent shines through as Zach Sobiech. Already in two Jumanji films, Madison Iseman dazzles with her smile as Amy. Well known on the Disney Channel, Sabrina Carpenter plays Sammy, who suffers not just watching her best friend die, but also as he falls in love with Amy. Now 47, Neve Campbell (Skyscraper) makes a nice transition from sex symbol to motherhood, a la Jennifer Garner.
Final Thoughts
"Don't wait until you learn you are going to die before you start to live." Interestingly, Clouds has a number of similar thoughts about end of life. Zach wants to be "remembered not as a kid who went down fighting, but as a kid who went up fighting." Despite wondering "why me?," Zack's positive attitude and sense of humor stick with you.
"This film is particularly perceptive on the issue of what it means to try to be 'normal' under excruciatingly painful circumstances." RogerEbert.com
"This movie pays tribute to Zach Sobiech in such a beautiful and inspirational way." KSTP-TV (St. Paul, Minn.) Note: Zach attended Stillwater High School in Minnesota.
Appropriately, many of Zach's real life friends appear in Clouds. Even more fittingly, the song hit #1 on the ITunes chart after the release of the film. Have yourself a good cry! That's the real Zach below.