Has it really been six years since Frozen melted our hearts and created a franchise? (See Thursday Morning Coffee – 6/27/19.) Will Disney be able to re-capture the magic in Frozen 2? Can they give us more wonderful music, or are we expected to "Let It Go?" Animation magic, yes; music, a definite no, not even a "Do You Want To Build a Snowman." While children will be mesmerized by the color and the sound, the story seems much more complex, more adult than the original. At times, the songs appear ready for the Broadway stage rather than a children's movie. Despite that, Elsa's "ride" across the Dark Sea is stunning, absolutely marvelous artwork. I give the film 4 Gavels and it receives a 78% Rotten Tomatoes rating with no Audience score as yet.
Plot
Elsa and Anna are told in their youth about the enchanted forest in the North by their parents. Their father was saved by an unknown person but no one is allowed to venture back. That is, until Elsa hears a voice calling her. What happened to her father years ago? Who rescued him? Why was an impenetrable mist placed around the enchanted forest? The leader of the Trolls warns that Elsa's powers may not be strong enough to save Arendelle. "Into The Unknown" they go!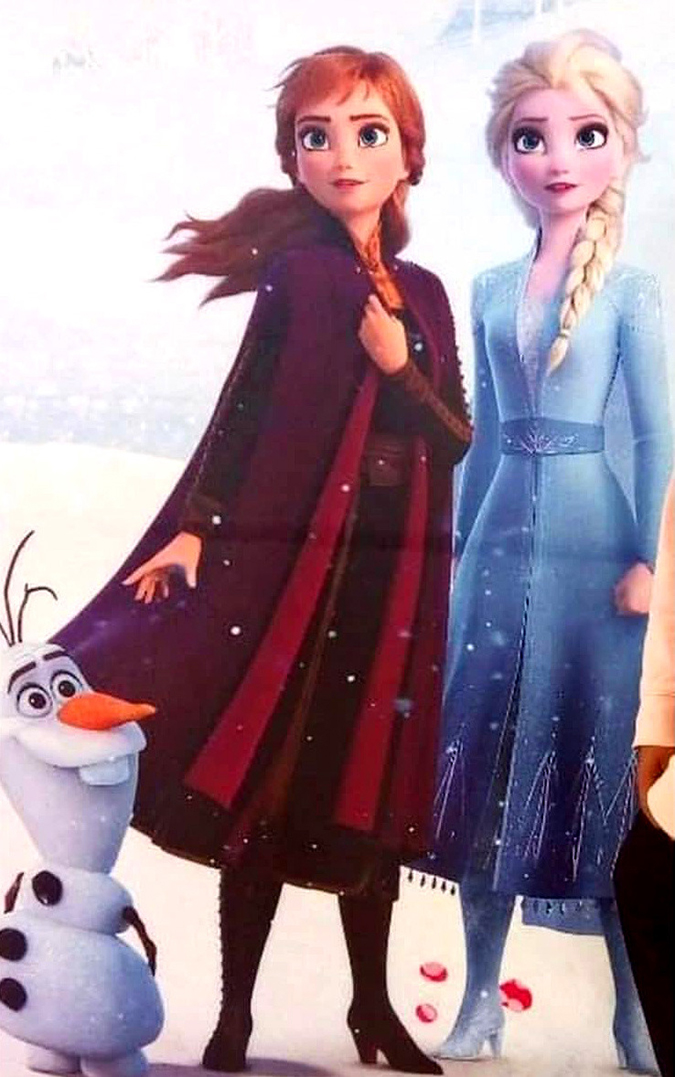 Actors
Once again, Idina Menzel and Kristen Bell voice Elsa and Anna, voicing now iconic characters, simply because "Some Things Never Change.". Josh Gad returns for comic-relief as Olaf wanting to know if he will understand more "When I Am Older." Jonathan Groff as Kristoff, in love with Anna, just can't quite get it right as he is "Lost In The Woods."
Final Thoughts
When a teaser trailer gets 116 million views in the first 24 hours, I am sure Disney feels comfortable that it will earn at least $100 million this weekend. And, those numbers will soar when the kids hit next week's Thanksgiving break. Critics are torn. Is this another "classic that kids will want to see dozens of times?" Or, is it merely "lukewarm," that deadly adjective for a film called Frozen 2?
Like most sequels (see Aladdin), it just can't quite capture the genie in the bottle. Still, it will do nothing to harm the franchise. To the contrary, it will bring the memories back. That, most of all, is what our friends at Disney are counting on. Give Elsa and Anna and Co. new life and Christmas is just around the corner. Bottom line – good, not great, worth the price of admission, just don't expect it to defrost any icicles in the heart of The Grinch.