Does Brad Pitt look 55 to you?
Will we ever see Ad Astra? Set for release in January, then May, and now September 20, Brad Pitt is sent to find out what happened to his father, Tommy Lee Jones. Co-starring Ruth Negga, Donald Sutherland, Liv Tyler and John Ortiz, this star-studded cast experiences "The Surge," world-wide power outages. Are these caused by a classified weapon carried by the earlier mission? The director describes the movie as "sorta like, if you got 'Apocalypse Now' and '2001' in a giant mash-up and you put a little [Joseph] Conrad in there. "
While we are in space . . .
Amazon imagined the Nazis won World War II in The Man in the High Castle. Now Apple TV+ visualizes a world where the Russians were the first to the moon. In For All Mankind, the Americans are in shock. Never ones to back down, the powers-in-charge decide that we will be the first to Mars, Saturn, and beyond. Starring Joel Kinnamon, Sarah Jones and Michael Dornan, will the "frenzy" to catch up cost lives? We will know this fall!
Amazon also imagines "exercise" . . .
What if you go to the doctor and he tells you to lose 55 pounds? That's the premise of Brittany Runs a Marathon. Set for release August 23, party-girl Jillian Bell has never met a job she kept, a relationship that lasted, or, apparently, a donut that escaped. Now, the doc tells her to "get healthy!" Jillian looks like the least-likely person ever to run a New York City Marathon. And, therein lies the comedy. Interestingly, it won the Audience Award at the Sundance Film Festival for U.S. Dramatic. Did they have a category for U.S. Comedic?
Yet another comic character you've never heard of . . .
Will it be Shazam vs Black Adam? In 2009, Black Adam was ranked as IGN's 16th Greatest Comic Book Villain of All Time. He was the arch-nemesis of Shazam. Nowadays, he apparently has seen the error of his ways, because Dwayne Johnson has to be a good guy, doesn't he? In a previous world, Black Adam was a semi-immortal Egyptian prince who became corrupted by the magical powers imbued to him by a wizard. Who knows where this goes. Stay tuned!
Spoiler Alert!
In the category of "Don't take anything Hollywood too seriously," I give you Rambo vs Godzilla. This "spoof" trailer takes portions of the new Rambo movie and splices them with the recent Godzilla flick. Nothing new here except the creative, misfit minds of a misspent youth. Still, it was too good not to pass on.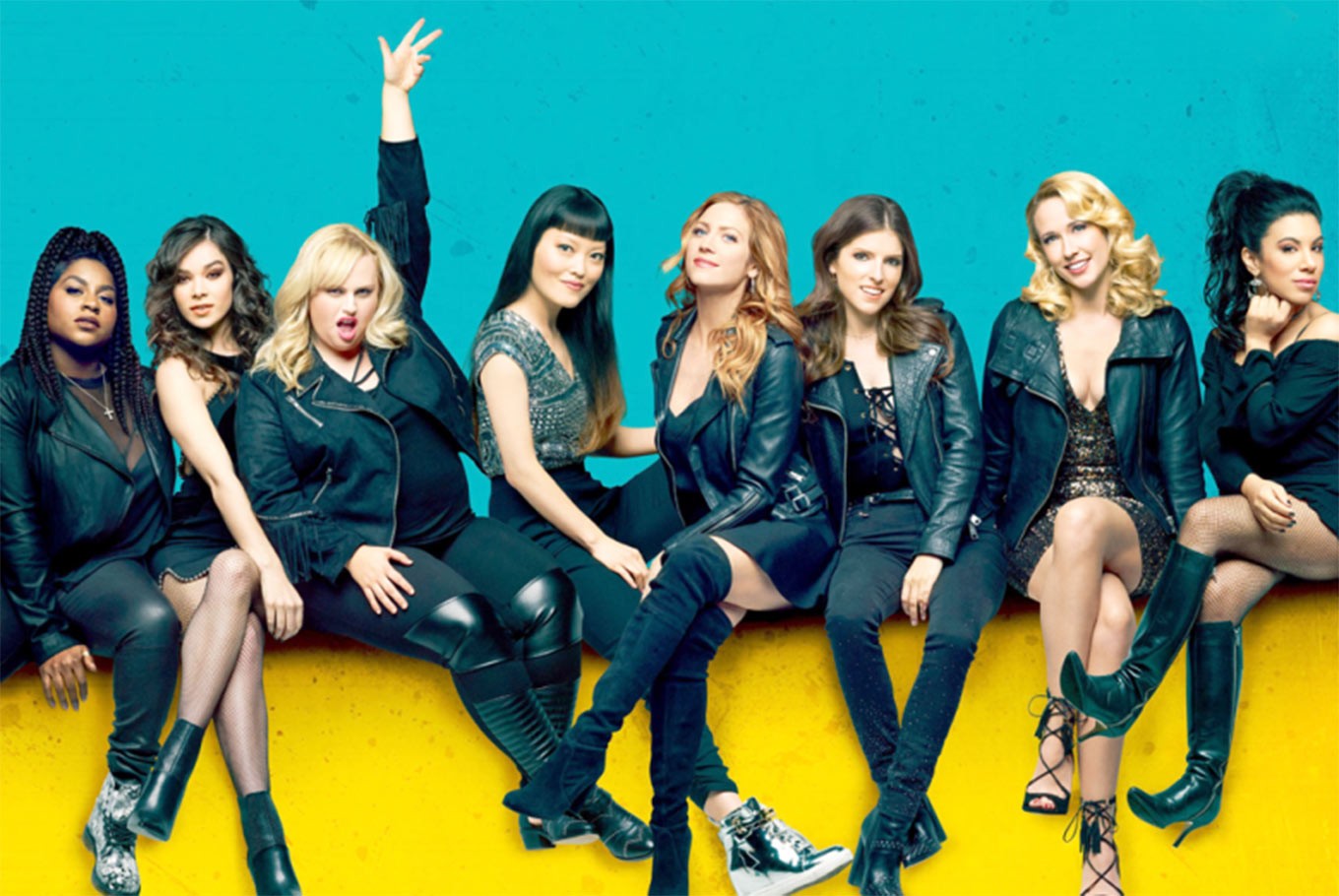 Pitch Perfect to the rescue!
Gold Circle Films needed capital to grow. After all, they produced My Big Fat Greek Wedding (2002) which made $368 million on a $5 million budget. So, CIT Bank loaned the entity $76 million. But, as the November 2011 maturity date loomed, with no re-payment in sight, CIT sold the loans to Sandton Capital Partners, presumably at a much discounted rate. Then, Gold Circle strikes "gold" again with Pitch Perfect. Gold Circle refused to pay because the loan was through Gold Circle Finance, a shell company insolvent in 2010. The New York judge says no one would finance a shell corporation without a guarantee from the revenue producing parent, and found such a guarantee. He ordered Gold Circle to pay $14 million. Pitch Perfect made $115 million on a $17 million budget. Pitch Perfect 2 made $281 million on a $30 million budget. Pitch Perfect 3 made $185 million on a $45 million budget. Pay up, Gold Circle!
Go north, young lady!
In 2013, Frozen made nearly $1.3 billion on a $150 million budget. How many times did your kids sing "Let It Go?" But, you must add in the Frozen franchise, i.e., video games, short films, music, Disney on Ice, Broadway, merchandise, Disney theme park attractions, etc. In 2015, Forbes reported that licensing of the Frozen merchandise made as much as the movie. So how much is the Frozen franchise worth? Let's just repeat that the global brand is "massive!" Courtesy of Disney, on November 22, it's about to get bigger. Check out the trailer for Frozen II.