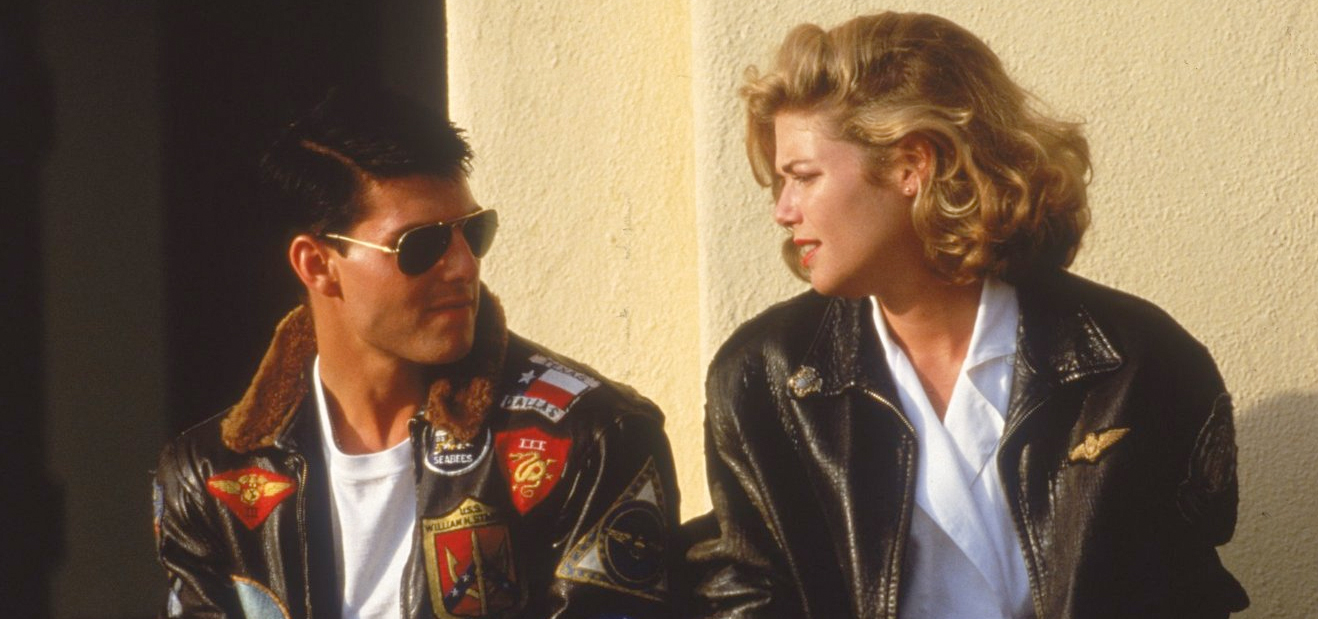 Coffee with Maverick?
As we anxiously await Tom Cruise in Mission: Impossible Fallout, word comes that Miles Teller will play Goose's son in Top Gun: Maverick due out July 12, 2019.  In the 1986 original, Goose, played by Anthony Edwards, didn't survive.  Cruise as Maverick and Val Kilmer as Iceman will not be happy outside the cockpit being supplanted by drones.  Just guessing, but nothing will keep Tom from flying early and often in this flick.  But the real question is who will replace Kelly McGillis  as the love interest?  Although we haven't seen her lately, her filmography looks like she has been busy.  Hopefully, we'll get a cameo, at least for a cup of coffee!
Wasp
By now, you know that Ant-Man and the Wasp dominated the box office this week making $76 million in the US market totaling $161 million worldwide.  Incredibles 2 continues to be incredible making $504 million in the US with a worldwide total of $772 million.  Jurassic World: Fallen Kingdom has passed the one billion mark.  The movie business is as hot as the weather these days.  Spoiler Alert:  If Ant-Man and the Wasp was to take place prior to Avengers: Infinity War, did the mid-credit scene make sense?  Thanos would not yet have had the power to vaporize.  Is the power retroactive?  Hmmm. . .
Yellowstone
I was not too impressed with the first episode of Yellowstone, Kevin Costner's new show on Paramount TV found on Channel 241 on DirecTV.   Wonderfully filmed, it was  a bit slow and some of the characters, especially Beth Dutton, daughter of the patriarch, seemed a stretch.  It is usually best to give a new series at least a couple of episodes and I am glad I did.  Episode 2 picked up the pace; I  knew Taylor Sheridan (writer —  Hell or High Water, Wind River, Sicario) wouldn't let us down.
Follow John Dutton and his family in their struggle against developers, Native Americans, and the government as they try to hold onto the largest ranch in the US. It just happens to be adjacent to Yellowstone National Park as you might have guessed.  It's grade has gone from 3 Gavels to 3.5 Gavels and it is trending up.  Best of all, if you want to join in, you only have to catch up two episodes.
HBO
Remember when HBO was the big kid on the block?   Now that Time-Warner and AT&T have merged, the new boss (John Stankey) says it has to change direction.  Likening the change to "childbirth," he is demanding more subscribers and more content, which he acknowledges will mean increased investment.  And all this was said without mentioning the new bullies looking over his shoulder — Netflix and Amazon.    How quickly things change.
The Americans
Many critics thought the last season of The Americans was the best of all.  Rotten Tomatoes has Season 6 with a 99% rating.  I am sure that JJ Abrams, director of Star Wars IX, has noticed that Keri Russell is looking for work.  Since they worked on Felicity and Mission: Impossible III, it is logical (the Star Trek reference was intentional), that he would want to bring her aboard.  We have to wait until December 19, 2019 to find out who she will play.  Darn!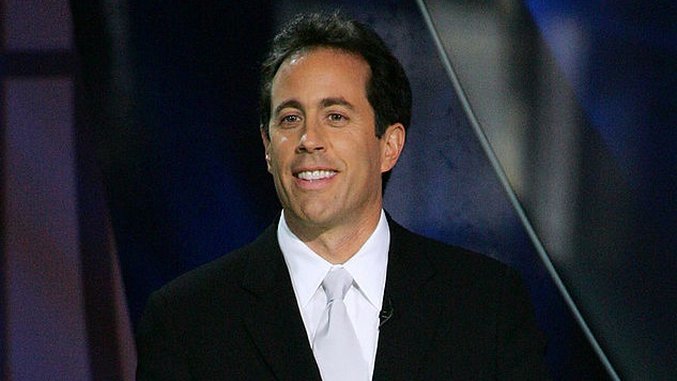 Seinfeld
Is Jerry Seinfeld a copyright infringer?  Apparently a guy named Christian Charles directed a pilot for Comedians in Cars Getting Coffee in 2002.  He alleges he came up with the idea.  Not so fast says Mr. Seinfeld.  Jerry says the idea originated during a cross country trip he took with another comedian in 2000.  Further, there is no question that Seinfeld owns the show.  There are two other problems–a three year statute of limitations and Mr. Charles is looking for a new attorney.  The odds favor Mr. Seinfeld.
Matt Damon
Remember Marc Rich and the controversial pardon by Bill Clinton way back in 2001?  With Matt Damon starring and John Krasinski producing, the story is about to hit the big screen.  Rich became a very wealthy oil commodities trader, but was indicted on 65 criminal counts, including tax evasion in 1983.  Evading taxes is one way to become rich.  He apparently avoided conviction because he was smart enough to stay in Switzerland.  It sounds like an interesting yarn as he had illegal dealings (allegedly) with the Cubans and the Israelis, as well as our own government.   Was this a shocking abuse of presidential power (New York Times editorial) or justified as later claimed by the former President?
The Rock
Was Dwayne Johnson able to save his family from The Towering Inferno?   Is it better than Die Hard?  What did TMJ think of Skyscraper?  See the review posted last night.  With this new format, just click on the link.  For those of you over 60, that means click on the highlighted word "Skyscraper" and it will take you right to the review.  It's easy and you don't even need to call your grandchildren.  On second thought, call them anyway.  We can never talk too much to our grandkids!