With apologies to the Eagles, "Welcome to the Hotel Portofino, such a lovely place, such a lovely place." Like Hotel California, gorgeous on the outside, but all is not well inside. Set in 1926 Italy, the first of six Britbox episodes aired Sunday on PBS, the remainder to follow weekly. Like all these period pieces, the settings are lush, the costumes meticulous, the stories layered, but nothing compares to Portofino itself. Known for its "Dolce Vita" (life of heedless pleasure and luxury), this small fishing village on the Italian Riviera becomes a stopover for the rich and famous. And, where you find rich and famous, you find scoundrels and villains. As I said, welcome to the Hotel Portofino.
Bella Ainsworth spent three years convincing her husband to reside in Portofino, another three years to convert an old country house into a fabulous hotel. She fell in love with the area on her honeymoon. Now it's a fresh start after the war. As with all new enterprises, cash flow is a problem. It is imperative that the opening make a good impression. But, why has the Hotel Portofino caught the eye of fascist Vincenzo Danioni? Intercepting her letters to her accountant, what does he want? "What we all want. Money." Everyone in Hotel Portofino has a secret, no shortage of subplots in this story, slowly developing. It's early, but I give the series 4.0 Gavels and it earns a 6.7/10 IMDB score thus far. (Note: Those IMDb scores steadily increase to 7.6/10 by the last episode.)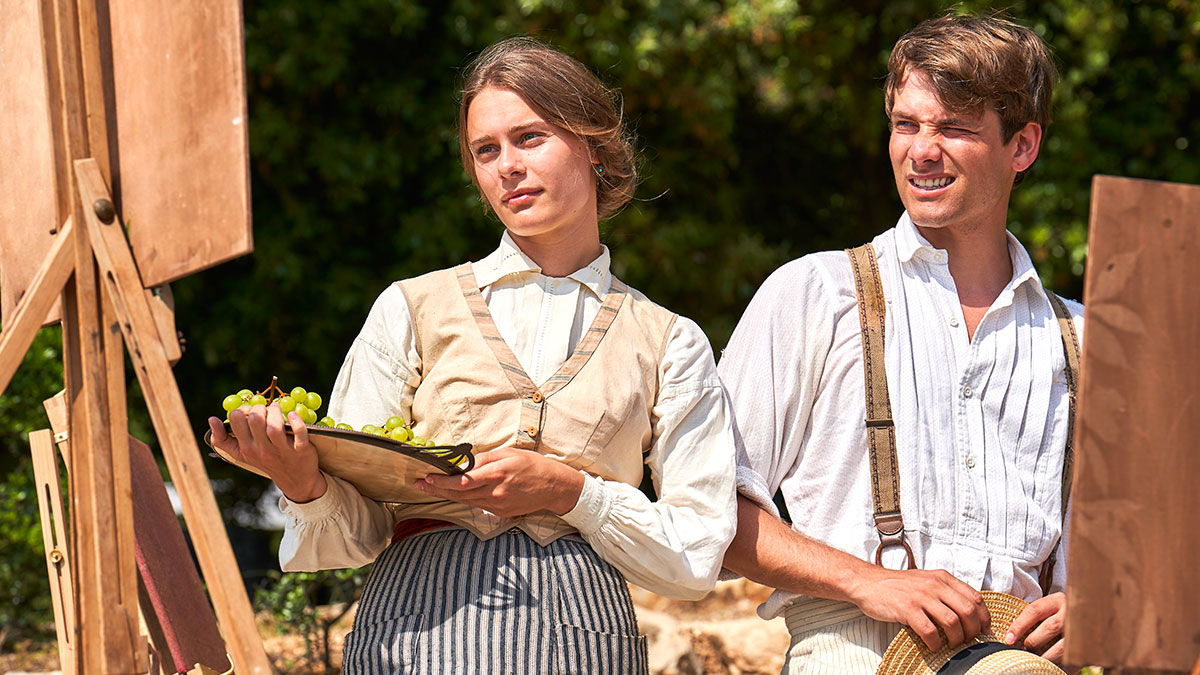 Plot
Julia Drummond-Ward arrives with her daughter, Rose, in tow. Bella's husband, Cecil, wants son, Lucian, to marry the young girl. After all, Rose's father owns 6,000 acres back in England. It seems Cecil and Julia have some history. Is this a scam in the making? Speaking of scams, Cecil learns from Jack Turner that lots of money can be made authenticating art by the Masters. Having spent all his family's trust fund, Cecil is desperate for quick and easy money. Constance March arrives from England to be a nanny for Lottie, child of Alice, grandchild of Bella. What troubles did she leave behind? And, we've just begun to scratch the surface.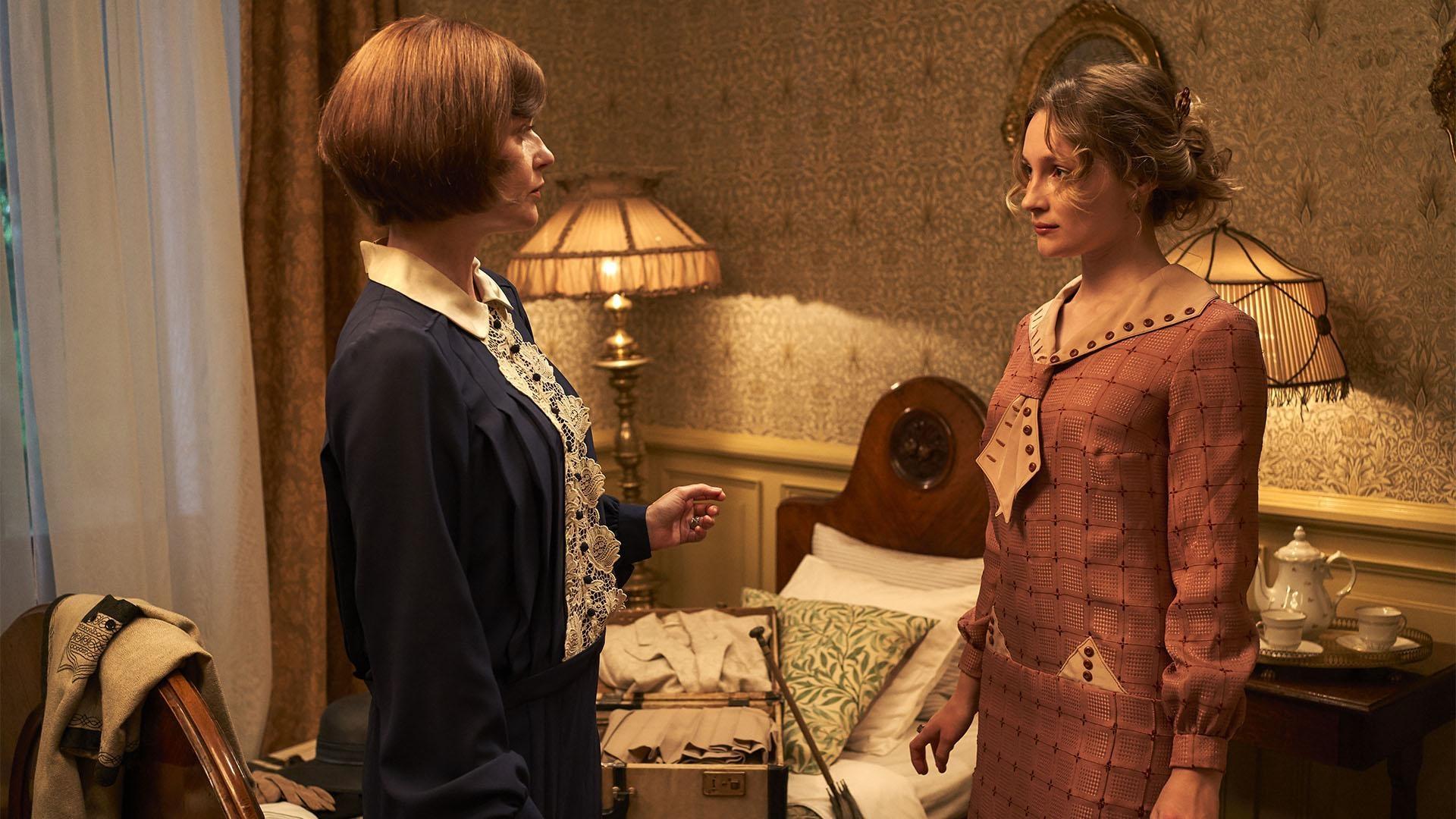 Actors
Trying to run an honest business, despite her sketchy husband, Natascha McElhone is Bella. She appears to be the calm in the middle of a storm, but that's likely to change. A favorite character actor, seen in Foyle's War, Home Fires, Midsomer Murders, and Grantchester, Mark Umbers is the devious Cecil. What did Bella ever see in him and why does she stay with him? Is the beautiful Constance (Louisa Binder) about to steal the heart of Lucian (Oliver Dench), upsetting the plans of Cecil and Julia (Lucy Akhurst)? Judi Dench is great-aunt to Oliver Dench.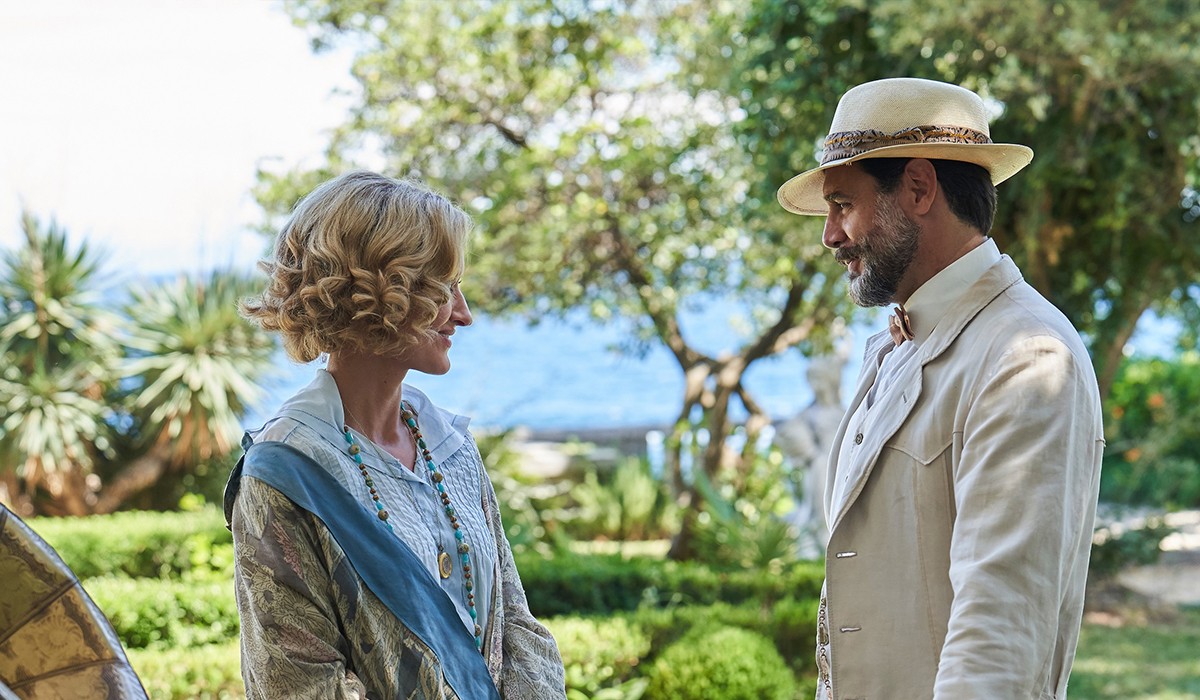 Final Thoughts
Vincenzo Danioni will enliven Hotel Portofino calling the English "traitorous bastards," and opining that the nanny is "the rock on which England is built." Admittedly, the series starts off a bit confusing with all the new characters introduced at once, but the photography is worth the struggle (see sample below).
"With its sapphire sea, abundance of dress whites and linen trousers, and jazz-infused score, Hotel Portofino makes for a relaxing getaway. It's the kind of series that invites you to relax and spend some quality time basking in its well-coiffed drama." Paste Magazine
"Catnip for fans of British period TV, it looks stunning, is built around the beautiful Italian setting and is a frock-opera of epic proportion. It is piffle, but perfect piffle." Globe and Mail
"If you love period dramas like Downton Abbey and The Crown, then you need to read Hotel Portofino by J.P. O'Connell immediately." Popsugar
I wouldn't compare this to either of those, they are a step above. Still, when you're in the neighborhood, it's good company.