From birth to death, joy to grief, Downton Abbey 2 ushers in A New Era. Downton will never be the same. Set one year after Downton Abbey, it's now 1928 and the Great Depression not yet arrived. The Crawleys still enjoy the luxuries afforded the upper class. Yes, the roof needs repair, but Yankee dollars are on the way. Countess Violet Crawley inherits a magnificent villa in the south of France. Robert Crawley passes the management of the estate to his daughter, Lady Mary. Much needs to be done to prepare Downton Abbey 2 for the new decade.
Not everyone agrees with the decision to allow The Gambler filmed at Downton. After all, who wants makeup laden actors running around the property? Still, the staff can't wait until the movie stars set foot at Downton. Aren't they almost royalty? Meanwhile, who is this mysterious man who left a villa to the Countess? Why is she so tight-lipped? In any case, it's a proper time to visit the property formerly owned by late Marquis de Montmirail while Lady Mary oversees the invaders from America. The lavish sets, the amazing costumes, the new locale, are all typical of Downton Abbey 2. While not particularly a fan of the film within a film concept, it does allow both the upstairs and downstairs characters to shine. Downton Abbey 2 receives 4.0 Gavels, an 85% Rotten Tomatoes rating, and a 7.6/10 IMDb score.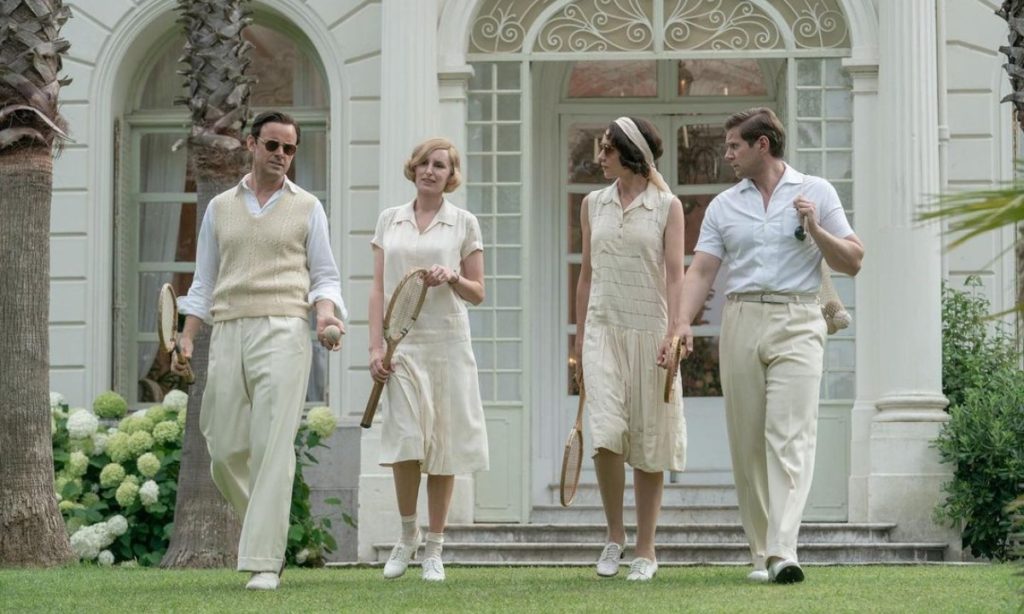 Plot
Film director Jack Barber, smitten by Lady Mary, takes her to Myrna Dalgleish's latest silent movie. The movie is not well attended as "talkies" are now all the rage. The voice of male star, Guy Dexter, is suitable for The Gambler. Unfortunately, Ms. Dalgliesh's is not. Mary suggests dubbing and Barber agrees if they use Mary's voice. Does he have an ulterior motive? Meanwhile, the new Marquis remarks that Robert was born exactly nine months after Violet spent a week visiting his father. Now, Robert worries about his mother's health, his wife's illness, and a possible loss of his name. Back at Downton, the staff has their hands full with Ms. Dalgleish.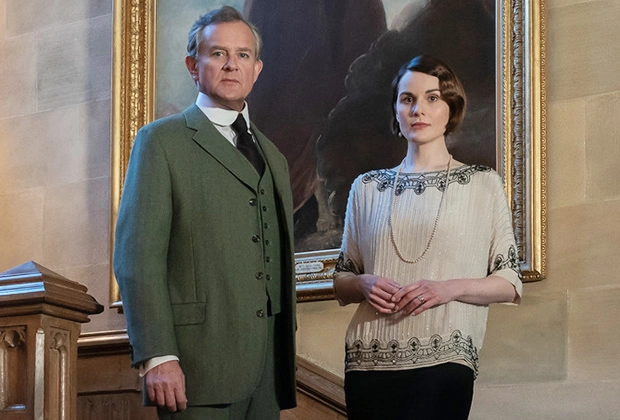 Actors
Mother to Peter Quill in Guardians of the Galaxy, Laura Haddock plays the haughty Myrna Dalgleish. Will this be the last picture she ever makes? Soon to be Prince Charles in The Crown, Dominic West is Guy Dexter, a part similar to characters he's acted many times before. Hugh Dancy is Jack Barber, tempting to Lady Mary. Will we see him in the future?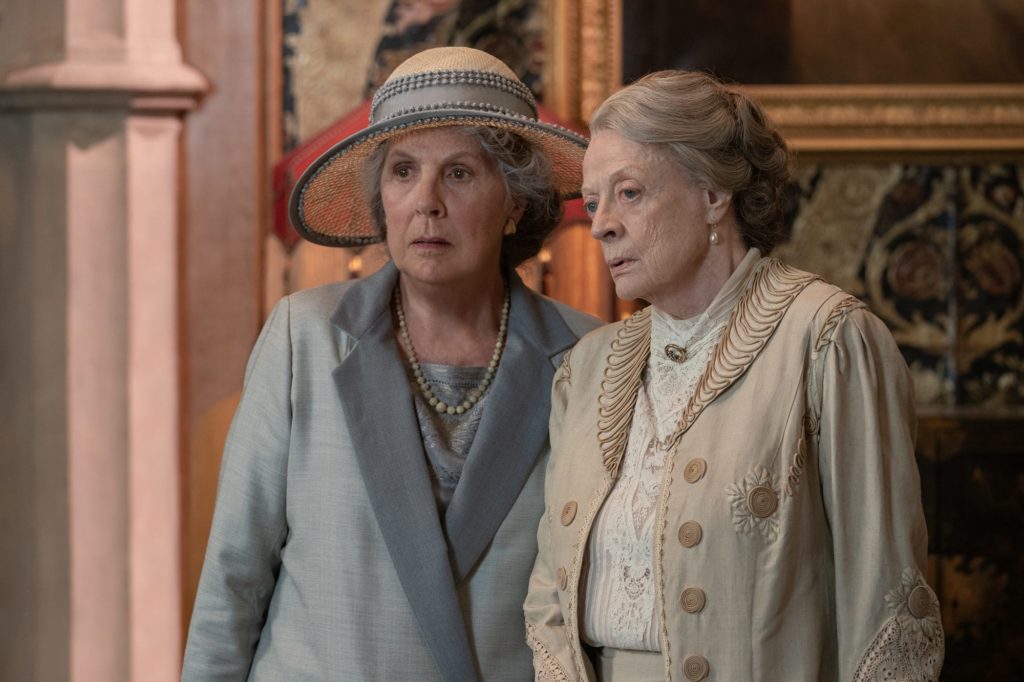 Final Thoughts
Will there be a Downton Abbey 3? As Julian Fellowes puts it, "in this business, you'd be a fool not to give the people what they want." The original made nearly $200 million on a less than $20 million budget, not a bad return on investment. There's no reason to think this one won't do as well. Notably, the average age of the audience at my showing was well above AARP. Better pump out those sequels before this group ages out.
"If you're hoping for happy endings for almost every character and a nod to the themes of changing times (like the jazz number and the movie production) and eroding class distinctions, then you will be as delighted as I was." Movie Mom
"Downton Abbey: A New Era was as satisfying a filmgoing experience as I can remember." Slate
Finally, a salute to Maggie Smith and all she's meant to Downton Abbey 2 and its predecessors. While we love the other characters, we lived for your bite.