After a shaky start, Sneakerella, well, sneaks up on you. At times, the viewer does get the impression that he's watching a 112 minute tennis shoe commercial. Oh, that's so old school. You must now call them "kicks." As you have already surmised, Sneakerella is a "re-soling" of Cinderella with role reversal, set in the Astoria neighborhood of Queens in New York City. El's mom owned a shoe store called Laces. After she passed, the store falls under the ownership of the evil stepfather, Trey. Trey and the dastardly stepbrothers, Zelly and Stacy, naturally make life miserable for El. But, he has dreams, too!
Like In The Heights and West Side Story, Sneakerella brings you song and dance, including dancing in the streets. The music is a little too hip-hop, too rap, whatever for me, but the show is for much younger audiences. Therein lies the question. El, Kira, and Sami are at least high school teens but Sneakerella is too juvenile for that set. Yet, is this romance really for tweens? In any case, the sneaker princess, Kira King, has a personality that lights up the screen. Our sneaker designer, El, doesn't have quite the same spark as Kira. They make a nice couple, but Kira is clearly more comfortable in the role. Overall, I give Sneakerella 3.0 Gavels and it receives a 100% Rotten Tomatoes rating (only seven reviews, though) and a poor 4.1/10 IMDb score.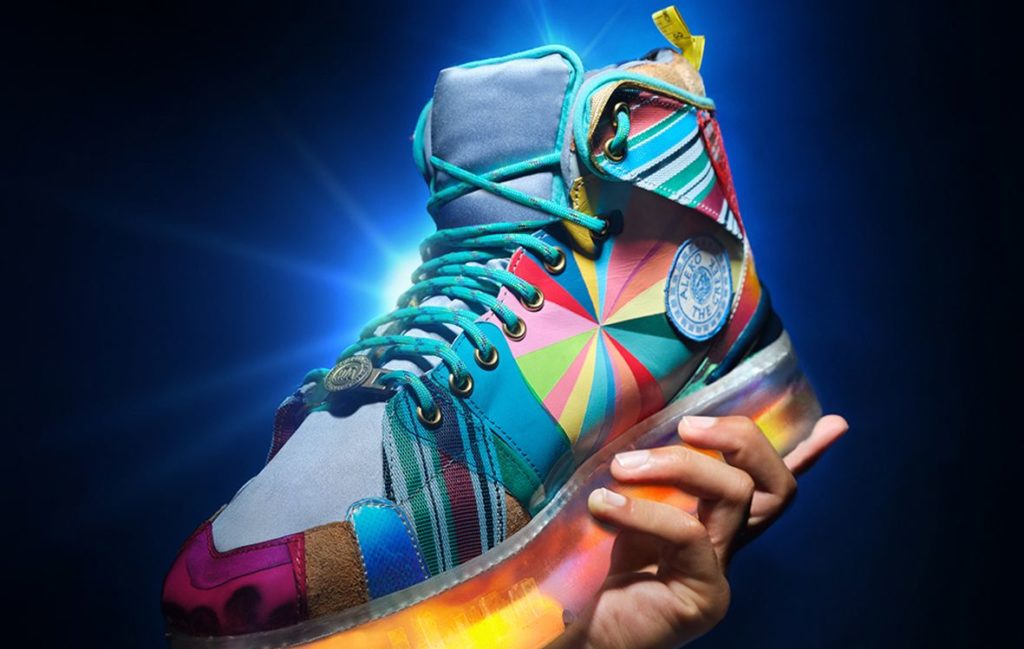 Plot
Appalled that his stepfather plans to sell Laces to Foot Locker, El and best friend, Sami, travel to Manhattan to view the latest in "kicks." Kira helps them jump the long line, not bothering to mention that she is "sneaker royalty," daughter of Darius King. After a day of exploring Astoria, El and Kira separate without "exchanging digits," likely never to see each other again. To save the store, El plans to design and present a pair of one-of-a-kind sneakers at King's Charity Gala. Now, if only a fairy godfather could help him find a way in. A bright orange convertible awaits!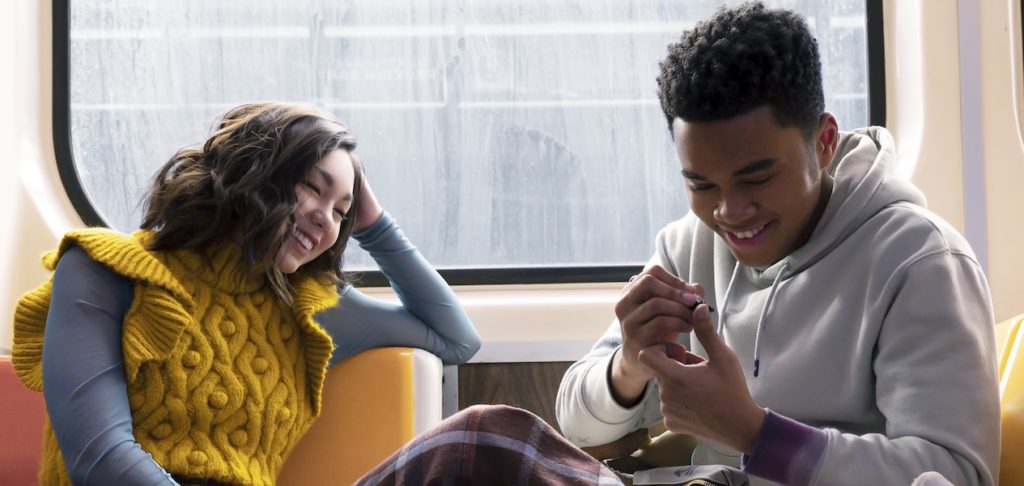 Actors
For those familiar with It and It Chapter Two, you may already know Chosen Jacobs. He needs to step up his sneakers to compete with Lexi Underwood as Kira. She steals the film. Sports enthusiasts everywhere should remember John Salley (L.A.'s Finest), former pro basketball player, appearing as Darius King. Devin Nekoda (Ginny and Georgia) is underutilized as Sami.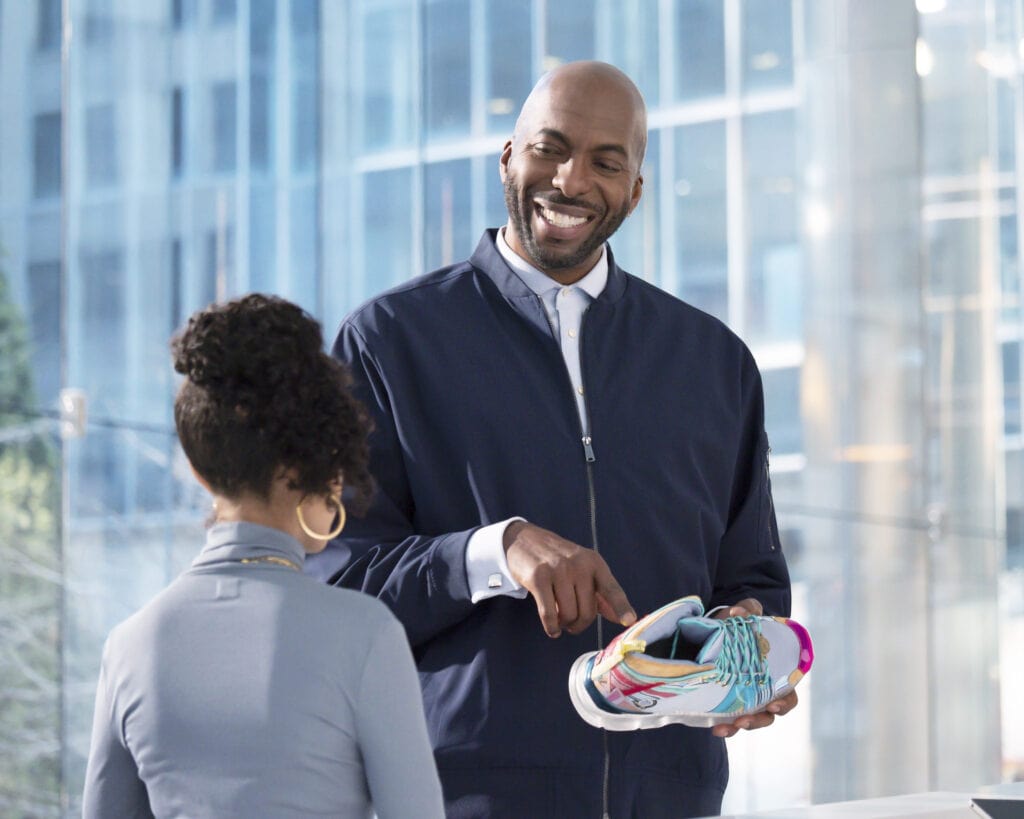 Final Thoughts
What will El's designer kicks be called? Why, El-evate, of course. And, where will his shoes be first presented to the public? Where else, but Sneakercon. If you are already sneaker fatigued, join the club.
"If this spin on the tale is not quite diverting enough to justify its existence, the movie, directed by Elizabeth Allen Rosenbaum, is at least not a soulless exercise." New York Times
"This gender-swapped Cinderella tale might feel a bit too sweet for teens, but its diverse cast, uplifting story, and genre-blending song-and-dance numbers are charmingly original and fun." Common Sense Media
The viewer knows he/she's watching make-believe when the goal of Zelly and Stacy is to get out of Queens and move back to Jersey. Now that is truly evil! Just kidding!