The Staircase gives you a choice. You can watch a 94% Rotten Tomatoes-rated 13-part documentary filmed at the time on Netflix, or a 96% Rotten Tomatoes-rated eight-part drama now airing on HBO Max. Interestingly, in the latter, the editor of the documentary, Sophie Brunet, seems to be in a relationship with the man that "finds" two moms dead at the bottom of the stairs, twenty years apart. Such is the weird, true story of Michael Peterson who, after just three episodes, we are just beginning to scratch the surface of his life. Stay tuned for more each Thursday through June 9th.
On December 9, 2001, Peterson makes a frantic 911 call that his wife fell down The Staircase and is barely breathing. The number of scratches and bruises appear inconsistent with an accident and he's indicted for first degree murder. The trial doesn't begin until July 1, 2003 and ends October 10, 2003, one of the longest trials in North Carolina history. Will the jury convict Peterson of the death of his second wife, Kathleen? The blended family consists of two sons, Clayton and Todd, two adopted daughters, Margaret and Martha, and Kathleen's daughter, Caitlin. Could the death of Liz Ratliff, mother to Margaret and Martha, be relevant to Kathleen's death. Let the experts opine! I give The Staircase 4.0 Gavels and it receives a 7.5/10 IMDb score.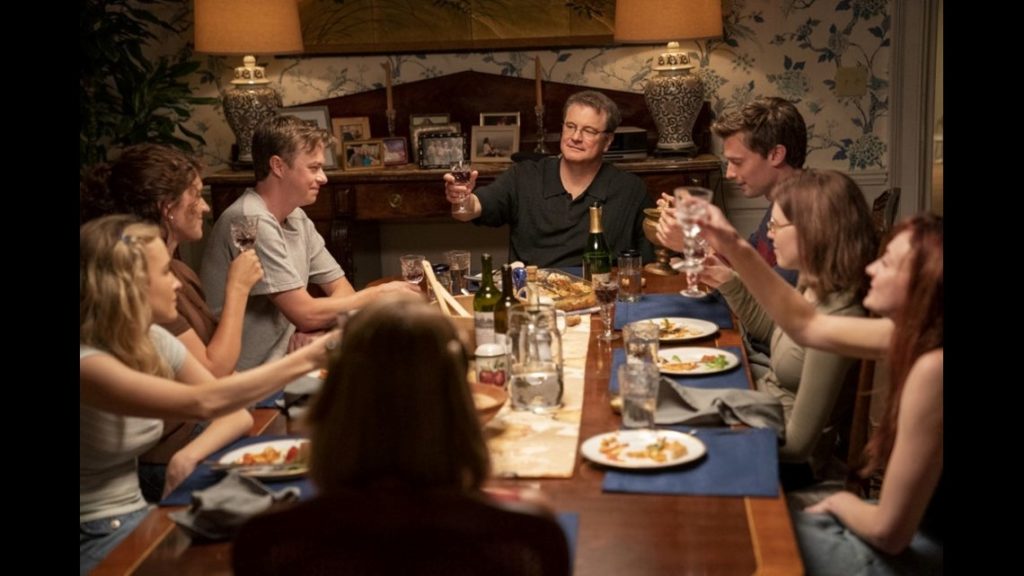 Plot
Author Michael Peterson is also columnist for a Durham newspaper, running for city council, and a critic of DA Jim Hardin. With three daughters in college and supporting two adult sons, money is tight for Michael and Kathleen. Layoffs at work make Kathleen's life even more stressful. But what motive does Michael have to kill her? Where is this murder weapon, supposedly heavy enough to kill her but light enough not to fracture the skull? Are the images removed from his computer reason enough to kill? Will the entire family stand behind Michael?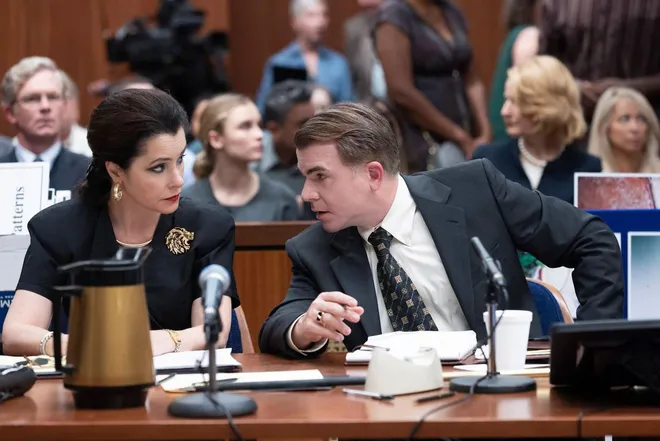 Actors
Soon to be seen in Operation Mincemeat, Colin Firth (1917) is the "great dissembler," Michael Peterson. "It's about me, it's all about me. When you're facing life in prison it'll be about you," he screams at his brother, Bill. The Staircase, being about Michael, never sufficiently showcases the talent of Toni Collette (Pieces of Her) as Kathleen. Two great actors that we never see enough are Michael Stuhlberg (Dopesick, The Looming Tower) and Parker Posey (High Fidelity). The former is Michael's defense attorney and the latter is the ADA. The quality cast also includes Juliette Binoche (The English Patient) and Sophie Turner (Game of Thrones). The show doesn't lack for talent.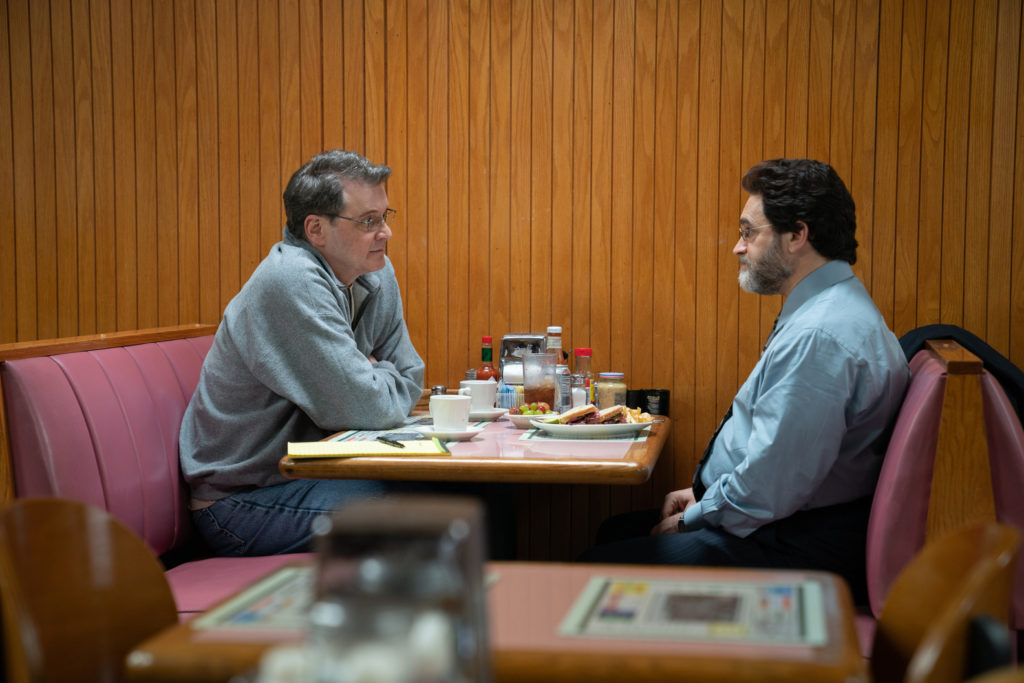 Final Thoughts
The viewer will find the attempts to re-create the murder/accident most creative. While the prosecutors attempt to peel off family members by sowing doubt about Michael's story, his lies and deceptions help immeasurably.
"You may know how everything turns out. You may not. Either way, the truth is so elusive here, and The Staircase so expertly made, you'll be hooked." Arizona Republic
"While the episodes occasionally grind too slowly, Colin Firth's riveting work as the hard-to-read suspect elevates this HBO Max limited series several steps above standard true-crime fare." CNN.com
The constant back and forth editing will annoy you. Non-linear storytelling is all the vogue these days. Still, you just can't make this stuff up. Truth is always stranger than fiction.