Pieces of Her caused me to break a longstanding practice. I don't look at reviews prior to writing the Final Thoughts portion of any article. Yet, the disconnect between my early impression and the Rotten Tomatoes 46% rating was so significant that I couldn't resist. Even the 6.5/10 IMDb score is lower than expected. Am I that far out of the mainstream? Do I care? No, I recommend Pieces of Her on Netflix.
To be sure, Toni Collette is the main drawing card to Pieces of Her. She's likely to disappoint as the role of Laura Oliver mainly requires her to wear the weary look of regret. The eight-part series really belongs to Bella Heathcote as her daughter, Andy. On her 30th birthday, her life is so upturned, its nearly unimaginable. A quiet lunch with her mom in a diner ends with four killed, one injured, Bella frozen with fear, and mom a national hero. If that is not enough, that night an intruder attempts to murder Laura. There's a lot of Pieces of Her to learn as that's still Episode One. After six episodes, I give the show 4.0 Gavels.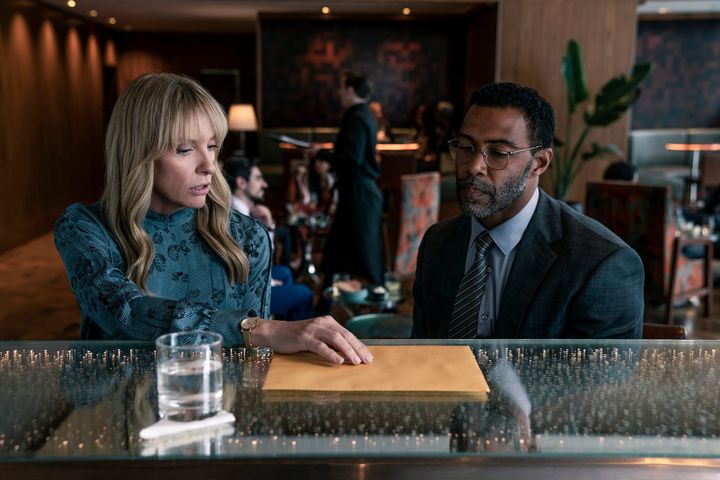 Plot
Andy knows her mom as a well-liked speech language pathologist at Savannah's Veteran Center. A 911 operator, Andy came back from New York City to care for Laura through a bout with cancer. She observed a large scar on her mom's back. Laura said it was from a biking accident as a child. It turns out that mom lies about everything. After the second attack, Laura orders Andy out of the house, to pick up a car at a storage unit and to head for Maine, talking to no one. In the car, Andy finds a gun and thousands in cash. Who is this woman?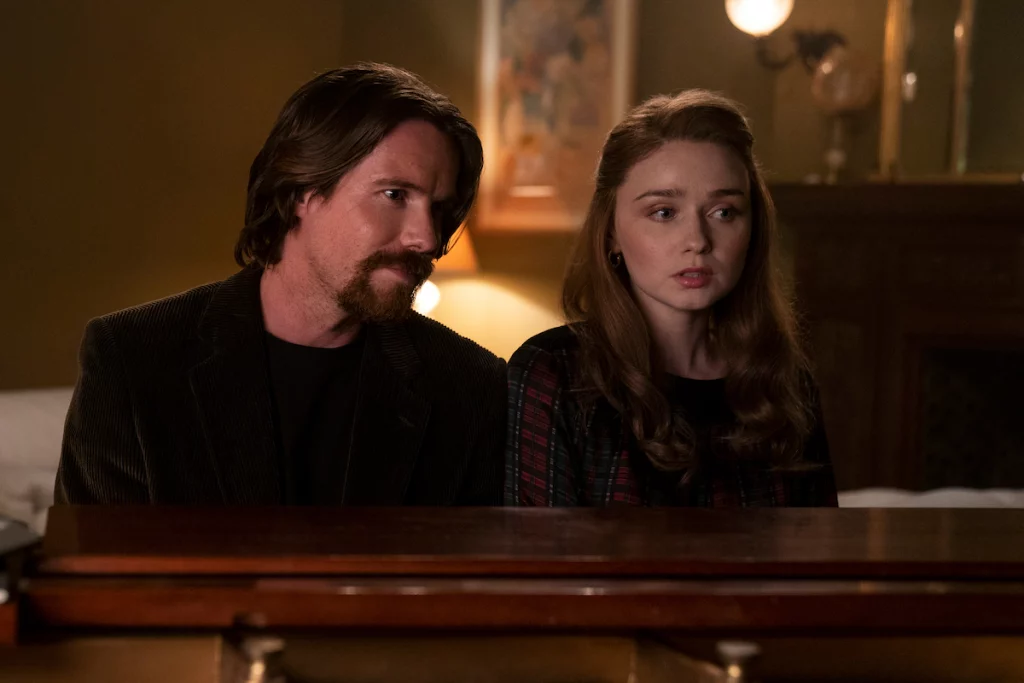 Actors
Mystery woman Toni Collette (Dream Horse), as Laura, possesses skills that range from concert pianist to cold-blooded killer. Andy is unaware of either. Blithely going through life, uncertain of any direction or goals, Bella Heathcote (Andy) struggles to make sense of anything, especially when favorite "uncle" Charlie Bass is anything but. Acted by Gil Birmingham (Yellowstone), why does he deceive her, too? What is everyone hiding?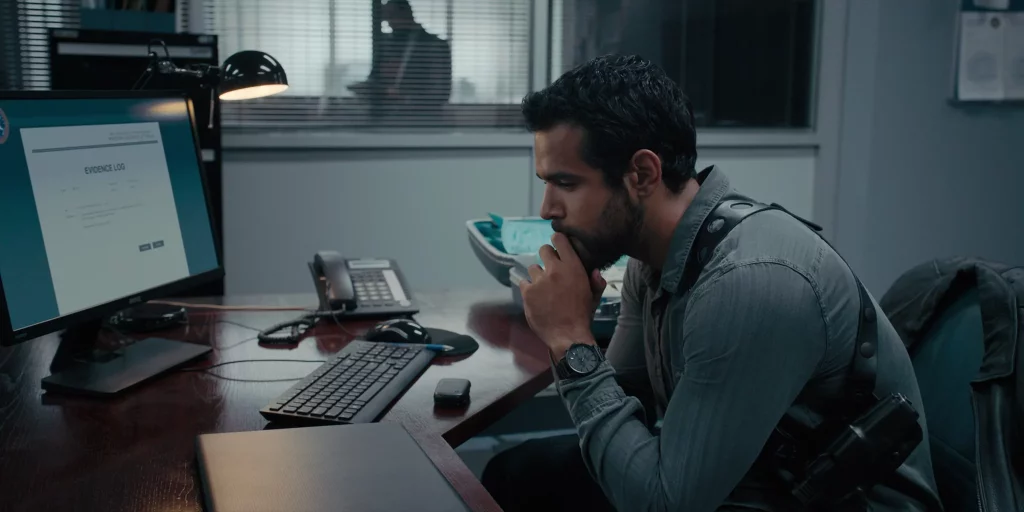 Final Thoughts
Although not a direct parallel, Pieces of Her has a little Patricia Hearst-bent to it. How does the billionaire CEO of the Queller Corporation in San Francisco know her mother? What is the Army of the Changing World? Secrets slowly unfold as Andy escapes one ambush after another.
"What makes Pieces of Her something better than just a diverting entertainment are the central performances and the mother-daughter story that exists both within and without the thriller." Los Angeles Times
"Pieces of Her is a thriller with an outstanding, can't-take-your-eyes-away performance in the main role." IndieWire
Some think Collette is fabulous; others write "not exactly a page-turner." I can't say whether this is an anti-Netflix bias on their part, but I thought it a pretty good mystery-thriller.
ADDENDUM: The last two episodes are not as good as the first six. On the flip side, you get more Toni Collette.